World cannot meet toughest climate targets without eating less meat, study says
A global switch to a 'plant-rich diet' would offer the largest reduction in emissions from food production, according to the research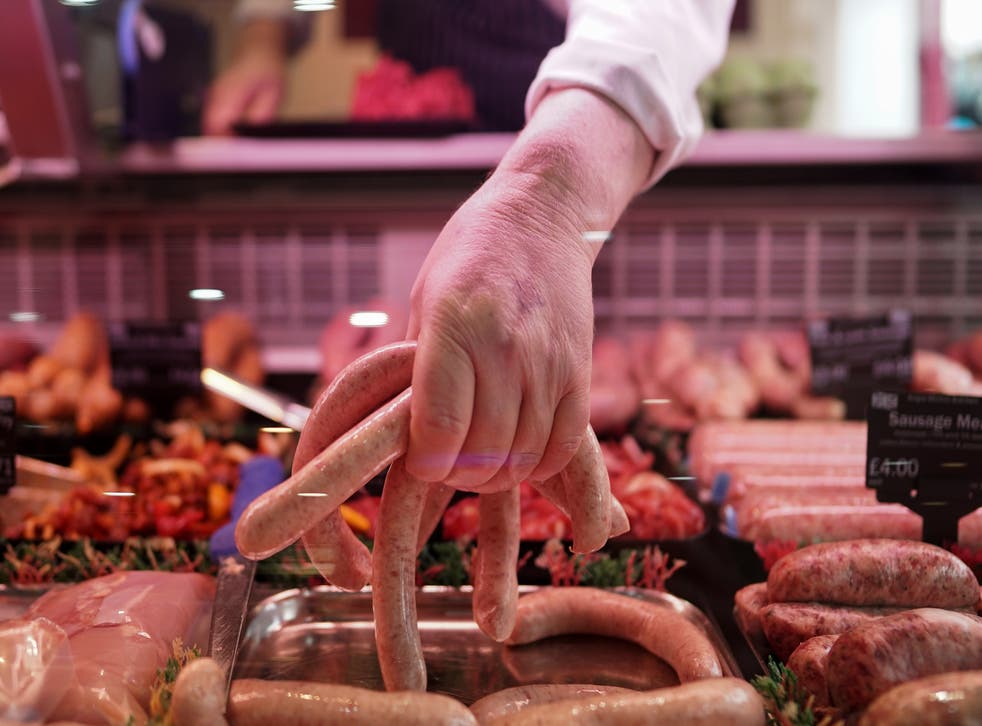 The world cannot meet its most ambitious climate targets without eating less meat, a new study concludes.
The research, published in the Science journal, looks at how various strategies involving the food system could help to reduce greenhouse gas emissions. These include a global switch to a "plant-rich" diet, reducing food waste and a move towards greater farming efficiency.
Its results show that, even if fossil fuel emissions were immediately halted, some degree of dietary change will be necessary to keep global warming to below 1.5C above pre-industrial levels, which is the most optimistic target of the Paris Agreement.
"Without changing food systems, we'll likely miss the 1.5C target in 30 to 45 years and the 2C target within 100, even if we immediately stop all other sources of emissions," lead author Dr Michael Clark, a researcher of the environmental impact of food at the University of Oxford, told The Independent.
"No single change is adequate. If we are serious about meeting the 1.5C target, we're at the point that we need to do everything possible."
Food production currently accounts for around one quarter of the world's greenhouse gas emissions, with meat and dairy consumption specifically accounting for 14.5 per cent of total emissions.
The production of red meat is particularly polluting. This is largely because cows and sheep are "ruminants" – meaning they belch out large amounts of the greenhouse gas methane when digesting food.
Further greenhouse emissions are caused when forested land is cleared to create space for grazing cattle or to grow animal feed.
The new research uses modelling to investigate how five different strategies could help to reduce emissions from global food production. It assumes that each strategy is "gradually adopted" between 2020 and 2050.
The first strategy involves a global switch to a "plant-rich diet" consisting of a high amount of fresh fruit and vegetables and wholegrains, as well as a moderate amount of dairy, eggs and meat.
The other four strategies include a global switch to healthy eating – a scenario in which everyone sticks to their recommended allowance of calories a day; a global switch to technologies allowing higher crop yields; a global 50 per cent reduction in the amount of food waste and a global switch to high-efficiency agriculture.
The research finds that a switch to a plant-rich diet would offer the largest savings out of any single strategy.
This scenario alone would give the world around a 50 per cent chance of keeping global warming to below 1.5C – but only if all other fossil fuel emissions are immediately halted.
To have a greater chance of reaching the target, it is likely that all five strategies will need to be pursued, in addition to further sweeping changes across sectors such as transport, energy and industry, according to the research.
"Time is of the essence," Dr Clark told The Independent. "The longer the wait the more drastic and severe the changes need to be. We need to start implementing policy now, ideally we would have done this 10 years ago."
Coming up with policies to encourage people to sufficiently reduce their meat consumption and the wastage of food will be a "real challenge", Dr Clark said.
Such policies could include environmental labelling on food to give consumers information about the emissions caused in the production of food, he added.
The research shows the world "needs to reduce food emissions strongly and rapidly", says Dr Helen Harwatt, a senior research fellow at Chatham House and food and climate policy fellow at Harvard Law School, who was not involved in the study. She told The Independent:
"This is especially relevant if we want to avoid going above 1.5 degrees Celsius of warming in the next decade or so.
"While shifting to plant-based eating patterns is the most crucial part, it's not the only part. We need to see a meaningful inclusion of food systems in revised pledges to the Paris Agreement over the coming year."
The findings reinforce the need for "dramatic food system transformation", Prof Pete Smith, chair of plant and soil science at the University of Aberdeen, told The Independent.
"This is not the first study to show that dietary change away from meat and dairy is needed to hit the 1.5 or 2 degree targets," he said.
"What this study shows nicely, though, is … that even if fossil fuel emissions were immediately stopped, our current food system would push us past these targets."
Join our new commenting forum
Join thought-provoking conversations, follow other Independent readers and see their replies