Massive reduction in meat consumption and changes to farming vital to guarantee future food supply, major study says
Groundbreaking report calls for Earth's population to adopt plant-based 'flexitarian' diet with meat eaten less than once a week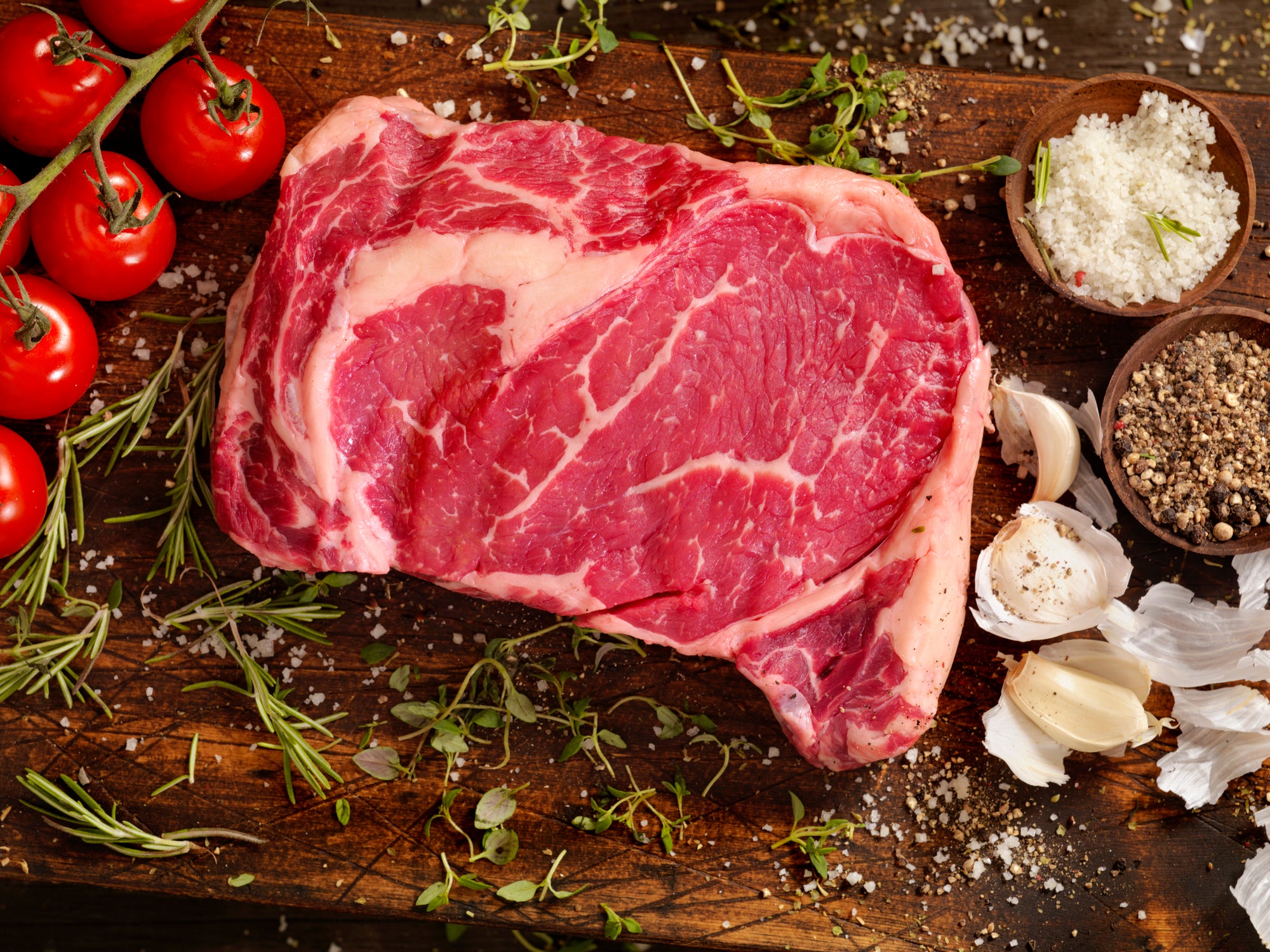 A massive reduction in the quantity of meat being consumed combined with huge changes to farming techniques are essential to guarantee our planet's future ability to support humanity, a major new report has warned.
The analysis, which examines future population projections across the planet and the impact of current farming techniques on the environment, warns rapid change is vital as global warming causes pronounced impacts on food production.
For every degree celsius of additional temperature rise, global wheat yields are estimated to drop 6 per cent, while global rice yields are estimated to fall 10 per cent, the authors said.
The warning comes as the Intergovernmental Panel on Climate Change (IPCC) has warned the planet is currently "nowhere near on track" to keep the rise in temperatures below 1.5C.
Under current climate commitments by world leaders, the Earth will be 3C warmer by the end of the century, the IPCC said.
But growing populations will mean farming 50 per cent more food to support almost 10 billion people in the next 30 years, according to the new report published in the journal Nature.
If no changes are made, the impacts of food production on the environment will rise by up to 90 per cent by 2050, the authors said, meaning the planet will no longer be a "safe operating space for humanity".
As a result they have called for the Earth's population to adopt a plant-based "flexitarian" diet, in which meat is typically eaten less than once a week.
"An important first step would be to align national food-based dietary guidelines with the present evidence on healthy eating and the environmental impacts of diets," the report states.
10 photographs to show to anyone who doesn't believe in climate change
Show all 10
It also calls for a dramatic reduction in food waste, improved freshwater management, controlled fertiliser application and major investments in agricultural infrastructure and educational campaigns.
"No single solution is enough to avoid crossing planetary boundaries," said Marco Springmann of the University of Oxford and the lead author of the study, which he said was the first to take a comprehensive look at the impact global food production has on the planet.
"But when the solutions are implemented together, our research indicates that it may be possible to feed the growing population sustainably".
Livestock are responsible for about 14.5 percent of global greenhouse gas emissions, according to the United Nations Food and Agriculture Organisation.
"For the average consumer ... the takeaway message is, change your diet and write to your politicians to implement better regulations," Dr Springmann sai
The stark warning comes after the IPCC said the planet has only until 2030 to prevent catastrophic climate change.
Reuters contributed to this article
Join our commenting forum
Join thought-provoking conversations, follow other Independent readers and see their replies