Mice 'will die slowly and in agony' from poison in mass extermination by RSPB
Critics call for bird-protection charity to use more humane methods to save Tristan albatross from extinction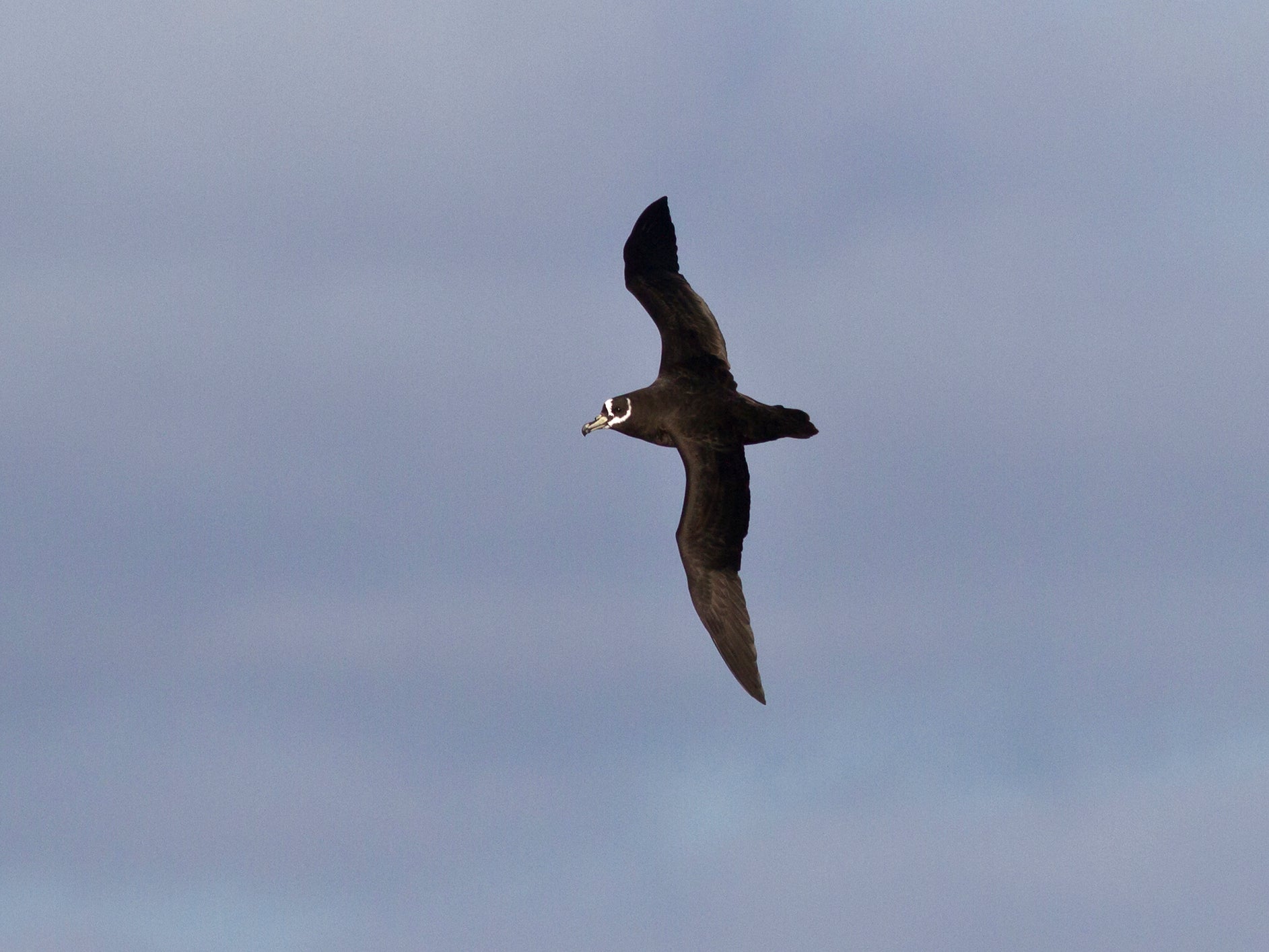 The RSPB is under fire for its plans to carry out a mass poisoning of mice on a remote island, leaving the animals "dying slowly in agony" over days.
Critics say the project also risks harming the environment of Gough Island, an uninhabited Unesco World Heritage site in the South Atlantic.
The bird protection charity wants to save the Tristan albatross and Gough bunting, which are being wiped out by the mice, which eat the birds' chicks.
The RSPB says the situation is so severe that just one in five albatross chicks survived to fledge during last year's breeding season, and "such low breeding success is rapidly pushing these species towards extinction".
Mice have flourished on Gough Island since they were inadvertently introduced by sailors in the 19th century, and have evolved to become half as large again as average house mice.
The UK's top birds 2018
Show all 10
Evidence suggests the rodents are now attacking adult birds as well as chicks, the RSPB believes.
Next year the charity plans a mass cull, using helicopters to spread a poison called brodifacoum.
The Animal Aid group says the toxin causes death by thinning the blood, making it unable to clot. "The mice will experience internal bleeding, eventually resulting in death," the group says.
"Distressingly, the poison can take days to actually kill the mice, resulting in their suffering being prolonged, spending days in agony, as the poison takes effect."
The activists also fear the poison could affect the wider environment on the island, which is part of the UK Overseas Territory of Tristan da Cunha, and other wildlife.
Gough Island, which has been described as one of the most important seabird nesting sites in the world, is home to more than 8 million birds from at least 24 species.
The culling, which is backed by the UK government, involves keeping Gough bunting and Gough moorhen in cages for several weeks to keep them away from the poison.
Animal Aid, which is calling for more humane ways to control the mice, says keeping wild birds captive raises "huge concerns" over their welfare.
Jade Emery, of the group, said: "We are shocked that this well respected organisation would resort to such unthinkably cruel tactics.
"We of course agree it is extremely important to protect endangered birds. However, there are alternatives to the brutality of poison that could and should be explored.
"Mice have been on Gough Island for more than a century, and this sudden urgency to eradicate them using such cruel methods seems disproportionate, especially since the RSPB's mission is to 'give nature a home'."
She said immunocontraceptives present a more humane alternative.
Rebecca Ram, scientific consultant for Animal Aid said: "With the ability of just one pair of rodents to result in an estimated 15,000 descendants in a year, as well as the problems of becoming increasingly intolerant to toxins, it is becoming widely recognised that fertility control is a far better long-term solution.
"Other methods which warrant investigation include rodent-proof constructions for the birds to nest in elevated or cliffside habitats."
Previous projects had protected birds this way, for example on Hawaii, she said.
Sonic deterrents and eco-friendly non-toxic chemical deterrents should also be considered, she added.
"Many of the public would expect to see humane options investigated, especially as the RSPB ask for donations towards the project."
Martin Harper, of the RSPB, said: "Any form of lethal control is an emotive subject but, as a nature conservation charity we choose to intervene when a species is threatened with extinction.
"A feasibility study considered a variety of methods for removing mice from Gough Island. However, only the island-wide application of rodenticide was considered likely to result in a successful outcome. There are currently no methods available which are more humane which give the same level of confidence of success.
"We are supportive of an alternative, environmentally safe, and more humane method being developed for this type of work.
Support free-thinking journalism and attend Independent events
"We are taking steps to reduce the risk of poisoning to other island wildlife and that does include taking some birds into captivity to ensure they do not come into contact with the bait. They will be released back once the bait operation is complete."
The approach complies with international best practice and had been discussed with the ethics advisory committee, he said.
Join our commenting forum
Join thought-provoking conversations, follow other Independent readers and see their replies