It's not just microbeads: What else in your house is ruining the environment?
Various everyday items can have long-term impacts on the natural world, from teabags to sunscreen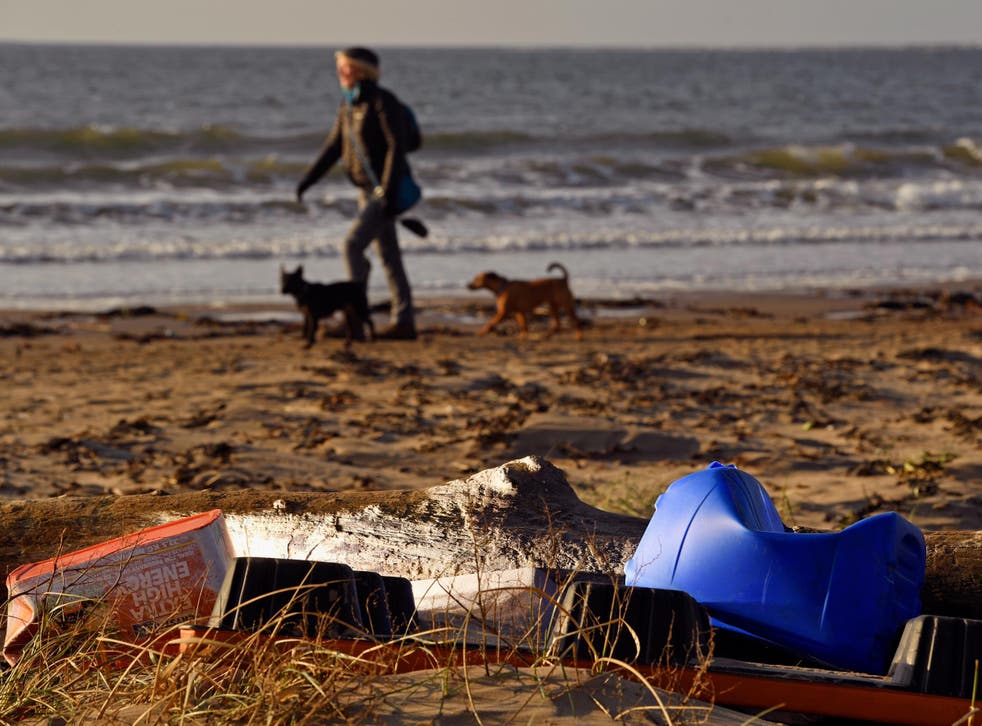 A ban on microbeads has entered into force in the UK, meaning products containing the tiny pieces of plastic can no longer be manufactured in the country.
The move follows pressure from environmental groups and scientists highlighting the contribution microbeads make to the wider problem of plastic pollution, particularly in the marine environment.
It also follows reports from the Environmental Audit Committee concerning the impact of plastic bottles and disposable coffee cups, and recommendations to introduce charges on both.
Microbeads are easily overlooked, and they are not alone in this regard. There are many common household products that can have long-term environmental impacts.
Vast sea of plastic and pollution in the Caribbean: in pictures

Show all 11
Cotton buds
As they are composed largely of the plastic polypropylene, cotton buds are a part of the wider plastic pollution problem.
The Marine Conservation Society have described cotton buds as one of the most prevalent varieties of pollution on beaches in the UK.
In response to this issue, Johnson & Johnson has vowed to stop selling plastic cotton buds in favour of paper, which is far more biodegradable.
Teabags
While teabags are often considered to be compostable, the majority of those sold in the UK are only between 70-80 per cent biodegradable.
This is because they contain the plastic polypropylene, which is used to heat seal them
While the removal of plastic from teabags is not a significant environmental cause at present, it is possible to purchase plastic-free bags from eco-friendly tea companies.
Consumer organisation Which? recommends tearing teabags if composting them.
Straws
The Plastic Pollution Coalition says more than 500 million single-use plastic straws are used each day in the US alone.
Last year, Wetherspoons opted to stop automatically placing straws in customers' drinks in a bid to bring down the number of straws being used once and thrown away.
There has also been a call from the campaign group Final Straw Cornwall to ban plastic straws throughout the county in an attempt to protect its coastline.
Cigarette butts
Comprising up to 50 per cent of the litter items collected from streets, it is estimated that nearly 5.6 trillion cigarette butts are dumped into the environment every year.
Most cigarette filters are made of the plastic cellulose acetate, and they can take up to 15 years to break apart.
When cigarettes do break down, they have the potential to release all the toxic chemicals that make them dangerous to smoke in the first place.
Sunscreen
Researchers at the Polytechnic University of the Marche have demonstrated that common chemicals found in sunscreen contribute to coral bleaching – the phenomenon that struck the Great Barrier Reef last year, causing large proportions of coral to die.
Coral bleaching takes place when corals expel the algae that live on them and provide them with nutrients.
Sunscreen chemicals appear to promote the growth of viruses living in algae, causing the algae to die.
The scientists estimated that up to 6,000 tons of sunscreen are washed off swimmers every year worldwide, potentially damaging already at-risk reefs in areas used recreationally by people.
Sunscreen is often essential to protect skin from harmful UV radiation from the sun, but it is possible to use eco-friendly versions that don't contain the chemicals in question.
Wet wipes
Though they are frequently flushed down toilets, and marketed as "flushable", wet wipes do not break down easily.
Plastic fibres in wet wipes mean they take a long time to biodegrade, and are another common sight in the beach cleans carried out by the Marine Conservation Society.
They are also a major contributor to the formation of so-called "fatbergs" – large clumps of food fat mixed with wet wipes that form in sewers and cause blockages.
Join our new commenting forum
Join thought-provoking conversations, follow other Independent readers and see their replies