Government urged to ban microbeads in bathroom products over plastic pollution damage to marine life
Single shower 'can result in 100,000 plastic particles entering the ocean'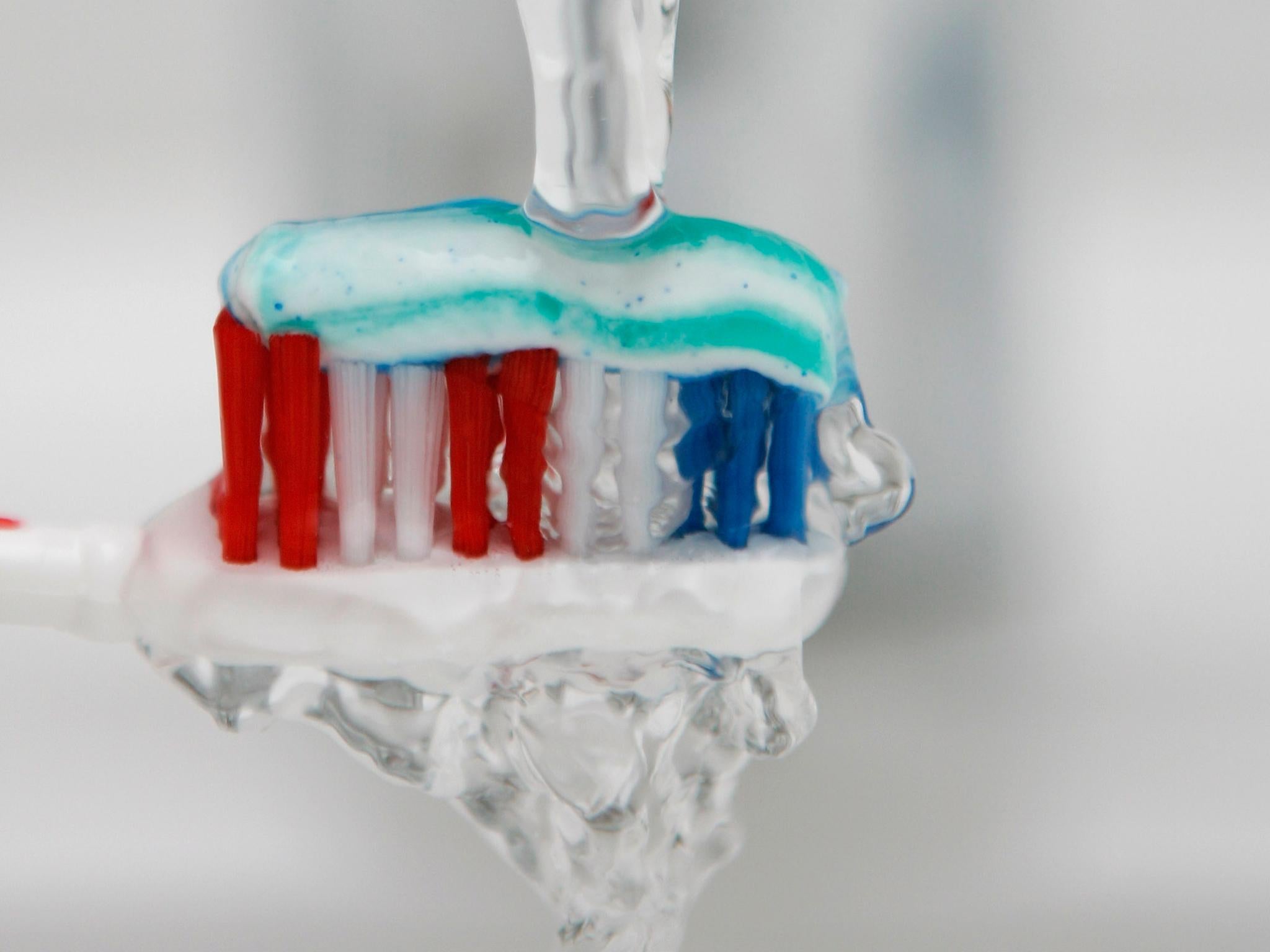 The Government is being urged to order a complete ban on microbeads in cosmetic products to halt the damage caused to marine life by plastic pollution and its knock-on effects on the environment and food chain.
A cross-party environmental audit committee report demands cosmetics companies be prohibited from using plastic microbeads in bathroom products, such as exfoliating scrubs, toothpaste and shaving gels, by the end of 2017.
A minister previously indicated the Government would be moving to ban the use of microbeads instead of relying on cosmetics companies voluntarily phasing their use out in June, though further information on a national ban has not yet been released.
Micro-plastics are plastic particles smaller than 5mm. They can be created unintentionally from the fragmentation of larger pieces of plastic waste, and also include the microbeads used in cosmetic and personal care products.
Microbeads are solid plastic particles and do not biodegrade. They are also not filtered out by water treatment plans and are feared to be able to carry toxins.
The committee's report estimates that between 15 and 51 trillion microplastic particles have accumulated in the oceans, with between 80,000 and 219,000 tonnes of microplastics entering the sea from Europe each year.
The full extent of damage caused by microplastic pollution is not yet known and more research is needed, the committee stated. It claims microplastic pollution is potentially more environmentally damaging than larger pieces of plastics as they have a greater surface area that can transfer chemicals in and out of the oceans.
When consumed by wildlife, these microplastics can then enter the food chain, though the potential impact of this plastic pollution on human health and marine life is not yet known.
Committee chair Mary Creagh MP claimed a plate of six oysters "can contain up to 50 particles of plastic" and called on more research to be done on the impact of microplastic consumption on human health.
While a number of large cosmetics companies have voluntarily agreed to phase out their use of microbeads by 2020, the committee found a "reluctance" from these companies to talk publicly about the issue and believes a legislative ban on the product would be more beneficial to consumers and the industry.
"Trillions of tiny pieces of plastic are accumulating in the world's oceans, lakes and estuaries, harming marine life and entering the food chain," Ms Creagh added.
"The microbeads in scrubs, shower gels and toothpastes are an avoidable part of this plastic pollution problem. A single shower can result in 100,000 plastic particles entering the ocean."
The Cosmetics, Toiletry and Perfumery Association (CTPA) has said that its members' removal of plastic microbeads will be completed ahead of this 2010 deadline however, instead phasing out use by 2018, which it claims will be quicker than waiting for regulatory action to be introduced.
Dr Chris Flower, Director General of CTPA, said that a survey of the body's members showed the use of plastic microbeads had "decreased significantly" in the past year, and a further 70 per cent since October 2015.
"But this is not 'job done,' although the cosmetics industry is taking action, microplastics and pollution persists and is contributed to by numerous sources. We look to Government to address plastics pollution on a wider basis to understand the scale of the problem and work towards a sustainable solution," he said.
The Department of Environment, Food and Rural Affairs is currently working with countries in the Oslo and Paris Convention for the protection of the North East Atlantic (OSPAR) to ensure cosmetics companies continue to phase out the use of microplastics, while the European Commission is already developing to ban the use of microbeads within cosmetics products in EU countries.
A Defra spokesperson said: "We are absolutely committed to protecting the world's seas, oceans and marine life from pollution, and will take a detailed look at the recommendations contained in this timely report.
"Many leading manufacturers have already taken voluntary steps to remove microbeads from cosmetics, beauty products and toothpastes. We will now consider what further action is appropriate, and make any announcements in due course."
Join our commenting forum
Join thought-provoking conversations, follow other Independent readers and see their replies