UK Government to investigate whether microplastics pose risk to human health
Experts are concerned that millions of tons of tiny debris from plastic bags, bottles and clothes in the world's oceans could have potentially harmful effects on the body
Zlata Rodionova
Monday 14 November 2016 13:02 Comments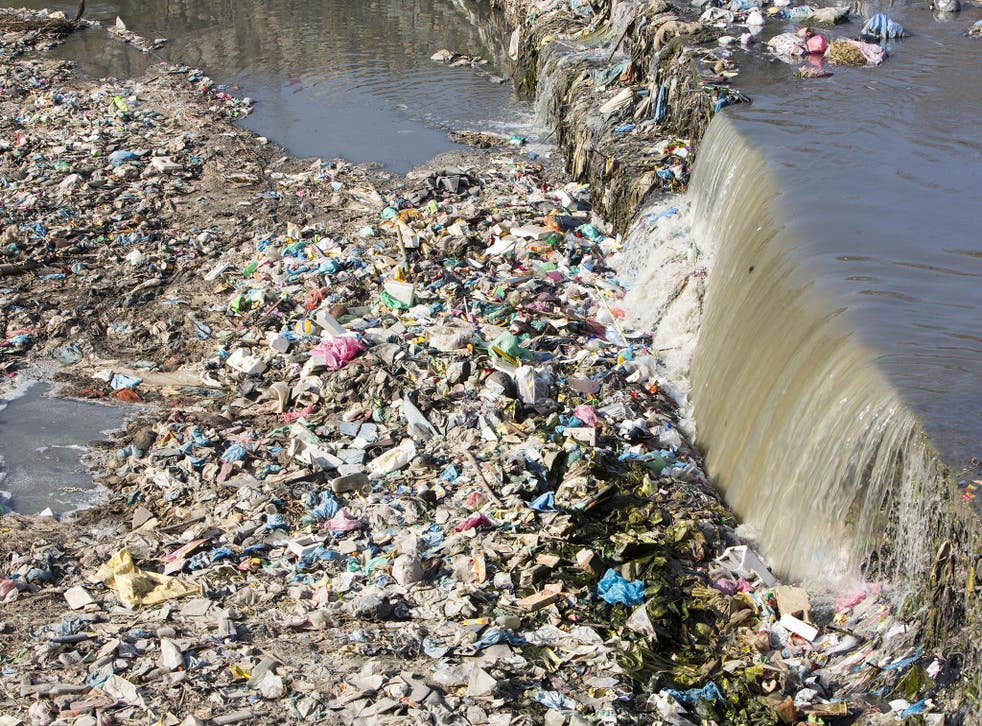 The impact of microplastics on human health will be investigated amid growing concerns that plastic pollution in the ocean is being eaten by marine creatures and then passed up the food chain.
Global plastic production has increased dramatically in recent years. Between 2004 and 2014, the amount of plastic produced rose by 38 per cent, according to a recent report by the United Nations.
Dame Sally Davies, the chief medical officer for England, is to study the risks from eating seafood containing tiny particles of plastic. Experts are concerned that millions of tonnes of tiny debris from plastic bags, bottles and clothes in the world's oceans could have potentially harmful effects on the body.
Someone eating half a dozen oysters is likely to consume 50 tiny pieces of microplastic, according to a report by the House of Commons Environmental Audit Committee, released earlier this year.
In its response to the report the Government acknowledged that there is "little evidence" on the impact to human health from eating the plastic.
However, it added that research has shown high concentrations could cause physical harm to marine worms and microplastics could transfer along a "simple" food chain – such as from a mussel to a crab.
Mary Creagh, chair of the committee, said: "It's welcome news that the Chief Medical Officer will investigate the impact of microplastics on human health.
"Our inquiry recommended more research in this area, as microplastics are found frequently in seafood like shellfish and oysters."
Health news in pictures

Show all 40
Microplastics are plastic particles smaller than 5mm. They can be created unintentionally from the fragmentation of larger pieces of plastic waste, and also include the microbeads used in cosmetic and personal care products.
The committee's report estimated that between 15 and 51 trillion microplastic particles have accumulated in the oceans, with between 80,000 and 219,000 tonnes of microplastics entering the sea from Europe each year.
The Department of Environment, Food and Rural Affairs is currently working with countries in the Oslo and Paris Convention for the protection of the North East Atlantic (OSPAR) to ensure cosmetics companies continue to phase out the use of microplastics, while the European Commission is already developing to ban the use of microbeads within cosmetics products in EU countries.
Register for free to continue reading
Registration is a free and easy way to support our truly independent journalism
By registering, you will also enjoy limited access to Premium articles, exclusive newsletters, commenting, and virtual events with our leading journalists
Already have an account? sign in
Register for free to continue reading
Registration is a free and easy way to support our truly independent journalism
By registering, you will also enjoy limited access to Premium articles, exclusive newsletters, commenting, and virtual events with our leading journalists
Already have an account? sign in
Join our new commenting forum
Join thought-provoking conversations, follow other Independent readers and see their replies