Morrisons aims to halt practice of shooting male calves at birth
Unwanted young in dairy industry to live to at least eight weeks old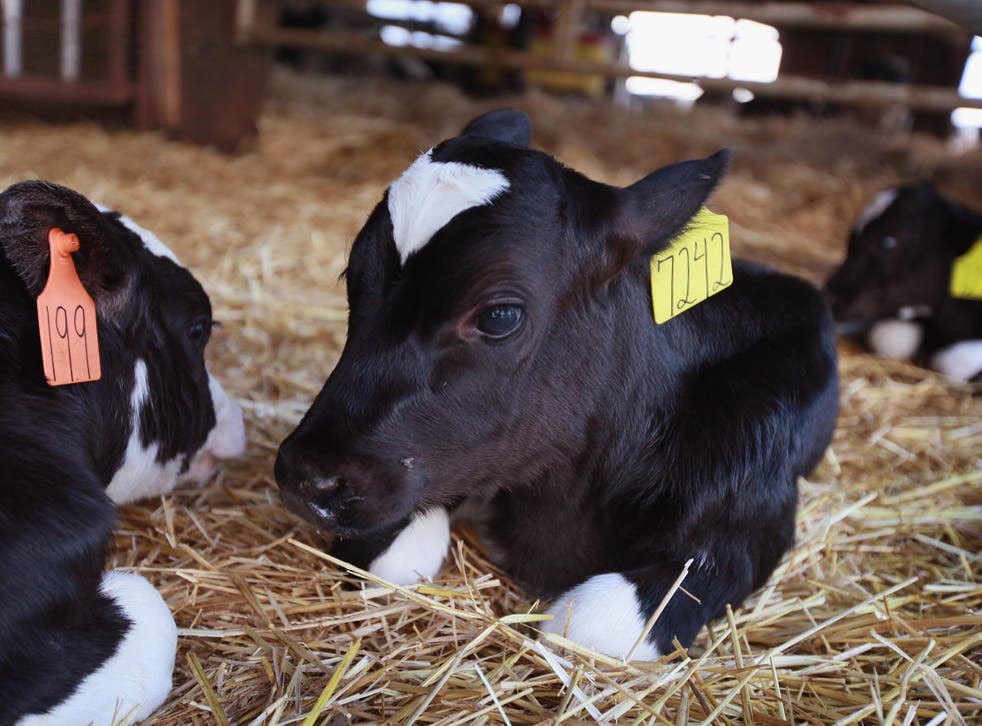 A supermarket is setting up a scheme to allow bull calves from its dairy farms to live to at least eight weeks old, instead of being shot soon after birth, as now.
Morrisons said the move will support farmers by letting them sell their male calves to be reared for beef.
The fate of animals in the dairy industry has long been controversial as they cannot produce milk so are not used by farmers.
As a result, an estimated 95,000 on farms are shot in the head shortly after birth or within 48 hours.
A few go into the food manufacturing industry and as "economy" cuts in supermarkets.
The National Farmers' Union (NFU) said this applies to four in five, but animal-protection groups say the vast majority are killed when they are less than two days old because they are considered too low quality for beef.
Others are exported live to low-welfare veal farms abroad.
Rearing calves for the main beef market would be costly for farmers but the NFU said farmers and retailers have made "substantial progress" over the years towards using more in the food chain.
As far back as 2008, plans were drawn up to raise the animals to up to 15 months old before slaughter but they did not become mainstream.
Now dairy farmers that supply Morrisons and are members of Arla UK 360 – a standards scheme – will be able to sell male calves to Buitelaar Production, a beef company, where they will be turned into products such as rose veal.
One of the Arla UK 360 standards requires that no healthy calf be shot or slaughtered before eight weeks of age.
Morrisons will take Belgian and British Blue beef-dairy cross-breeds.
Join our new commenting forum
Join thought-provoking conversations, follow other Independent readers and see their replies