Variant of superbug MRSA found in pork sold at Asda and Sainsbury's
Scientists say tests show Britain needs tougher checks on livestock imports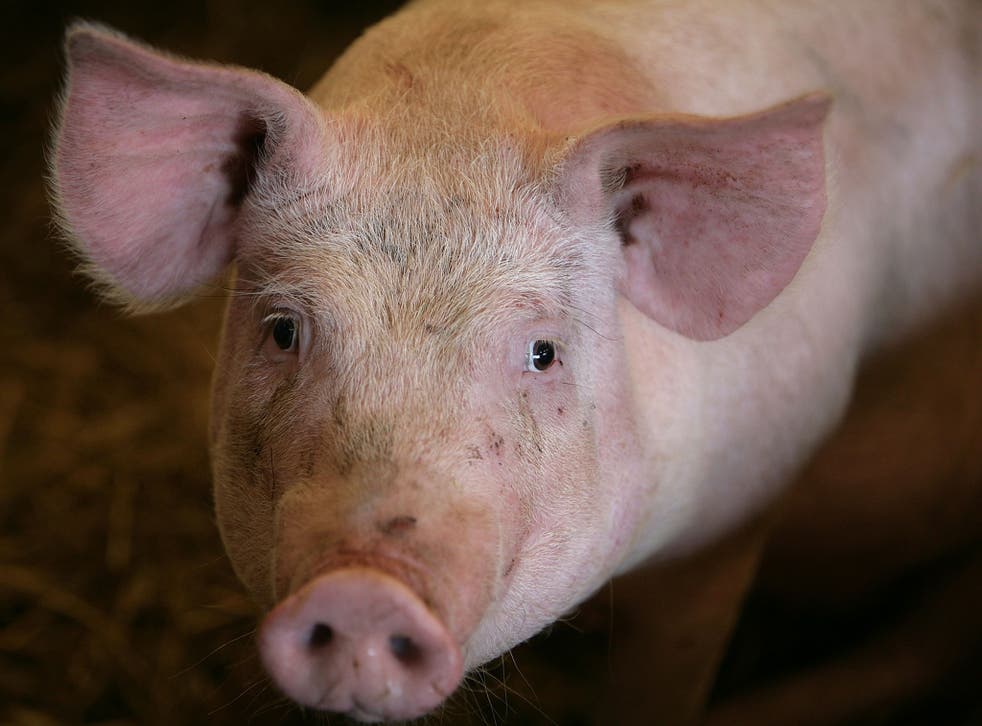 Scientists have called for tougher controls on the movement of animals into Britain from the EU, after a livestock strain of the superbug MRSA was found in pork being sold at two UK supermarkets.
Tests conducted at the University of Cambridge on 97 samples of meat sold in the UK found that two from Asda and one from Sainsbury's were positive for the strain of MRSA, which can cause serious illness and is potentially deadly.
According to the Guardian and the Bureau of Investigative Journalism, it is the first time the livestock associated strain of MRSA (LA-MRSA) has been found in meat sourced from British pigs, though it is rife on farms in Denmark.
The bug is most commonly passed on between live animals, but it persists in their meat after slaughter and can be passed to customers through poor hygiene practices or if meat is not cooked properly, as with campylobacter in chicken or salmonella in eggs.
With live animals still imported relatively freely to the UK from Europe, the test findings raise concerns that Britain could be facing another food scandal.
Prof Tim Lang, of the Centre for Food Policy at City University in London, told the Guardian: "If we don't have tight infection control and we don't try to control the movement of live animals, infection can spread.
"The British are up in arms about the movement of people, but the EU also has a large movement of animals. We need biosecurity, we need to tighten up this livestock movement. You may get cheap meat, but in the long term it's going to add to your public health problems."
Mark Woolhouse, professor of infectious disease epidemiology at the University of Edinburgh, told the i newspaper the findings "must be taken seriously", although the LA-MRSA has yet to show signs of causing a pandemic.
"Surveillance is our first line of defence; if problems do arise the sooner we know about them the sooner we can take the actions necessary to protect public health," he added.
The tests were carried out by Dr Mark Holmes at Churchill College, Cambridge, and commissioned by the Alliance to Save Our Antibiotics, which said the results were "extremely worrying".
An Asda spokesman told the i: "Our customers can be assured that we are working closely with industry groups and farmers to make sure that antibiotics are used responsibly in farm animals."
Sainsbury's told the Guardian the MRSA strain was "very uncommon" in British pork, and that it worked with farmers "to ensure antibiotics are used responsibly and are taking advice from leading industry experts".
The Department for Environment, Food and Rural Affairs (Defra) said it recommended imported meat be screen for LA-MRSA, adding: "Livestock-associated MRSA is not the same as MRSA strains that can cause healthcare-associated infections and if meat is handled and prepared properly the risk to people is low."
Register for free to continue reading
Registration is a free and easy way to support our truly independent journalism
By registering, you will also enjoy limited access to Premium articles, exclusive newsletters, commenting, and virtual events with our leading journalists
Already have an account? sign in
Register for free to continue reading
Registration is a free and easy way to support our truly independent journalism
By registering, you will also enjoy limited access to Premium articles, exclusive newsletters, commenting, and virtual events with our leading journalists
Already have an account? sign in
Join our new commenting forum
Join thought-provoking conversations, follow other Independent readers and see their replies