Multi-millionaire backers of climate change denial think-tank revealed
Banker Neil Record and Conservative peer Lord Nigel Vinson fund Global Warming Policy Foundation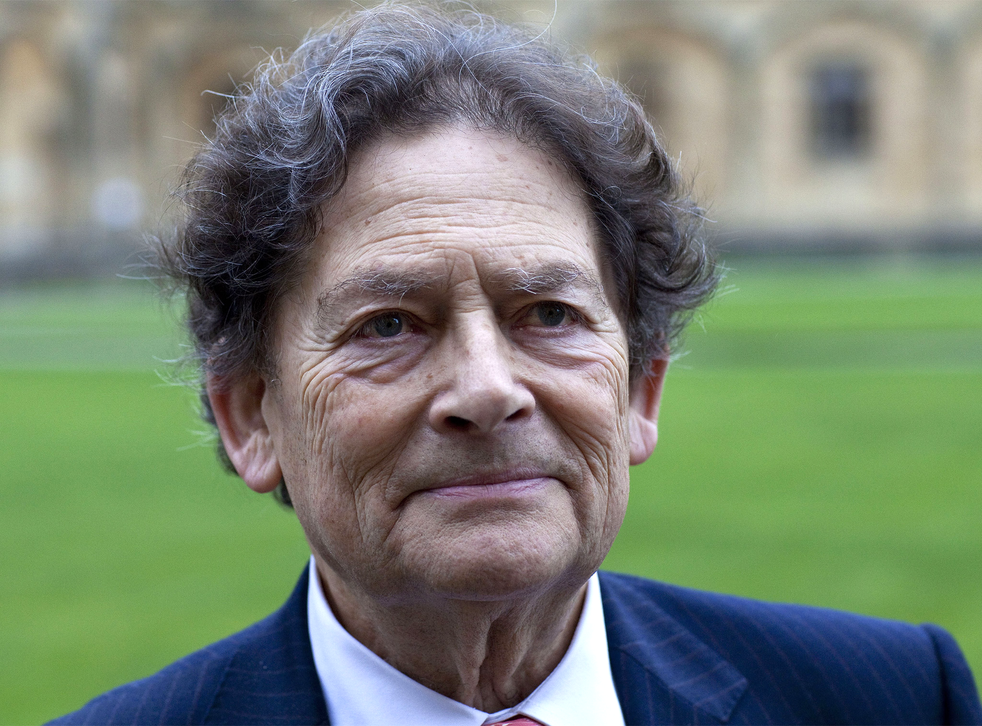 Two multi-millionaire funders of former Chancellor Nigel Lawson's organisation dedicated to questioning climate change have been revealed for the first time.
Neil Record, a former Bank of England economist turned currency trader, and Conservative peer Lord Nigel Vinson have contributed financially to the Global Warming Policy Foundation (GWPF), which has become the most outspoken climate sceptic voice in Britain.
Both the foundation and Lord Lawson have consistently declined to reveal the sources of its funding since its launch in 2009 beyond stating that its financing comes from private individuals and charitable trusts, none of which they insist have links to energy companies.
The organisation. which has previously faced complaints that it has breached Charity Commission rules on political campaigning, this week launched a new arm - the Global Warming Policy Forum - which will not be subject to such restrictions. The new organisation has Mr Record as one of its three board members.
Both Mr Record and Lord Vinson, who warned two years ago that he might leave the Conservative Party for UKIP, have made donations to Tory coffers and have close links to the neoliberal think tank, the Institute of Economic Affairs. The IEA, which has also argued that policies against global warming have been counter-productive, has in the past been funded by oil and tobacco companies.
The identity of the two GWPF funders was revealed by DeSmog UK, an online blog dedicated to investigating climate sceptic groups. It said that it had also discovered the identity of other backers of Lord Lawson's organisation.
Mr Record, who founded his own currency management company, Record, confirmed that he had given money to the GWPF but declined to discuss the size of his donation. In a statement, he said: "I personally regard the continuing contribution of the GWPF to the climate change debate as very positive in assisting balance and rationality in this contentious area."
According to the records of his own charitable trust, Lord Vinson, an industrialist, has donated £15,000 to the GWPF through the trust. The peer, who is a life vice-president of the IEA and also helped to set up the influential Centre for Policy Studies with fellow free marketeers Keith Joseph and Margaret Thatcher, did not respond to a request to comment but he told DeSmog UK he considered the GWPF to be a "very admirable institution".
The foundation, which is chaired by Lord Lawson, has published a number of articles questioning science which points to man made climate change. It states that it aims to "bring reason, integrity and balance to a debate that has become seriously unbalanced, irrationally alarmist, and all too often depressingly intolerant".
Critics of Lord Lawson have argued that the GWPF should disclose its funding sources on grounds of transparency. The organisation has in turn declined to do so and cited privacy concerns.
DeSmog UK said it intends to make public the identity of further GWPF funders ahead of this month's Conservative Party conference. Brendan Montague, editor of DeSmog UK, said: "Lord Lawson has long operated his organisation by keeping the identity of his donors shrouded in secrecy. He now needs to urgently reconsider that position."
The GWPF and Lord Lawson did not respond to a request to comment but both have made clear their intention to continue as a dissenting voice in the climate change debate.
Announcing the establishment of the GWPF's new campaigning arm, Lord Lawson said it would enable the group to "make substantial further progress which may well be decisive in the evolution of climate change policy".
Join our new commenting forum
Join thought-provoking conversations, follow other Independent readers and see their replies