'Global warming doesn't care about the election': Nasa scientist warns Donald Trump over interference
Senior Nasa scientist suggests he could resign if Donald Trump tries to skew climate change research results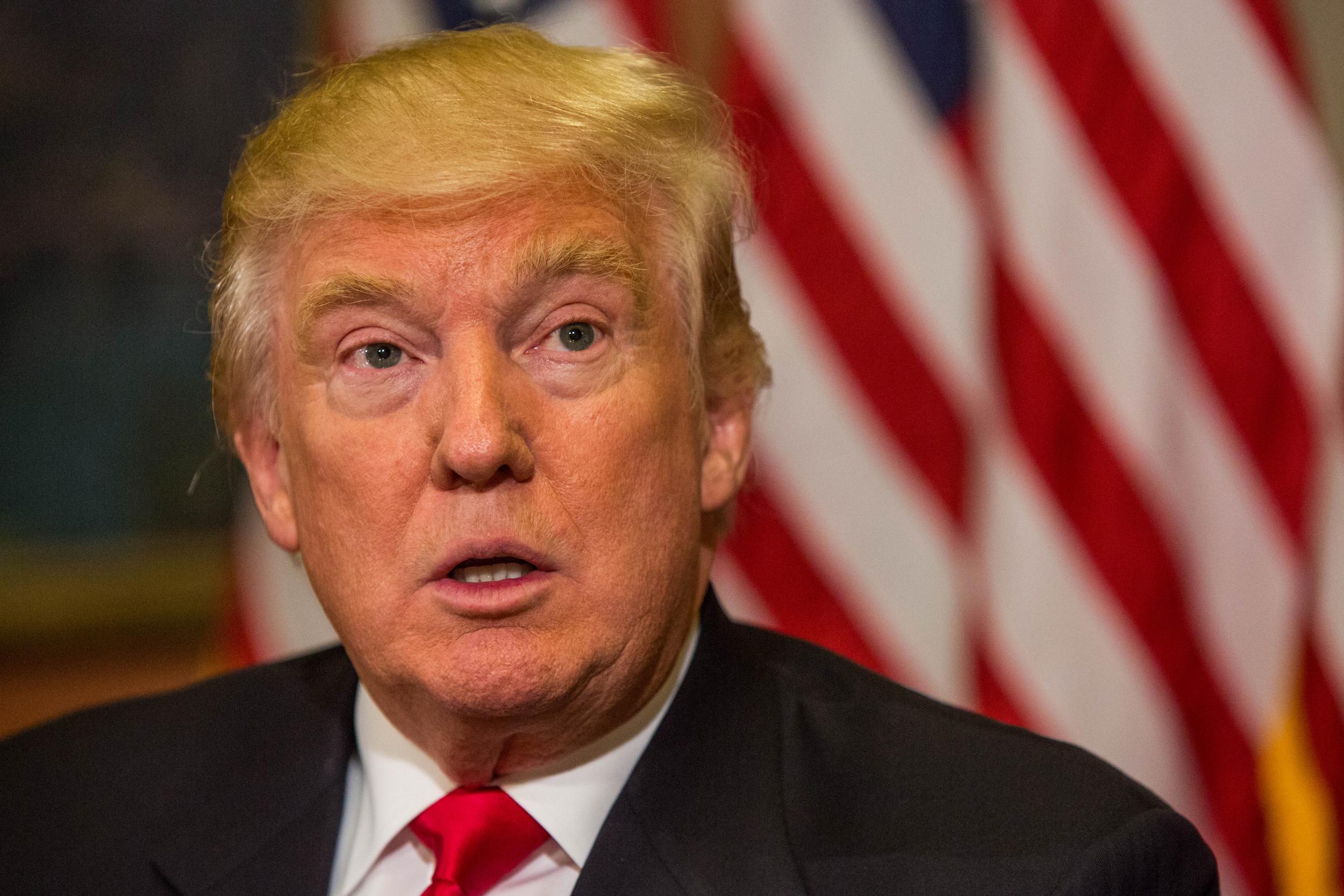 A senior Nasa scientist has told Donald Trump he is wrong if he thinks climate change is not happening and warned the President-elect that government scientists are "not going to stand" for any interference with their work.
Mr Trump has described global warming as a "hoax" perpetrated by China, vowed to unratify the landmark Paris Agreement and appointed a renowned climate-change denier to a senior environmental position in his transition team.
The science community and environmental campaigners in the US have already begun efforts to persuade Mr Trump that climate change is actually real before he takes office next year.
Climate change: It's "game over" for planet earth
Dr Gavin Schmidt, the director of Nasa's Goddard Institute for Space Studies, signalled they would have allies among the federal science agencies.
He tweeted a graph including new data from Nasa showing that last month was the second warmest October on record, putting 2016 firmly on course to be the warmest year. "No surprise here, planetary warming does not care about the election," he wrote.
In an interview with The Independent, Dr Schmidt, who was born in London, said: "The point is simple: the climate is changing and you can try to deny it, you can appoint people who don't care about it into positions of power, but regardless nature has the last vote on this.
"It's something we're going to have to deal with sooner or later, and it's better sooner rather than later. We don't have a choice if we're going to deal with it."
Asked what he would do if Mr Trump told him climate change was a hoax and asked for advice, he said he would reply: "With respect, that's not actually true."
He said most scientists at Nasa were in "wait-and-see mode" about the forthcoming president, who has rowed back on some of his pronouncements during the election campaign.
Asked if he would resign if the Trump administration adopted the most extreme form of climate change denial, Dr Schmidt said this was "an interesting question". It would not cause him to quit "in and of itself", he said.
"Government science and things generally go on regardless of the political views of the people at the top," Dr Schmidt said. "The issue would be if you were being asked to skew your results in any way or asked not to talk about your results. Those would be much more serious issues."
Donald Trump's most controversial quotes
Show all 14
He said during George W Bush's presidency they had been "relatively well-funded" and allowed to carry out their research.
"But they were very resentful about us talking about it in public," Dr Schmidt said. "They had people trying to prevent us talking to the press, censoring what was going on our website because it was inconvenient to the administration.
"We're not going to stand for that if people attempt to do that again."
But he added: "Trump is obviously unique. It's not just the same as Bush again."
President Donald Trump life in pictures
Show all 16
In contrast to Mr Trump's remarks about a hoax, Dr Schmidt said the scientific evidence for climate change was robust and defended the researchers studying it.
"The science doesn't go away, the evidence doesn't go away, just because you refuse to look at it," he said, adding that state-employed scientists "are not going to suddenly stop what they are doing for some reason.
"They are all dedicated, professional people and they'll all do their best and we hope what we do will make a difference."
Join our commenting forum
Join thought-provoking conversations, follow other Independent readers and see their replies