National Trust defends killing wasps in its cafe despite catastrophic insect declines
'If you put sugary trap out you will only attract more wasps... it doesn't actually achieve anything,' says chief executive of Buglife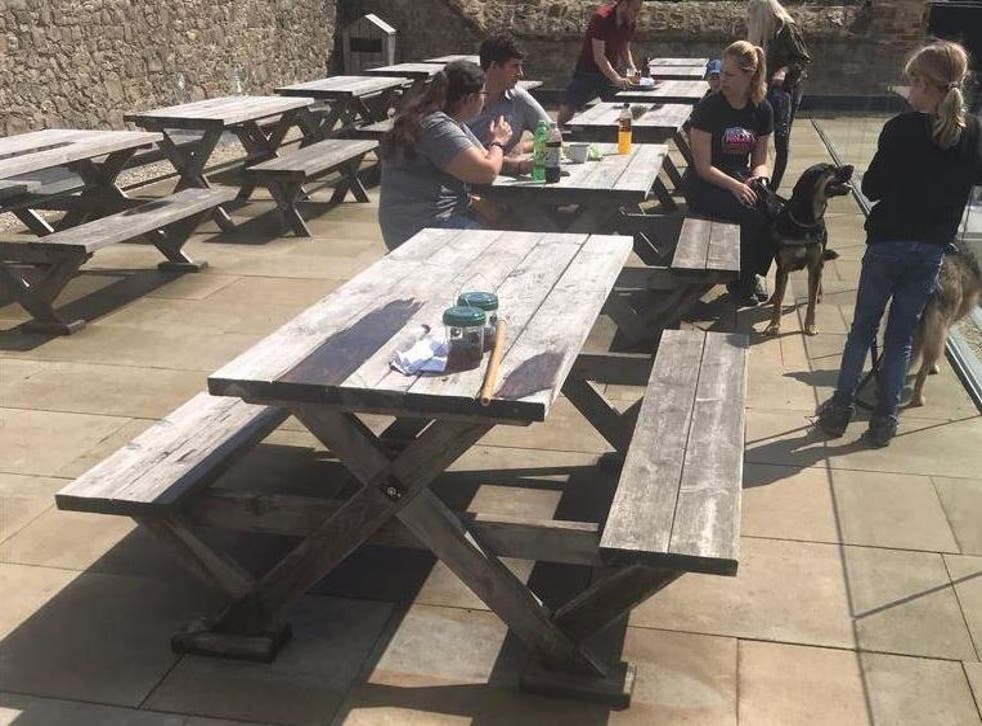 The National Trust has defended killing pollinators despite catastrophic declines, describing its wasp traps as a "last resort" to keep visitors safe.
Andrew Perkin visited Knole house and said he was "very disappointed" to see that the trust – which is meant to promote environmental conservation – is using traps in its cafe. He said each trap had more than 100 dead wasps inside.
"Two traps on table contained many wasps. And more traps in place. There has to be a better way. We had three wasps feeding off jam on our plate, none hassled us, we didn't panic, and they all flew away happy," the 55-year-old IT consultant told The Independent.
Research points to alarming declines in insect numbers across the world. Earlier this year a study, published in the journal Biological Conservation, warned that numbers are plummeting so quickly that almost all insects could vanish within a century. According to their review of 73 historic reports of insect declines, more than 40 per cent of species are at risk of extinction with decades.
Matt Shardlow, chief executive of conservation organisation Buglife, has previously advised the National Trust on this issue and says he gets calls from people "outraged" that public sites are using traps. He told The Independent that leaving out traps out actually increases the number of wasps.
Insects at risk of extinction

Show all 12
He said: "If you put sugary traps out you will only attract more wasps. This means you increase the number of wasps near people.
"You end up with a soup of decaying, smelling matter. What these properties are basically showing the public is that they are doing something, but it doesn't actually achieve anything."
He recommends properties keep lids on sugary things to stop wasps appearing in the first place. He says there should be simple white jackets with elasticated cuffs available for people who are allergic to wasps, and adds that wasps are more likely to attack if threatened so it is better to waft them away as opposed to swatting them if they come close.
Seirian Sumner, an expert in behavioural ecology at University College London (UCL), said wasps caught in cafes at this time of year are workers that are coming to the end of their lives. They are heading to cafes because their services are no longer required by the colony and this means killing them does not affect overall populations.
"The adult wasps don't eat prey (they are just the hunters!), but they still need sugar. When they are feeding brood, they get a sugary reward from the larvae, in return for their prey load. There are fewer larvae to feed and so less sugary rewards for them. So the wasps have to start looking elsewhere for sugar – for example a National Trust cafe," said Dr Sumner.
Heatwaves driven by climate change making insects infertile, study suggests
"It may be saddening to see large numbers of wasps in these traps, but given that each colony has around 6,000 workers, this is a small cull, especially so when you consider how many millions of wasps are killed by pest controllers from people's gardens and lofts very week in the UK," she said.
A spokesperson from the National Trust said that the traps – which hang from trees – were put out at the end of July and will be taken back in as soon as the number of wasps in the cafe drops.
The spokesperson said: "Wasp traps are used as a last resort at National Trust places and while we would rather not use them we have to assess the impact on visitor safety, especially for those with serious allergies.
"We will always seek to use preventative measures such as decoy nests to deter wasp in the first instance. Occasionally, however, these are not effective, in which case we revert to alternative deterrents."
Join our new commenting forum
Join thought-provoking conversations, follow other Independent readers and see their replies