Nato boss claims Russia has secretly infiltrated green groups fighting fracking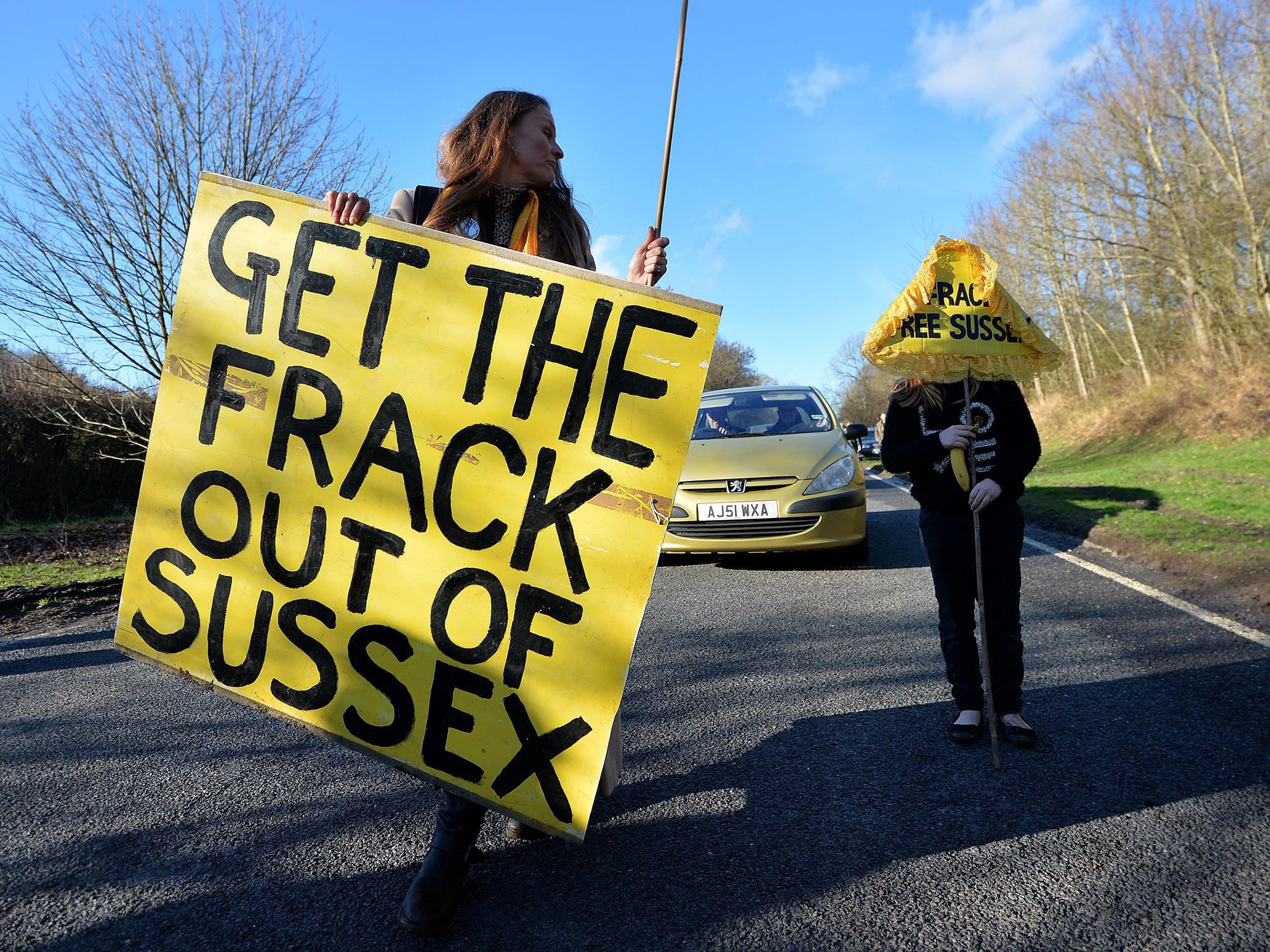 The outgoing Secretary General of Nato has sparked ridicule from environmentalists after claiming that Russia is secretly orchestrating green groups opposed to fracking.
Former Danish Prime Minister Anders Fogh Rasmussen told journalists that Moscow was coordinating opposition to the controversial technology in order to promote dependence on Russian oil and gas.
"I have met allies who can report that Russia, as part of their sophisticated information and disinformation operations, engaged actively with so-called non-governmental organisations - environmental organisations working against shale gas - to maintain European dependence on imported Russian gas.
"That is my interpretation," he told a briefing at the Chatham House foreign affairs think tank in London.
However Mr Ramussen, who is due to leave the alliance's top military post later this year after serving a five-year term, did not specify how the Russians were working with environmentalists of whether they were doing so with the knowledge of activists.
Public concern over the potential environmental impact of fracking, in which gas is blasted from shale rock using water and sand, has spawned scores of local opposition groups across the country concerned about pollution and the continued reliance on fossil fuels.
There have been two major protest camps staged at Balcombe in West Sussex and Barton Moss in Greater Manchester, which resulted in dozens of arrests.
Tony Cottee of the environmental group Rising Tide, whose supporters occupied a Cuadrilla drilling rig in Lancashire, described the suggestion as "ridiculous".
"It shows how ludicrously out of touch these people are. He clearly doesn't know the type of person that has been turning up to demonstrate. There are 60 groups in Frackfree Somerset for example and this includes the Women's Institute, church groups – we've even got a knitting circle. These protests are involving everyone," he said.
The suggestion also drew an angry response from Greenpeace. Thirty of its activists and journalists were threatened with long jail terms last year after their ship was stormed by Russian security forces during a campaign to highlight drilling in the Arctic.
"The idea we're puppets of Putin is so preposterous that you have to wonder what they're smoking over at Nato HQ. Mr Rasmussen should spend less time dreaming up conspiracy theories and more time on the facts," a Greenpeace spokesman said.
Friends of the Earth's head of campaigns, Andrew Pendleton, was equally dismissive. "Perhaps the Russians are worried about our huge wind and solar potential, and have infiltrated the UK Government," he said.
As well as grass roots opposition, mainstream wildlife groups including the National Trust, RSPB, the Salmon & Trout Association, the Wildlife Trusts and the Wildfowl & Wetlands Trust, have warned of a lack of regulation and raised concerns over the impact on species posed by fracking.
Alyona Aslanov, a campaigner with protest group Frack Off said the UK imported less than one per cent of its gas from Russia. "The UK anti-fracking movement is almost exclusively made up of grass-roots community groups organising against these developments where they live. There are now over 140 in the UK and that number is growing rapidly. It's people power that is winning this fight not money."
Join our commenting forum
Join thought-provoking conversations, follow other Independent readers and see their replies