Neonics: Butterflies could also be affected by pesticide, says study
The controversial pesticide has also been blamed for declining bird and bee populations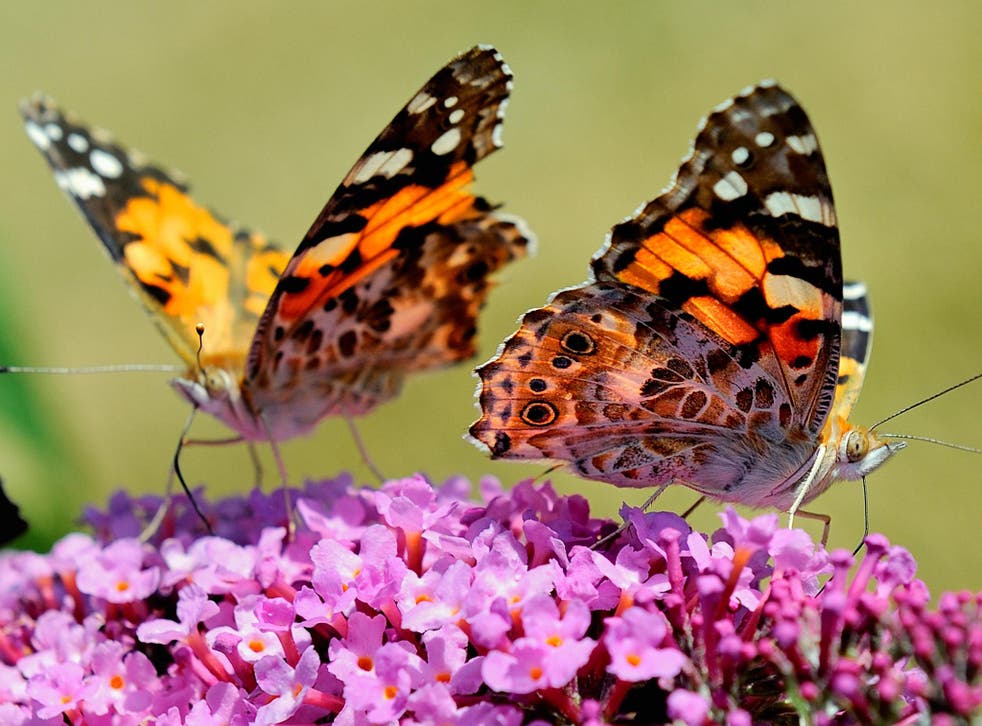 Controversial nerve agent pesticides have frequently been blamed for declining bird and bee populations. Now butterflies can be added to the list of species thought to be getting poisoned by neonicotinoids.
A new study by Stirling and Sussex universities has found the first scientific evidence the pesticides could be harming butterflies. Neonicotinoids remain in the environment and can be absorbed by wildflowers growing at the edge of fields, which provide a source of nectar for butterflies and leaves for their caterpillars to eat.
Fifteen of the 17 species, which lived on farmland observed by the researchers, showed declines associated with rising nerve-agent pesticide use. They included the small tortoiseshell, small skipper and wall butterfly, claims a paper in the PeerJ journal.
"Our study not only identifies a worrying link between the use of neonicotinoids and declines in butterflies but also suggests the strength of their impact on many species could be huge," said Dr Andre Gilburn, an ecologist at Stirling University.
Dr Tom Brereton, head of monitoring at Butterfly Conservation, said: "We are extremely concerned with the findings of this study and are calling for urgent research to see whether the correlations we found are caused by neonicotinoid use or some other aspect of intensive farming."
UK news in pictures

Show all 50
He added butterflies that were widespread across Britain had fallen by 58 per cent in England in 10 years, despite conservation spending in Britain more than doubling over the same period. It raised huge concern about the general health of the countryside, he said. The small skipper fell by 62 per cent between 2000 and 2009, while the small tortoiseshell declined by 64 per cent.
Dave Goulson, professor of biology at Sussex University, said: "Many of us can remember a time when our meadows and hedgerows had far more butterflies, bees and other insects than today. This study adds to the growing mountain of evidence that neonicotinoids are one of the causes of these declines."
Neonicotinoids are absorbed into every cell in a plant. They were banned for use on flowering crops by the EU for three years in 2013, although the UK government partially lifted the ban this year for use on oilseed rape in some regions.
Join our new commenting forum
Join thought-provoking conversations, follow other Independent readers and see their replies