New England's forests famous for their fall colours are shrinking 65 acres per day
'The incremental chipping away of forest ... represents a significant threat to the region'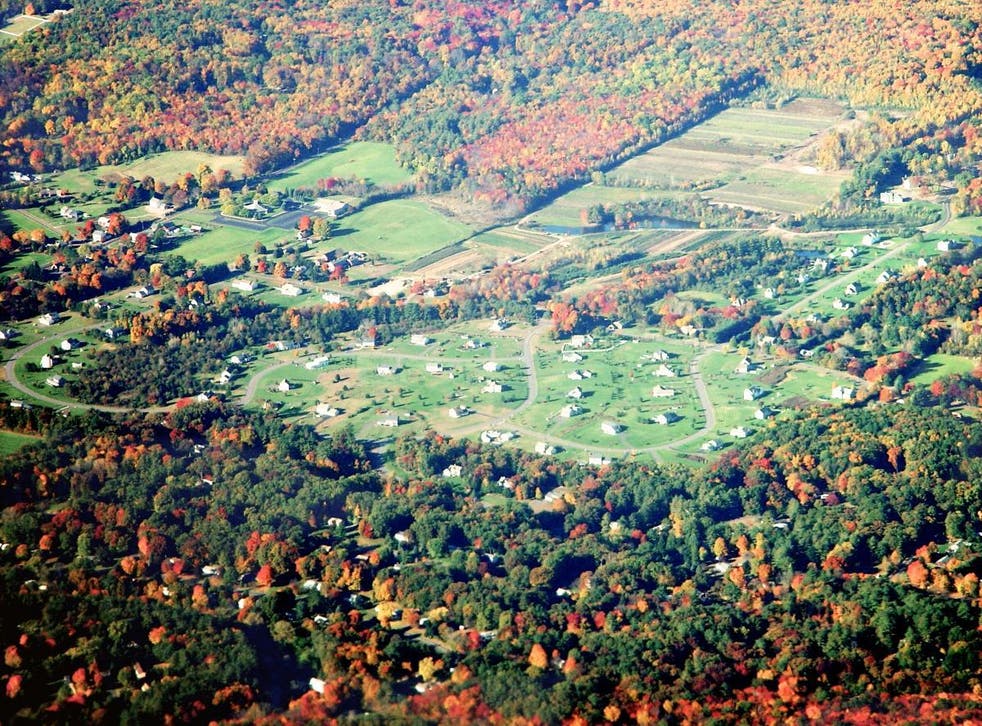 So many people have been drawn to witness the riot of scarlet, gold, orange and yellow of 'New England in the Fall' that they have earned their own special nickname – leaf peepers.
But they may find it increasingly difficult to catch sight of this natural wonder with a new report revealing the region's woodlands are disappearing at the staggering rate of 65 acres every single day.
Scientists at Harvard University, who produced the report, warned the extent of the deforestation might not be noticeable to some, but it was having a profound effect.
David Foster, director of the Harvard Forest research institute, said: "The incremental chipping away of forest and farmland by scattered development is hard to see day-to-day but it adds up over time and represents a significant threat to the region.
"If we stay on the current path, we'll lose another 1.2 million acres of open land by 2060."
Jonathan Thompson, a senior ecologist at the institute, said felling of trees for development posed a greater threat than global warming to the famous trees.
"When we look specifically at forests in New England, it is clear that the impacts of land use will be far greater than those of climate change over the next 50 years," he said.
"This may seem counter-intuitive given the major threat that climate change poses to all sectors of society.
"But climate change slowly alters the health and types of trees that grow whereas conversion eliminates forests altogether."
The report, called Wildlands and Woodlands, Farmlands and Communities, is the third in a series of publications about land use.
Previous reports have called for 30 million acres of forests – representing 70 per cent of the region's land area – to be conserved.
They suggested most of the land could be managed to produce timber and other woodland products with about 10 per cent retained as wild land.
Join our new commenting forum
Join thought-provoking conversations, follow other Independent readers and see their replies