New river dolphin species discovered in Amazon for first time in 100 years
Scientists say a group living in the Araguaia River, Brazil has been isolated from other varieties for more than two million years
Adam Withnall
Thursday 23 January 2014 11:10 Comments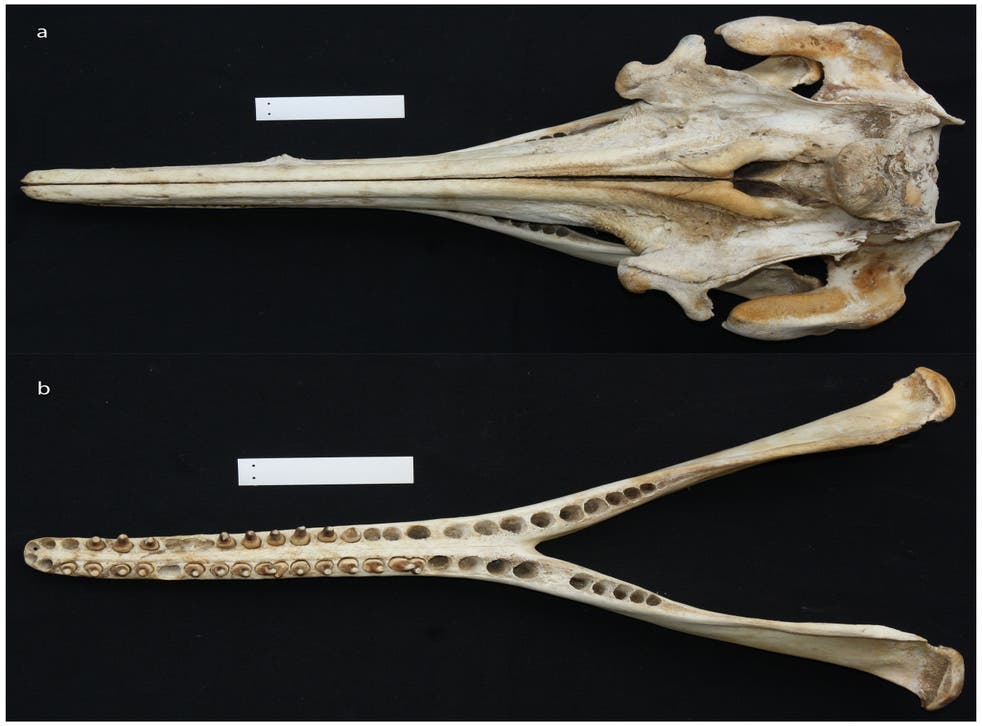 Scientists have discovered a new species of dolphin in the Amazon River system for the first time in almost 100 years – and say it should immediately be given endangered status.
Experts from the Federal University of Amazonas in Manaus, Brazil found that a small group of river dolphins, also known as botos, in the Araguaia basin were separated from other populations by only a narrow canal and series of rapids.
Upon closer inspection and after DNA testing, Tomas Hrbek and his team discovered that the group was in fact a distinct species, which they suggest naming the Araguaian boto.
Publishing their research in the journal Plos One, the scientists said the Araguaian boto was most likely separated from other dolphin species more than two million years ago, and that a series of morphological and genetic differences represent "strong evidence that individuals from the Araguaia River represent a distinct biological group".
River dolphins are among the rarest animals in the world, with three of the four previously-known species defined as "threatened" on the Red List published by the International Union for Conservation of Nature (IUCN).
The Araguaian variety is the first new discovery of a true river dolphin since 1918, when scientists first described the species Lipotes vexillifer – the Chinese baiji which is itself now extinct. The baiji was declared "functionally extinct" after survey mission in 2006 failed to find a single specimen.
Experts in Brazil said that they observed around 120 of the Araguaian animals over the course of a 12 week study, and estimate that there could be as few as 600 left across the whole river basin.
They warned that with fishermen known to kill the dolphins in a bid to preserve fishing stocks, the new boto could already be heading in the same direction as its Chinese cousin.
"Since the 1960's the Araguaia River basin has been experiencing significant anthropogenic pressure via agricultural and ranching activities, and the construction of hydroelectric dams, all of which have had negative effects on many biotic and abiotic aspects of the functioning of the Araguaia River ecosystem," the report said.
Hrbek and his team said that, based on the IUCN's criteria, the Araguaian boto should as a minimum be classed as "vulnerable" on the Red List scale.
Register for free to continue reading
Registration is a free and easy way to support our truly independent journalism
By registering, you will also enjoy limited access to Premium articles, exclusive newsletters, commenting, and virtual events with our leading journalists
Already have an account? sign in
Join our new commenting forum
Join thought-provoking conversations, follow other Independent readers and see their replies