Cyclists and pedestrians should be priority on any new road, says UK's health watchdog
Physical inactivity responsible for one in six deaths and one in four adults are obese, says Nice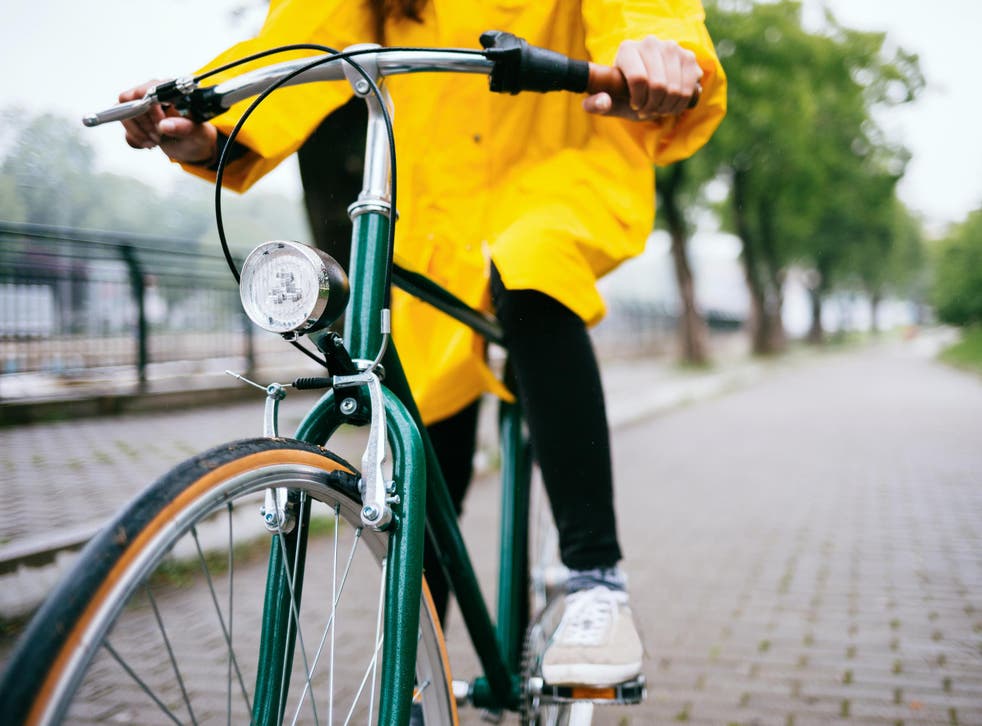 New road projects should prioritise cyclists, pedestrians and public transport over cars to encourage more physical activity across the UK, the health watchdog has said.
The National Institute for Health and Care Excellence (Nice) is urging planners and developers to build "safe, convenient, inclusive" transport infrastructure, which will help people move away from cars to healthier modes of transport.
In a set of new draft guidelines issued to councils and planners, Nice said the aim is "to get people to be more active in their day-to-day lives by encouraging safe, convenient, active travel that is accessible for everyone, including older people and people with limited mobility".
The Department for Transport has said it supports Nice's recommendations, and said its own guidance "is crystal clear that street design should explicitly consider pedestrians and cyclists first".
In the UK physical inactivity is responsible for one in six deaths and is believed to cost the economy £7.4bn a year, including £900m to the NHS, roughly the same impact as smoking, Nice said.
More than one in four adults, or 26 per cent, are classified as obese, an increase of 15 per cent since 1993.
Provision of improved cycle and pedestrian infrastructure dramatically increases levels of activity, studies have shown. The Nice recommendations include tactile paving and even surfaces for those with limited mobility, and non-reflective, anti-glare paving surfaces for people with visual impairments.
Professor Gillian Leng, deputy chief executive and director of health and social care at Nice, said: "Getting people to be more physically active by increasing the amount they walk or cycle has the potential to benefit both the individual and the health system.
"As a society we are facing a looming Type 2 diabetes crisis, which is in part caused by people not exercising enough. We need more people to change their lifestyle and to take more exercise.
"People can feel less safe when they walk or cycle compared with when they drive. We've got to change this.
"So asking planners to prioritise pedestrians, cyclists and those who use public transport when roads are built or upgraded can ensure they are safe, attractive and designed to encourage people to get out from behind their wheel."
Joe Irvin, chief executive of Living Streets, the UK charity for everyday walking, said: "For decades our towns and cities have been built to prioritise motor vehicles resulting in unhealthy air, congested roads and a decline in people walking everyday journeys.
"The better planning that Nice is suggesting is absolutely necessary. Those who are the most vulnerable – children and older people – are currently suffering the most from bad air, unhealthy lifestyles and social isolation.
"It's time that towns and cities were built for everyone – first and foremost for those on foot. Placing key services like schools, GP surgeries and bus stops within walking distance is vital. More people getting out and walking everyday journeys, such as to work or school, will make us a healthier country."
But the RAC said planners "shouldn't forget the vital role motorised traffic continues to play in people's lives".
The organisation's head of roads policy Nicholas Lyes said: "While we certainly welcome changes to road design that encourage more people to walk and cycle in towns and cities, the reality is that the use of many roads is inevitably shared between different types of motorised traffic, cyclists and pedestrians – with priority often given to motorised transport in order to keep large numbers of people moving.
"We also shouldn't forget the vital role motorised transport continues to play in many people's lives in the UK. It remains the case that using a car is the only feasible option for many people, especially if they are commuting or travelling to locations that aren't served by public transport, or where walking or cycling are not practical alternatives. Last year a third of drivers said they were more reliant on their car compared to 12 months earlier, with a significant proportion blaming a deterioration in public transport for this."
UK news in pictures

Show all 50
Last year, a survey of more than 7,000 people in the UK's largest cities carried out by walking and cycling advocacy group Sustrans found that although just 6 per cent of people commute to work by bike, 75 per cent would like to see more money spent on cycling infrastructure and 78 per cent support the building of more protected bike lanes, even at the expense of space for other road traffic.
A 2016 study by academics at the University of Cambridge found cycle friendly infrastructure accounts for 85 per cent of increased cycle use.
In Cambridge itself more than one-quarter of disabled people's commutes are done by bike, with cycling recognised as a direct means of improving health. It can ease painful joints, improve respiration, aid balance and reduce social isolation, researchers believe.
Among disabled Londoners, 78 per cent are able to ride a bike, according to Transport for London, but only 15 per cent regularly cycle.
The new Nice recommendations come as the Royal College of Physicians has said obesity should be reclassified so it is recognised people are suffering from a disease and no longer be considered a lifestyle choice.
Support free-thinking journalism and attend Independent events
Support free-thinking journalism and subscribe to Independent Minds
A public consultation on Nice's draft guidelines is open for comment and runs until 1 February 2019.
Join our new commenting forum
Join thought-provoking conversations, follow other Independent readers and see their replies