New Zealand's Jacinda Ardern to declare climate emergency
Labour Party begins new term in parliament with pledge for 'immediate action' on environment
Harry Cockburn
Thursday 26 November 2020 17:35 Comments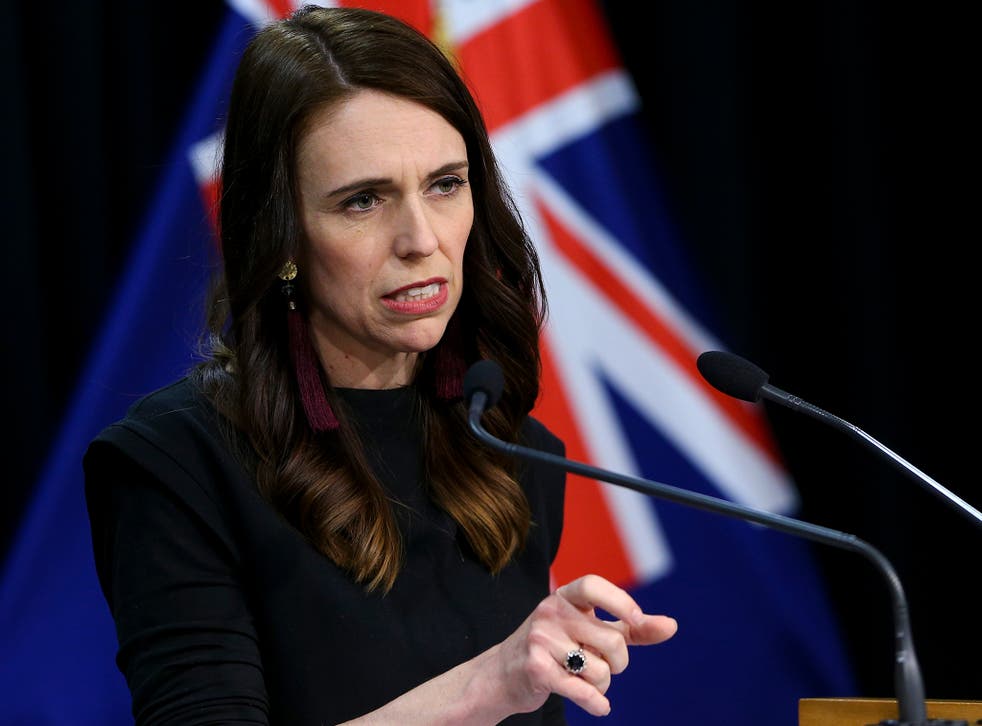 Leer en Español
New Zealand's government is set to declare a climate emergency and pledge "immediate action" to ratchet up the pressure to tackle the crisis.
Prime minister Jacinda Ardern will put forward a motion to declare the emergency next Wednesday, the government said, as parliament reconvened after a general election won by Ms Ardern's Labour Party.
"We've always considered climate change to be a huge threat to our region, and it is something we must take immediate action on," Ms Ardern said, according to state broadcaster TVNZ.
"Unfortunately, we were unable to progress a motion around a climate emergency in parliament in the last term, but now we're able to.
"A statement around a climate emergency is just that, we've got to make sure we're demonstrating in our actions that we're continuing to make progress, we've got a lot we're proud of but we know the work needs to continue."
The text of the motion is expected to be released the day before parliament votes on the motion.
Green Party MP Chloe Swarbrick had attempted to have a climate emergency declared in 2019 but, as a non-minister, under New Zealand's parliamentary rules, the motion only required one vote against it to be defeated, which it was.
But the new motion is expected to be put forward by a minister and will be subject to a majority vote.
Ms Ardern returned to power last month, delivering the biggest election victory for her centre-left Labour Party in half a century.
The resounding win allows Ms Ardern's party to govern alone, although she has joined forces with the Green Party for the next three-year term.
The newly elected members of parliament were sworn in on Tuesday and resumed work on Wednesday in New Zealand's most diverse parliament ever.
David Seymour, the leader of right-wing party ACT, described the proposed declaration as "a marketing stunt that won't stop one ton of emissions".
"If you've got a policy, you don't need to declare an emergency. If you have to declare an emergency, maybe your policy isn't working," he said, according to TVNZ.
In her last term, Ms Ardern's government passed a zero carbon bill, which sets the framework for net-zero emissions by 2050, with cross-party support in parliament.
Todd Muller, the former leader of the National party, the main opposition party in New Zealand, said in June he understood the sentiment of a climate change emergency, but dismissed it as "really just symbolism".
"There's no plan or action plan that sits behind it … I think what really matters in climate change debate and policy is action," he said.
If a climate emergency is passed, New Zealand will join countries including Canada, France and the UK which have taken the same course to focus efforts on tackling climate change.
Last week, Japanese lawmakers declared a climate emergency and committed to a firm timetable for net-zero emissions.
Additional reporting by Reuters
Register for free to continue reading
Registration is a free and easy way to support our truly independent journalism
By registering, you will also enjoy limited access to Premium articles, exclusive newsletters, commenting, and virtual events with our leading journalists
Already have an account? sign in
Join our new commenting forum
Join thought-provoking conversations, follow other Independent readers and see their replies