Nightingales prompt legal battle from Kent council over blocked housing development
Medway District Council will mount a formal challenge to Natural England's decision to declare proposed site for 5,000 homes a protected area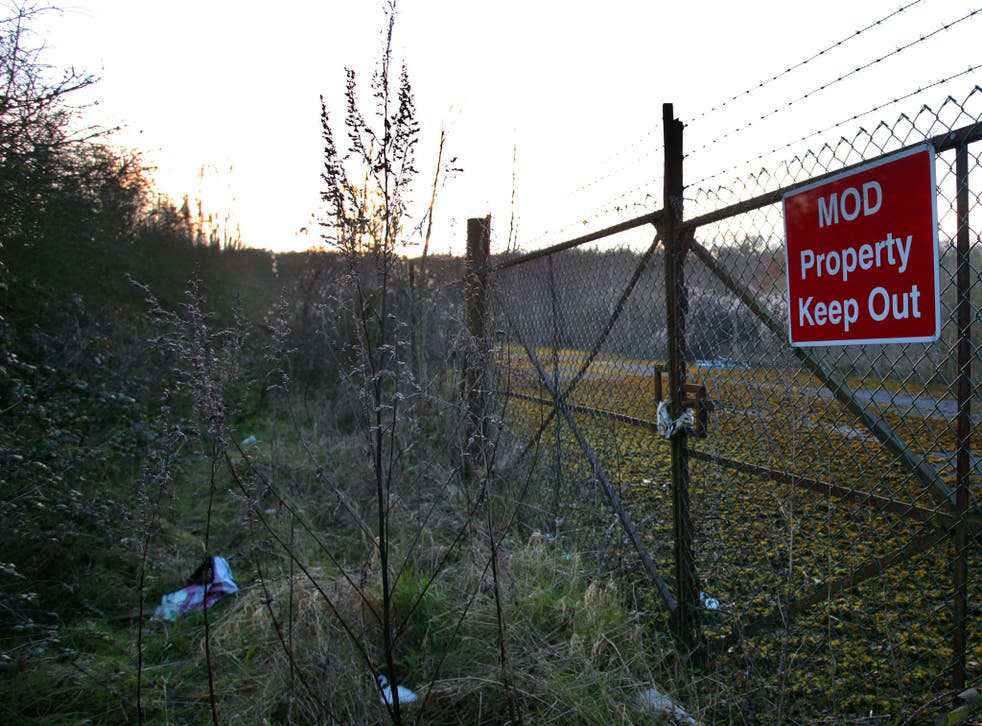 The case of a major new housing development being threatened by a population of nightingales, reported in The Independent yesterday, is to become a legal battle.
Medway District Council in Kent is to mount a formal challenge to the decision by Natural England, the Government's wildlife agency, to declare the site for 5,000 proposed new homes a protected area because of the nightingales that nest there.
On Wednesday Natural England announced that Lodge Hill near Chattenden in Kent, a disused army site, had been designated a Site of Special Scientific Interest (SSSI) because its population of more than 80 nightingales makes it the best breeding site in Britain for the bird, which is rapidly declining.
The SSSI designation of Lodge Hill will make it much harder for the council to proceed with its development there, which is in effect to be a new town, costing hundreds of millions of pounds and expected to provide up to 5,000 jobs. And yesterday the Tory-controlled council took up the challenge.
"We will be opposing Natural England's decision to notify Lodge Hill as a SSSI," said Councillor Jane Chitty, Portfolio Holder Economic Growth and Strategic Development. "This brownfield site is key to our core development plan in providing homes and services for our expanding local population.
"The Prime Minister has repeatedly stated how important localism is and this decision by a national Quango completely rides roughshod over this publicly stated aim. We will be looking to meet with Ministers and reverse this ill-considered decision so that we can move forward with delivering the homes that local families urgently require."
She added: "The fact that Natural England have announced that this site will become a SSSI, so as to provide a summer residence for around 80 migrating birds rather than future houses for 5,000 local families, will no doubt send shockwaves through all local planning authorities, housing developers and ministers.
"We need to be able to develop and deliver affordable homes to meet the housing needs of this country. After all, property is already very expensive and young people are already finding it very, very difficult to get on to the property ladder."
In announcing its decision on Wednesday, Natural England said of Lodge Hill: "It is one of the most important sites for nightingales in the UK. Natural England's executive board therefore has a legal duty to designate it as a SSSI."
The nightingale is one of the world's most celebrated birds, famed for the song which the males sing in the middle of the night to attract females, from mid-April to June, after their migratory return from Africa. But in Britain it has dropped in numbers by more than 50 per cent since 1995, and by more than 90 per cent since 1970.
Register for free to continue reading
Registration is a free and easy way to support our truly independent journalism
By registering, you will also enjoy limited access to Premium articles, exclusive newsletters, commenting, and virtual events with our leading journalists
Already have an account? sign in
Register for free to continue reading
Registration is a free and easy way to support our truly independent journalism
By registering, you will also enjoy limited access to Premium articles, exclusive newsletters, commenting, and virtual events with our leading journalists
Already have an account? sign in
Join our new commenting forum
Join thought-provoking conversations, follow other Independent readers and see their replies