Homeowners forced to pay higher energy bills to subsidise Britain's nuclear submarines, MPs told
Government should be more transparent about cross-dependency between civilian nuclear energy and military nuclear defence, researchers say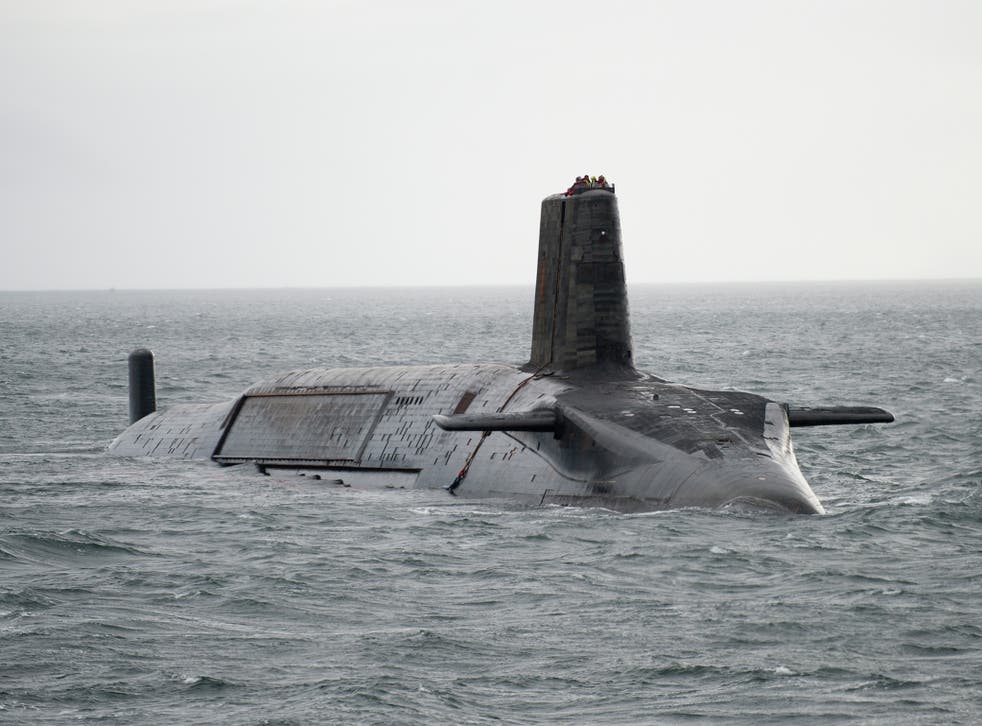 Houseowners are being forced to pay higher energy bills in order to subsidise Britain's nuclear submarines, researchers have told MPs.
Experts from the University of Sussex presented evidence to the Business Select Committee suggesting around seven per cent of household bills could be going towards the nation's nuclear defence industry.
Prof Andy Stirling and Dr Phil Johnstone cited National Audit Office statistics suggesting additional costs to consumers could be as high as tens of billions of pounds.
They argued the government should be more transparent about the cross-dependency between the civilian nuclear energy industry and the military nuclear defence industry.
The Business Select Committee is expected to publish its research on Wednesday.
The new nuclear power stations in UK

Show all 4
Prof Stirling and Dr Johnstone argued part of the government's commitment to nuclear power stems from a desire to subsidise the cost of the UK's nuclear submarines.
They said the two industries overlap significantly, with both requiring nuclear-specific skills for research, training and engineering.
Calling for greater transparency from the government, the researchers said civilian-military links have been openly discussed in the US.
In 2007, Ernest Moniz, the former US energy secretary, said: "A strong domestic supply chain is needed to provide for nuclear Navy requirements.
"This supply chain has an inherent and very strong overlap with the commercial nuclear energy."
They also said the overlap had been discussed during a Public Accounts Committee discussion on the Hinkley Point C nuclear power station, which remains under construction.
Stephen Lovegrove, the permanent secretary of the Ministry of Defence, told the committee in 2007: "We are completing the build of the nuclear submarines ... so there is very definitely an opportunity here for the nation to grasp in terms of building its nuclear skills.
"I do not think that that is going to happen by accident; it is going to require concerted government action to make it happen."
Dome covering nuclear waste in Marshall Islands is beginning to crack, UN warns
Prof Stirling and Dr Johnstone also cited government data showing renewable energy in the UK could provide a cheaper alternative to nuclear power, as it was available at nearly half the cost.
Join our new commenting forum
Join thought-provoking conversations, follow other Independent readers and see their replies