Solar, wind and nuclear power each provide more electricity than gas and coal combined for first time
Renewable energy resources set record figure of 18.7 gigawatts, enough for more than 13 million homes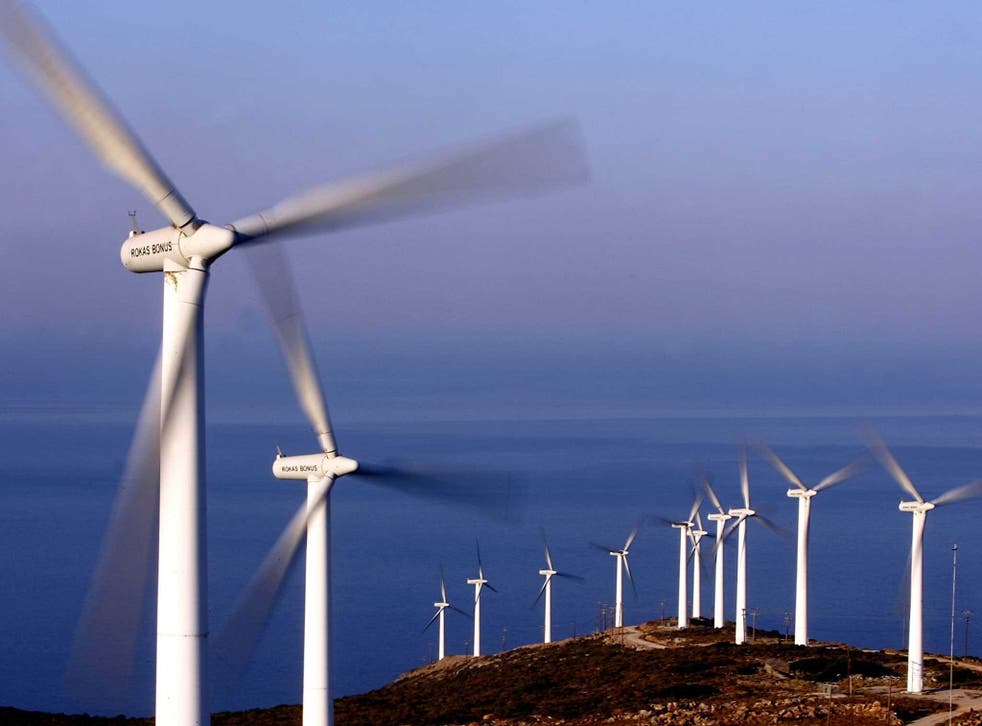 Wind, solar and nuclear power have each generated more electricity than coal and gas combined – for the first time ever in the UK.
The National Grid said the landmark was achieved at 1pm on Wednesday.
Wind supplied an estimated 9.5 gigawatts, nuclear provided 8.2 gigawatts and solar contributed 7.3 gigawatts, all ahead of gas on 7.2 gigawatts. There was no electricity from coal at that time.
Renewables alone – wind, solar, biomass and hydro – also set another record for generation, reaching about 18.7 gigawatts at the same time. This represented about 50.7 per cent of demand, and is enough to supply about 13.5 million homes with electricity.
In a message on Twitter, the National Grid said: "For the first time ever […] wind, nuclear and solar were all generating more than both gas and coal combined."
However, at 8am on Thursday, gas was providing 43 per cent of the UK's electricity, with nuclear supplying more than 24 per cent and wind on just over 11 per cent.
The rest was made up of imports (more than nine per cent), biomass (nearly six per cent), solar (three per cent) and storage (one per cent).
According to Aurora Energy Research, the landmark figures came after the UK experienced negative prices in the "day ahead" electricity market for the first time.
It said large amounts of wind power and low demand saw generators paying energy companies to take electricity for a brief period in the early hours of the morning.
Negative prices may reduce bills, but they do not result in payouts to domestic customers, whose charges are based on longer term averages.
Register for free to continue reading
Registration is a free and easy way to support our truly independent journalism
By registering, you will also enjoy limited access to Premium articles, exclusive newsletters, commenting, and virtual events with our leading journalists
Already have an account? sign in
Register for free to continue reading
Registration is a free and easy way to support our truly independent journalism
By registering, you will also enjoy limited access to Premium articles, exclusive newsletters, commenting, and virtual events with our leading journalists
Already have an account? sign in
Join our new commenting forum
Join thought-provoking conversations, follow other Independent readers and see their replies