Nuclear waste could be buried underneath national parks, say MPs
Committee refuses to rule out protected areas as future sites for UK's most toxic radioactive materials
Josh Gabbatiss
Science Correspondent
Tuesday 31 July 2018 10:09 Comments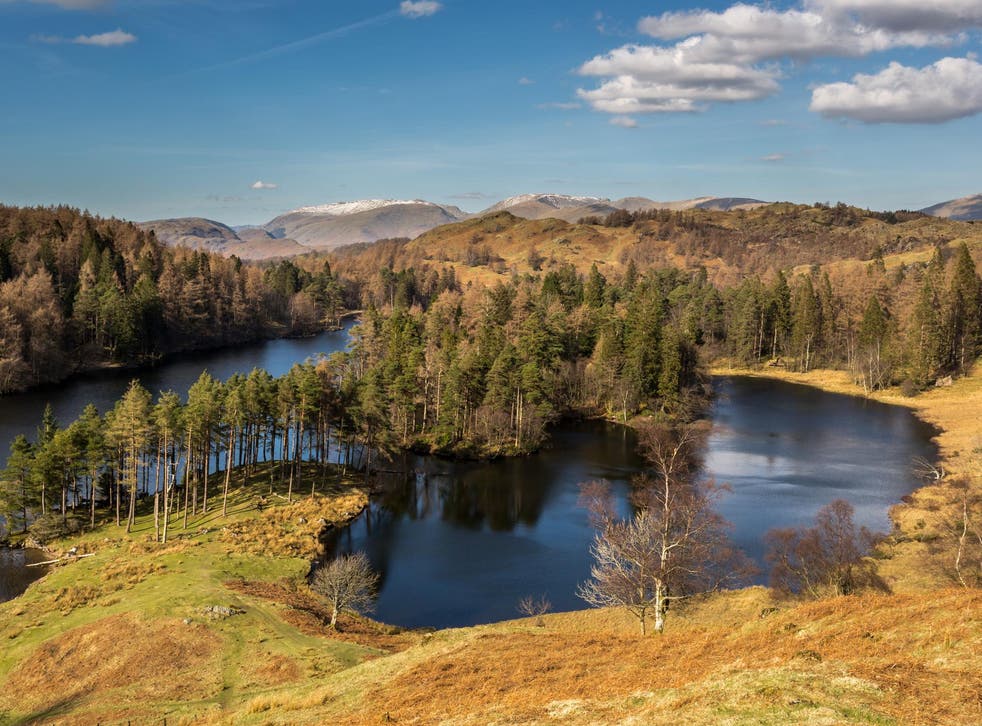 Nuclear waste could be stored in vaults deep underneath national parks after MPs approved a new plan for the UK's most toxic radioactive materials.
The move means protected areas including national parks and areas of outstanding natural beauty (AONBs) would be potential sites for the construction of waste disposal facilities.
Getting rid of radioactive waste is a tricky business, and some of the wilder suggestions in the past have included dumping it in the sea and blasting it into space.
After efforts to find a home for the UK's nuclear waste stalled, the government launched a new strategy that has since undergone scrutiny by the Business, Energy and Industrial Strategy (BEIS) Committee.
After hearing evidence from key stakeholders, the committee has released a report in which they refuse to rule out protected areas as potential dumping sites.
Environmental groups have reacted with horror to the decision, pointing to the damage such facilities could cause to areas of pristine landscape.
But the report's authors concluded that given the incredibly dangerous nature of the material in question "it is right for safety matters to prevail over environmental concerns in this case".
The UK's National Parks

Show all 23
While giving evidence to the committee, energy minister Richard Harrington compared the idea to a proposed potash mine near Whitby in North Yorkshire, which is within a national park.
"I am not saying we should have them on national parks, but it would be very wrong to exclude them at the moment in this big policy statement," he said.
Nuclear reactors generate around a fifth of the UK's electricity, but almost half of the current infrastructure will no longer be in use by 2025 as old plants are decommissioned.
Government advisers, the Committee on Climate Change, have made it clear that nuclear power plants will be a key component in meeting carbon emission targets, and major new plants are in development.
However, ministers have struggled to find communities willing to play host to nuclear waste facilities.
Cumbria was a prime candidate, with some suggesting the radioactive materials could end up in the Lake District, but these efforts stalled in 2013.
This led to the government laying out a draft national policy statement in January detailing its approach to geological disposal infrastructure (GDI) – the systems of vaults and tunnels required to store the most toxic radioactive material that cannot be stored above ground.
The committee said they supported the government's view "that it is conceivable for a GDI to be designed in a way that would be acceptable to communities, preserve the socioeconomic benefits that national parks and AONBs currently bring them and avoid any intrusive surface facility in conservation areas".
However, environmental groups said they hoped the government would reconsider this position.
Ruth Bradshaw, policy and research manager at Campaign for National Parks, gave evidence to the committee in July, and said it was "completely wrong" to use the Yorkshire potash development as justification.
"The proposed nuclear storage facility is completely contrary to the purposes of national parks and we are extremely disappointed that the committee has failed to recognise this," she said.
"Excluding national parks and AONBs as possible locations would support the Government's ambitions for these areas as set out in the 25 year environment plan."
Caroline Lucas, co-leader of the Green Party, said the thought of burying nuclear waste in national parks was "outrageous" and said it was evidence the government should not invest in further nuclear infrastructure.
"The future is in clean, renewable energy like wind and solar," she said.
A BEIS spokesperson said: "We welcome the valuable input of the BEIS Select Committee into this process and its agreement that sufficient safeguards exist for our national parks."
"BEIS is currently considering the recommendations from the committee and will publish a response to these recommendations in due course."
Register for free to continue reading
Registration is a free and easy way to support our truly independent journalism
By registering, you will also enjoy limited access to Premium articles, exclusive newsletters, commenting, and virtual events with our leading journalists
Already have an account? sign in
Join our new commenting forum
Join thought-provoking conversations, follow other Independent readers and see their replies