Number of tigers in the wild rises for first time in over 100 years
There are now thought to be almost 3,900 tigers in the wild according to conservation groups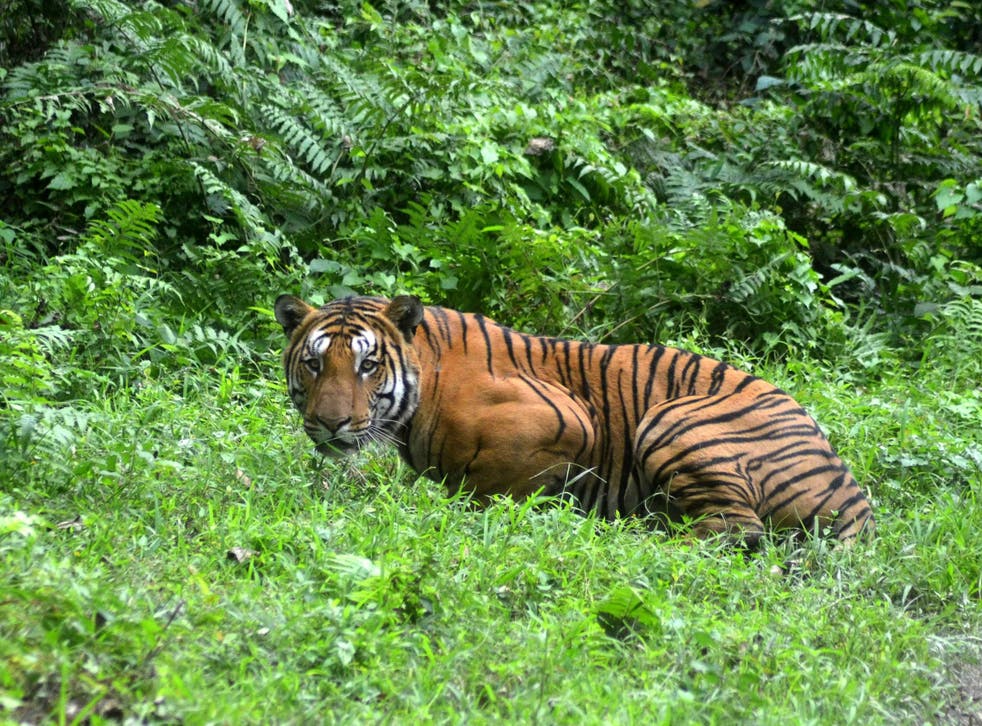 Wild tiger numbers have risen for the first time in more than a century.
It is now thought close to 3,900 are living worldwide, marking a positive increase from the all-time low of 3,200 counted in 2010.
Surveys undertaken by the World Wildlife Fund (WWF) and Global Tiger Forum estimate that there are 2,226 living in India - more than half the global population.
The conservation census, compiled from tiger surveys in countries from Russia to Vietnam, as well as the International Union for Conservation of Nature, pointed to an increase in tiger populations in India, Russia, Nepal and Bhutan, but did not go so far as to say the numbers were actively increasing, or that the animal's conservation was any less of an active concern.
According to WWF, the increase can be attributed to "multiple factors" including greater awareness and enhanced protection schemes. The news may also simply be reflective of improved survey techniques, however, as researchers are able to cover a greater range of areas than before.
The news comes ahead of a major tiger conservation meeting taking place in New Delhi this week, where ministers from 13 different countries are due to meet to discuss conservation targets. The meeting is the latest step in the Global Tiger Initiative, a process that began in 2010 when governments agreed to aim towards doubling wild tiger numbers by the year 2022.
"For the first time after decades of constant decline, tiger numbers are on the rise," said Marco Lambertini, Director General of WWF International. "This offers us great hope and shows that we can save species and their habitats while governments, local communities and conservationists work together."
While countries such as India and Nepal celebrated a rise in numbers, some south-east Asian countries are said to be falling behind in terms of conservation measures, and many are not yet able to conduct a tiger census of their own accord.
The number of tigers in Cambodia was surveyed to be zero, despite once being a thriving ecosystem for the predators. China reported to have surveyed around seven tigers, Laos two and Vietnam had fewer than five.
At the beginning of the twentieth century there were thought to be more than 100,000 tigers living in the wild, but due to the constant threat of poaching and the destruction of natural habitats, they are now considered an endangered species.
"The global decline has been halted but there is still no safe place for tigers," said Michael Baltzer, lead of the WWF's initiative to double the global wild tiger population.
"Southeast Asia, in particular, is at imminent risk of losing its tigers if these governments do not take action immediately."
Join our new commenting forum
Join thought-provoking conversations, follow other Independent readers and see their replies