Officials 'banned' from using 'climate change' and 'global warming' in flood-prone Florida
The ban was reportedly implemented even though Florida has some of the worst floods in the US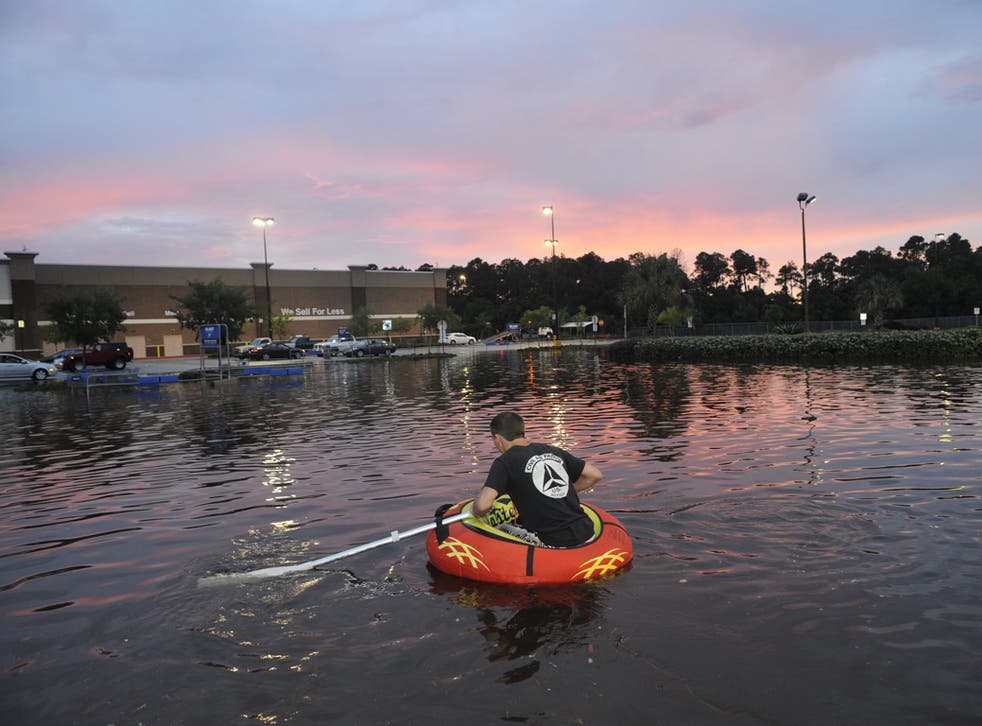 Florida state environmental officials claim that they are banned from using the terms "climate change" and "global warming".
The employees have also been ordered not use the word "sustainability" in official documents and communications by their seniors at the Department of Environmental Protection, according to the Florida Center for Investigative Reporting.
The unwritten policy – in a state that experiences some of the worst effects of climate change in the US – has potentially affected around 3,200 employees with a $1.4 billion budget to safeguard natural resources and enforce environmental laws.
In pictures: Climate Change Protests Around the World

Show all 6
Miami is named as one of the most vulnerable cities in the country and the fourth largest population in the world at danger of extreme weather conditions caused by rising sea levels. Heavy destructive floods are likely to escalate and continue over at least the coming decades, according to University of Miami.
"We were told not to use the terms 'climate change,' 'global warming' or 'sustainability,'" said Christopher Byrd to the FCIP, formerly a lawyer for the DEP's Office of General Counsel in Tallahassee. "That message was communicated to me and my colleagues by our superiors in the Office of General Counsel."
Another former employee, Kristina Trotta, said her supervisor said during a staff meeting last year not to use the terms as they were "not allowed to discuss anything that was not a true fact."
Last year, the worst flooding the state has seen in decades – more than two feet of water in 26 hours – ruined homes and caused the death of at least one man in Florida, who drowned after his car got stuck in rising water, as reported by CBS News.
Byrd, who worked with the government body from 2008 to 2013, added: "It's an indication that the political leadership in the state of Florida is not willing to address these issues and face the music when it comes to the challenges that climate change present."
Register for free to continue reading
Registration is a free and easy way to support our truly independent journalism
By registering, you will also enjoy limited access to Premium articles, exclusive newsletters, commenting, and virtual events with our leading journalists
Already have an account? sign in
Register for free to continue reading
Registration is a free and easy way to support our truly independent journalism
By registering, you will also enjoy limited access to Premium articles, exclusive newsletters, commenting, and virtual events with our leading journalists
Already have an account? sign in
Join our new commenting forum
Join thought-provoking conversations, follow other Independent readers and see their replies