End to onshore wind farm subsidies will push up bills and put thousands of jobs at risk, say experts
The move will push up bills, put thousands of jobs at risk and hit Scotland particularly hard, according to experts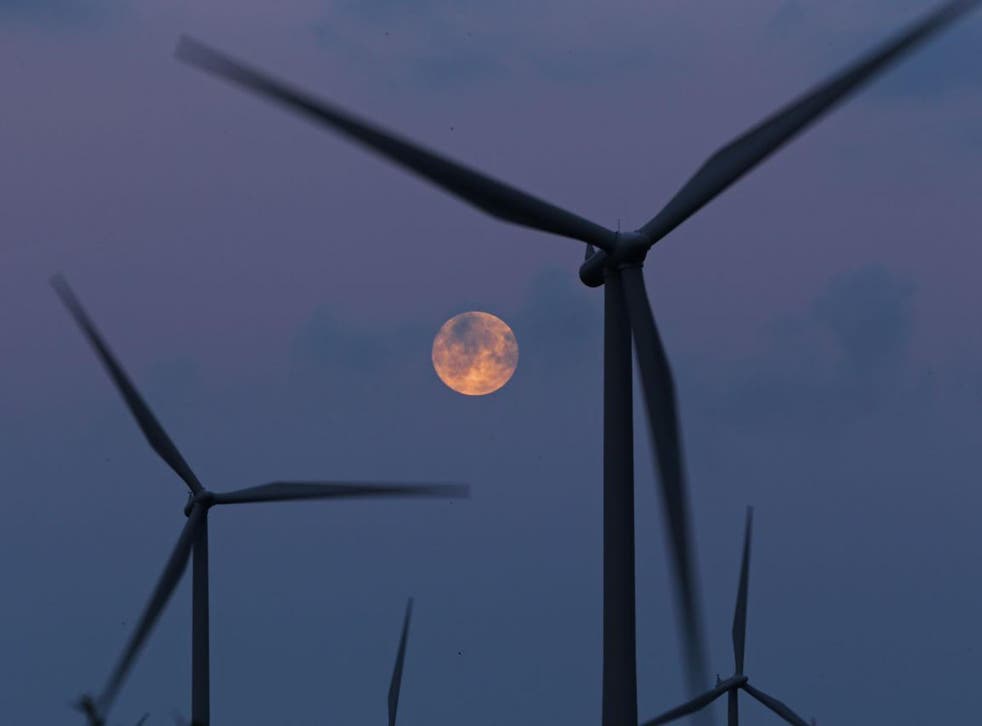 The Government has been accused of jeopardising the green energy revolution after announcing an end to subsidies for onshore wind power – a move that will push up bills, put thousands of jobs at risk and hit Scotland particularly hard, according to experts.
The Energy Secretary, Amber Rudd, caused outrage among environmental campaigners and businesses when she brought forward the end of the onshore subsidy scheme by a year to 31 March 2016.
Critics said the move made the UK even less likely to hit its 2020 targets for renewable energy production and further weakened businesses' fragile confidence in the industry.
The announcement casts doubts on the 1,000 wind farm projects – representing 2,857 turbines – for which planning permission is being sought.
It also calls into question the 2,844 turbines that have been granted planning consent but not yet been built – although Ms Rudd says the Government "is minded" to offer such projects a grace period to ensure they qualify for the subsidy.
Nearly three-quarters of UK onshore wind projects in the planning system are in Scotland, including a proposal by big-six operator SSE to build a 39-turbine farm just south of Strathy village and E.On's 26-turbine Loch Urr project near the village of Moniaive in Dumfries and Galloway.
The Scottish Energy Minister, Fergus Ewing, threatened to apply for a judicial review to block the move to end subsidies – which he said could cost Scotland £3bn in lost investment. Scotland's First Minister, Nicola Sturgeon, said: "[This decision] is wrong-headed, it is perverse and it is downright outrageous."
Katja Hall, deputy director-general of the Confederation of British Industry, said fears of further unexpected changes to energy policy would make it harder to attract investment.
And Maria McCaffery, chief executive of green energy industry association RenewableUK, said: "This Government is quite prepared to pull the rug from under the feet of investors even when this country desperately needs to clean up the way we generate electricity at the lowest possible cost – which is onshore wind. People's fuel bills will increase directly as a result of this Government's actions."
Ms Rudd said she was committed to cutting carbon emissions. "We have a long-term plan to keep the lights on and our homes warm, power the economy with cleaner energy and keep bills as low as possible for hard-working families."
Join our new commenting forum
Join thought-provoking conversations, follow other Independent readers and see their replies