Organic food is healthier and safer, four-year EU investigation shows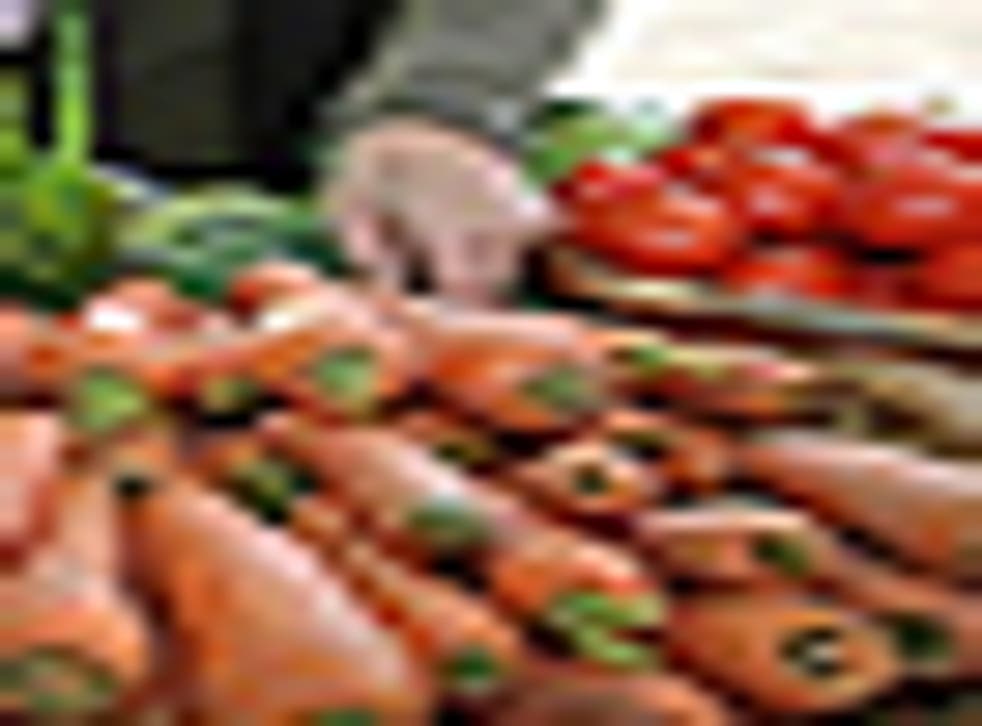 A £12m EU-funded investigation into the difference between organic and ordinary farming has shown that organic foods have far more nutritional value.
Up to 40 per cent more antioxidants, which scientists believe can cut the risk of heart disease and cancer, could be found in organic fruit and vegetables than in those conventionally farmed.
In the four-year Quality Low Input Food project, the biggest of its kind to date, a farm in north-east England grew conventional produce alongside organic varieties. Cattle were also farmed on the 725-acre plot, where it has been discovered that organic milk contains 60 per cent more antioxidants and desirable fatty acids than ordinary milk.
Professor Carlo Leifert, co-ordinator of the study said: "We have shown there are more of certain nutritionally desirable compounds and less of the baddies in organic foods, or improved amounts of the fatty acids you want and less of those you don't want".
The study, whose overall findings will be published next year, is the first systematic comparison of farming techniques. Led by Newcastle University, 33 academic centres across Europe are analysing the information.
For the past seven years the organic food lobby has been trying unsuccessfully to persuade the Food Standards Agency (FSA) to acknowledge the benefits of organic food. The FSA says the "balance of current scientific evidence" does not support the view that organic food is safer or healthier.
The Soil Association, the UK's leading campaigning and certifying organisation on organic farming, said: "It is time the FSA caught up with the available science and adjusted its statements to reflect that science."
The FSA said: "We will be getting a consultancy to carry out a systematic review of the evidence, which will include this latest study."
The report's key findings
* Organic milk contains higher amounts of vitamin E, according to the EU study. The antioxidant contributes to a healthy circulatory system
* Potatoes, kiwi fruit and carrots were among the organic produce found to be higher in vitamin C than their chemically-farmed counterparts. The vitamin has been credited with boosting the immune system and helping to keep cancer and heart disease at bay
* Higher levels of minerals and antioxidants were found in organically- farmed lettuce, spinach and cabbage
Join our new commenting forum
Join thought-provoking conversations, follow other Independent readers and see their replies