Otter family attack two teenage boys swimming in California lake
The two boys had to be taken to hospital for rabies shots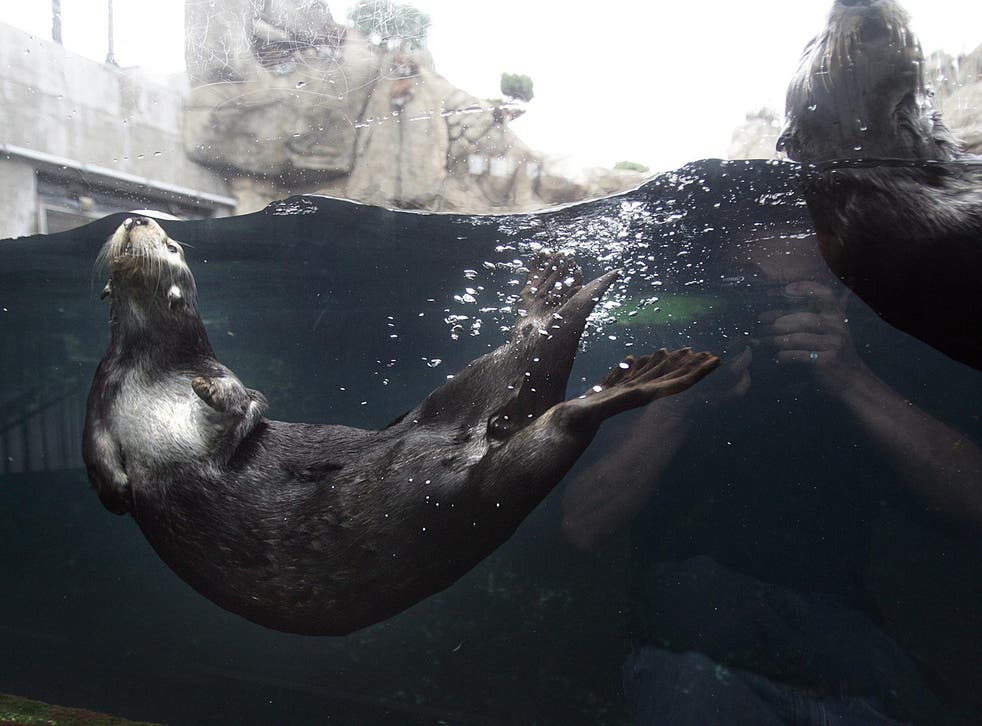 A family of otters attacked two teenage boys who were swimming in Shasta Lake, California, on Sunday morning.
Chris Whitney, 13, and Jacob Savage, 14, had been jumping off rocks into the reservoir when between three and five animals attacked them, chasing them down a narrow arm of the lake as they swam for the shore.
The friends had injuries on their necks, legs, and feet, Chris' father Ryan Whitney told local media. They had to be taken to hospital for rabies shots.
"I noticed blood all over their legs and their feet. They sat down and they were crying in pain," Mr Whitney said.
Chris told a local news channel the otters "just kept getting at our legs and our feet.
"There was one that kept attacking us no matter what we did. I just remember looking back at it and seeing it's teeth," he said.
"Every time it would go under I knew it was about to attack and it was just so terrible, it's just the scariest thing in my life I've ever been through," he continued.
Otters rarely attack humans, but can sometimes be territorial, especially when they are protecting their babies.
In 2013 a woman from Montana claimed she needed eight stitches to her head after being attacked by an otter while tubing on the Madison river.
An eight year old boy and his grandmother were also attacked by a four-feet long male otter while swimming in a river in Washington State in 2014.
The otter nearly killed the child and seriously injured the old woman when she tried to prise it off him.
"[The otter] had him by the back of his head and it was holding him down," Dean Springer, the boy's great-uncle, told local media. "Just the whole body was wrapped around him."
Both the child and his grandmother were hospitalised and needed extensive medical treatment.
10 Deadliest Animals In The World

Show all 10
Chris and Jacob's injuries were less severe. They were treated by staff at Shasta Regional Medical Center, who Mr Whitney said printed out an 'otter lineup' and asked the boys which one was the culprit.
Since appearing on local TV, the boys have been offering to sign "ottergraphs" for their friends.
Join our new commenting forum
Join thought-provoking conversations, follow other Independent readers and see their replies