Over five trillion pieces of plastic are floating in the world's oceans, say scientists
The plastic weighs an estimated 270,000 tons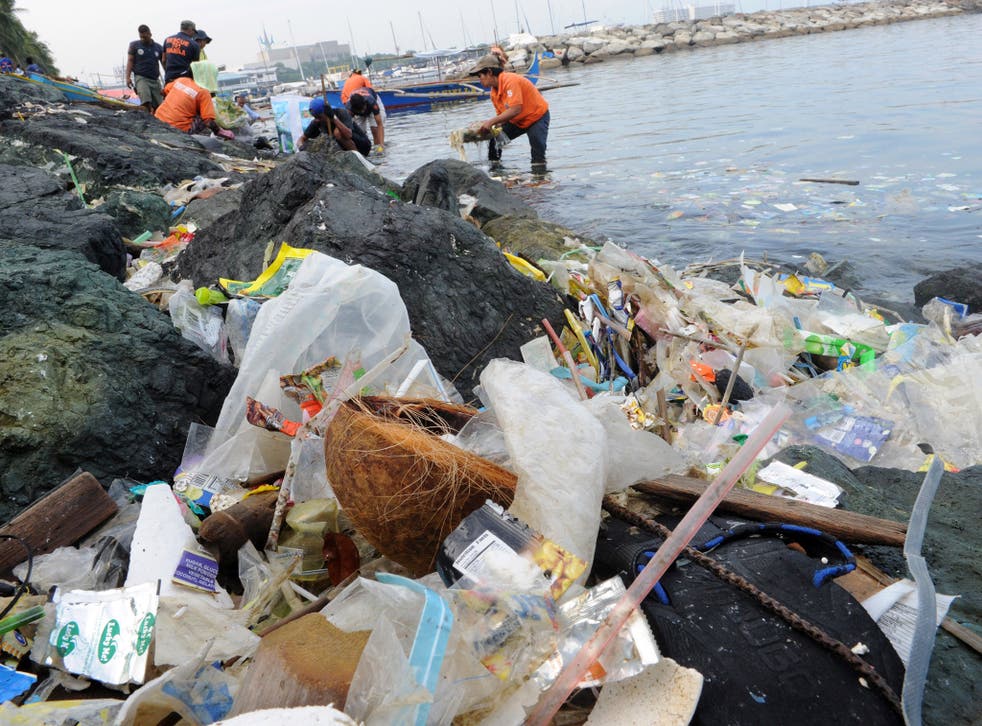 There are an estimated 5.25 trillion pieces of plastic floating in the world's oceans, weighing a total of nearly 270,000 tons, according to a new study.
Plastic has "spread throughout all the world's oceans" with as much in the southern hemisphere as the northern, the researchers said, adding that this was surprising as more of it originates in the north.
In an article for the Plos One journal, they said the figures were "highly conservative" and did not take into account "the potentially massive amount" that is no longer afloat.
Julia Reisser, a researcher with the University of Western Australia, told The Guardian: "We saw turtles that ate plastic bags and fish that ingested fishing lines.
In pictures: Plastic pollution around the world

Show all 10
"But there are also chemical impacts. When plastic gets into the water it acts like a magnet for oily pollutants.
"Bigger fish eat the little fish and then they end up on our plates. It's hard to tell how much pollution is being ingested but certainly plastics are providing some of it."
The article cited trade body Plastics Europe as saying 288 million tons of plastic were produced worldwide in 2012.
"Our estimate of the global weight of plastic pollution on the sea surface, from all size classes combined, is only 0.1 per cent of the world annual production," it said.
"However, we stress that our estimates are highly conservative, and may be considered minimum estimates.
"Our estimates of macroplastic are based on a limited inventory of ocean observations … they also do not account for the potentially massive amount of plastic present on shorelines, on the seabed, suspended in the water column, and within organisms."
Join our new commenting forum
Join thought-provoking conversations, follow other Independent readers and see their replies