Overfishing causing fish populations to decline faster than thought, study finds
New assessment shows the world has been taking far more fish out of the ocean over the past half century than admitted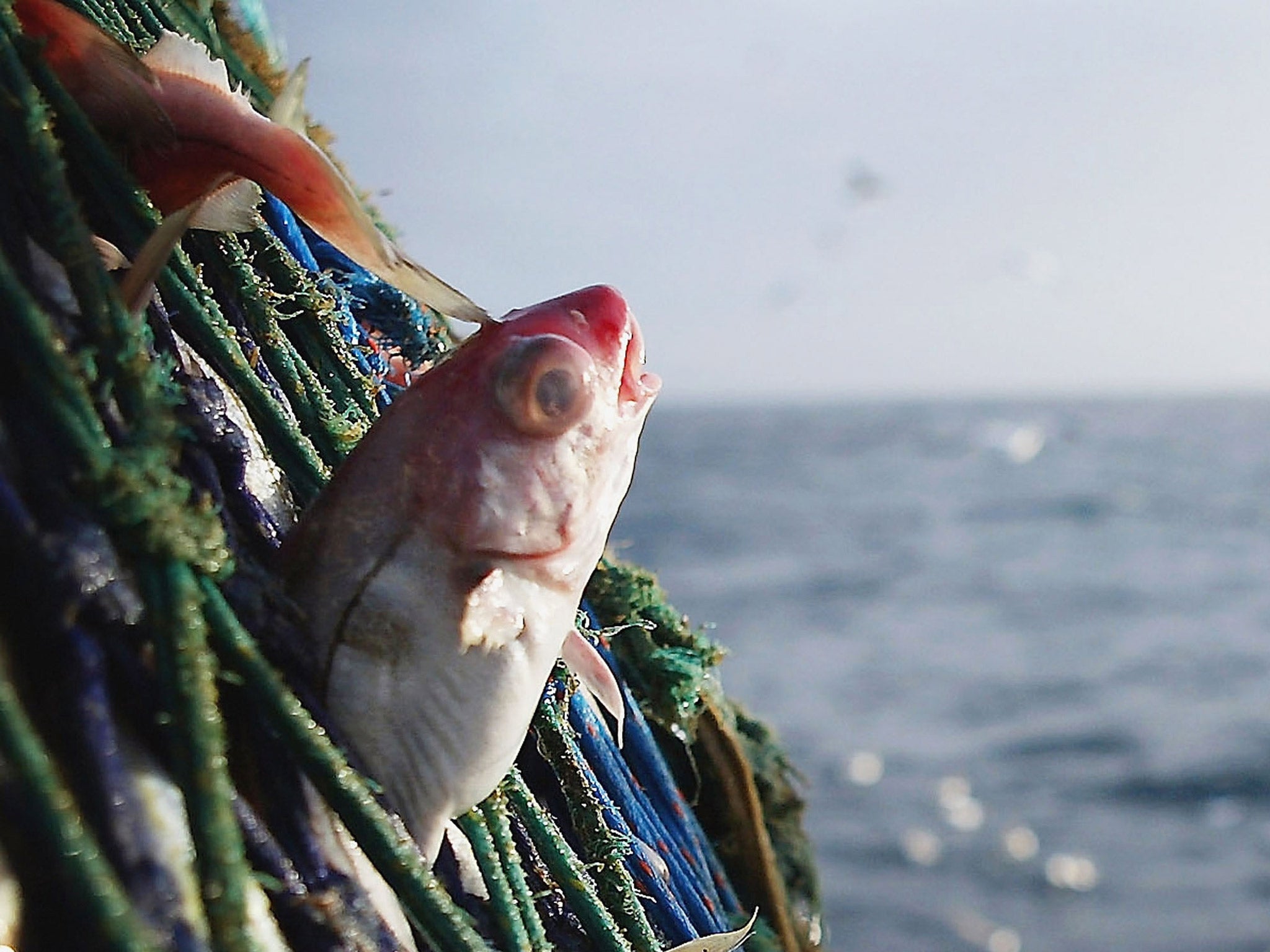 The world has been taking far more fish out of the ocean than admitted in official records over the past half century, suggesting there are more fish in the sea than once supposed but that they are declining faster than thought, a study has found.
A new assessment of the amount of fish caught by everything from a small, one-man boat to an industrial factory ship has found that the total global fisheries catch between 1950 and 2010 has been underestimated by more than 50 per cent – which also indicates a steeper decline in fish than previously estimated.
The study found that global fish catches peaked at 130 million tonnes in 1996 and have declined by around 1.2 million tonnes per year since then as a result of overfishing exhausting the supply.
In contrast, the official figures compiled by the UN's Food and Agriculture Organisation state that the peak in 1996 was 86 million tonnes and has since then been declining by a relatively modest rate of about 0.38 million tonnes per year.
Daniel Pauly of the University of British Columbia in Vancouver, Canada, said that the mismatch between the study's finding and the FAO's published reports on fish catches is due to illegal and small-scale fishing not being taken into account by countries when they submit their fisheries statistics.
"The result of this is a systematic underestimation of the catch. The catch of the world is higher than reported, which would seem to be a good thing but it also reveals that the catch is declining faster," Dr Pauly said.
Dead fish float into Rio bay
"Our results indicate that the decline is very strong and not due to countries fishing less but fishing more and exhausting the supply. We infer that the decline is due to aggressive fishing," he said.
The study, published in the journal Nature Communications, analysed the fisheries of more than 200 countries and territories. It found that more than 32 million tonnes of caught fish goes unreported each year – more than the weight of the entire US population of 320 million.
"The world is withdrawing from a joint bank account of fish without knowing what has been withdrawn or the remaining balance. Better estimating the amount we're taking out can help to ensure there is enough fish to sustain us in the future," Dr Pauly said.
The study was carried out in collaboration with his university colleague Dirk Zeller and about 100 other researchers from around the world who analysed fisheries data.
Join our commenting forum
Join thought-provoking conversations, follow other Independent readers and see their replies