Owen Paterson echoes David Cameron's claim that fracking boom can bring down energy bills
Respected economist dismissed similar comment by PM as 'baseless economics'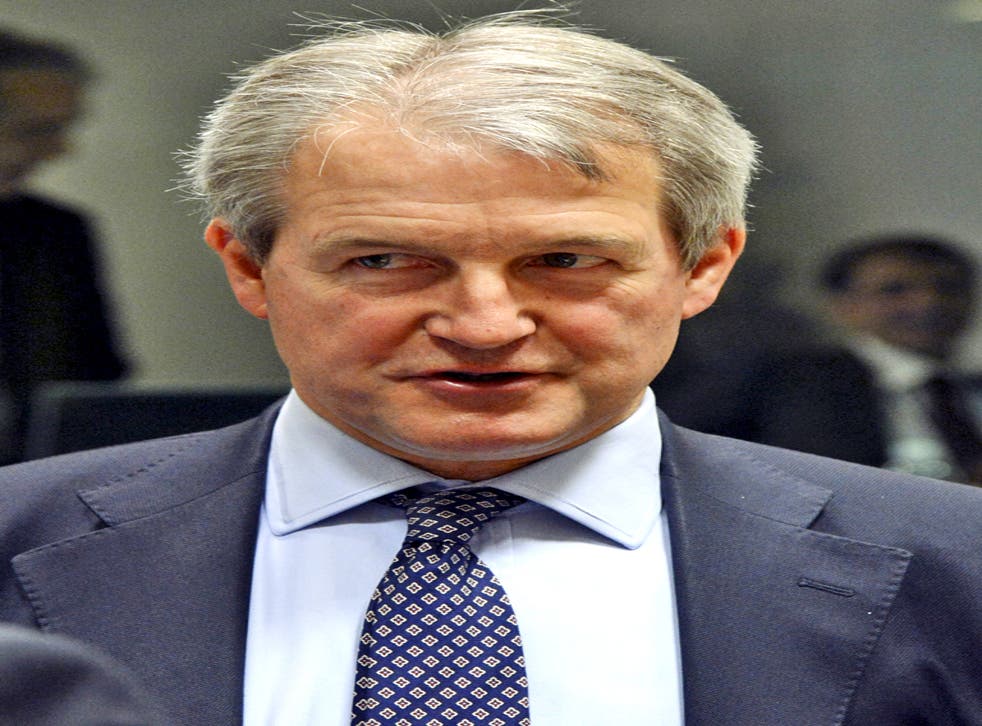 Owen Paterson, the Environment Secretary, has held out the prospect that a fracking boom in the UK would lower energy prices – just a day after leading climate change economist Lord Stern dismissed a similar claim by David Cameron as "baseless".
Mr Paterson used a speech to the Local Government Association Conference in Warwick to champion the cause of fracking, a practice which releases oil and gas from shale by blasting sand, water and chemicals into the rock that has been linked with environmental hazards such as earth quakes and water pollution.
Mr Pattern accused opponents of fracking on environmental grounds of "scaremongering" saying that their fears had been "massively, massively exaggerated" and said people needed to "wake up" to the opportunities provided by onshore oil and gas.
Echoing comments by the Prime Minister, Mr Paterson then pointed to the experience in the US – where a shale gas boom has driven down prices – as evidence that the pattern should be replicated in the UK.
"We have got to look at the example of the United States, where the absolutely spectacular reduction in energy (prices) has brought back whole industries which are now no longer competitive in China," said the Secretary of State for Environment, Food and Rural Affairs.
His comments come a day after Lord Stern, author of the hugely influential Stern review on the financial implications of climate change, said he was puzzled by Mr Cameron's recent claims that fracking can bring down energy bills, arguing that there was no economic basis for them.
The US fracking boom has driven down energy bills in that country because it is essentially an isolated market, which has meant increases in supply have pushed down prices because producers have had limited scope to export to a higher bidder. By contrast, the UK is plugged into an integrated European market through a series of giant interconnectors, meaning that even a huge increase in domestic gas production would be unlikely to dent the prevailing price on the continent.
Join our new commenting forum
Join thought-provoking conversations, follow other Independent readers and see their replies