Paris climate agreement has 'failed' poor countries, report says
'If global cooperation on climate change is to be inclusive, durable and fair, it must leave no one behind'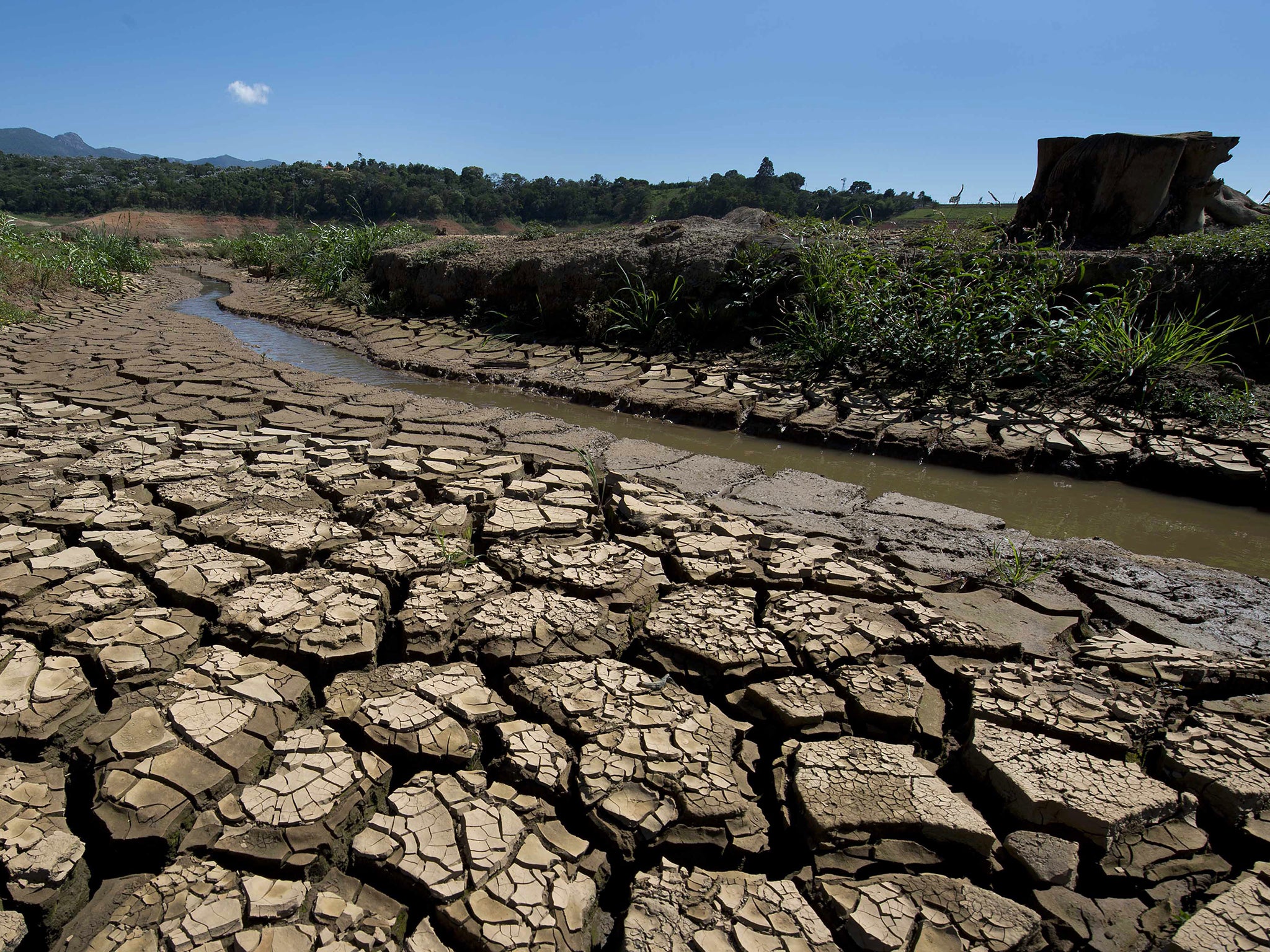 The international climate deal agreed in Paris has "failed to include meaningful mechanisms" to guarantee financial support for poorer countries adapting to global warming, according to a report by Oxfam.
In the study, Unfinished Business, the aid charity claims the high cost of climate adaptation measures, such as creating flood defenses and drought-resistant crops, means smaller-scale farmers across the world are "being left on their own".
The 2015 Paris Climate Conference (COP21), held last December, was at the time heralded by some as an "historic" agreement. But Oxfam has criticised the West for failing to commit to any concrete investment targets.
The report, released as UN officials recommence climate negotiations in the German city of Bonn, states: "If global cooperation on climate change is to be inclusive, durable and fair, it must leave no one behind – particularly not those who are most vulnerable to its impacts and least able to cope."
Oxfam estimates that just 16 per cent of the $100 billion a year pledged by rich nations in 2009 to help poorer countries adapt to climate change and cut carbon emissions has been paid. It has called on countries to target 35 per cent by 2020, and 50 per cent by 2025, via grants and other forms of financing in order to avoid the burden of "heavy repayments".
The cost for developing countries to adapt to climate change could go as high as $500 billion a year by 2050 – four to five times larger than previous estimates, according to a report released last week by the UN.
Tracy Carty, Oxfam's policy adviser on climate change, blasted the lack of commitment to developing countries, warning the issue "cannot be kicked down the road" for any longer. She also emphasised the impact of El Niño, a climate cycle in the Pacific Ocean which can influence the weather.
Ms Carty said in a statement: "We have known about the growing gap in adaptation funding for years now, and we were dismayed when the Paris deal failed to fix it.
"We need to see specific commitments in Bonn to increase adaptation finance and for that money to be spent supporting small farmers who are on the front lines of the climate crisis.
"We are already seeing the price of failure; tens of millions of people around the world face hunger and poverty from the droughts and crop failures caused by El Niño."
In an interview with The Independent, Lord Stern, the world's most authoritative climate economist, called on rich countries to do everything they can to help poorer nations weather the storm of global warming – warning that a failure would escalate poverty, migration and conflict.
Lord Stern said: "Equality is a big issue. The rich got rich on high-carbon growth and it's the poor people of the world – whether they be poor people in rich countries or poor people in poor countries – who suffer earliest and most.
Climate change protests around the world
Show all 25
"The defining challenges of this century are overcoming poverty and managing climate change: if we fail on one we fail on the other. Clearly if we fail to manage climate change we create an environment so hostile that development will be undermined – leading to hundreds of millions having to move because their environment has been devastated."
New data released by Nasa revealed that last month was the hottest April ever recorded. It is therefore the sixth month in a row to be more than one per cent above the 1951-1980 average – and 2016 is projected to be the hottest year ever,
The next climate summit, COP22, will be held in Morocco in November.
Join our commenting forum
Join thought-provoking conversations, follow other Independent readers and see their replies