Paris climate change talks 'will provide false dawn in UK's contribution', warns Labour frontbencher
Climate change spokeswoman Lisa Nandy believes deal will be achieved, but Britain's policies are going in wrong direction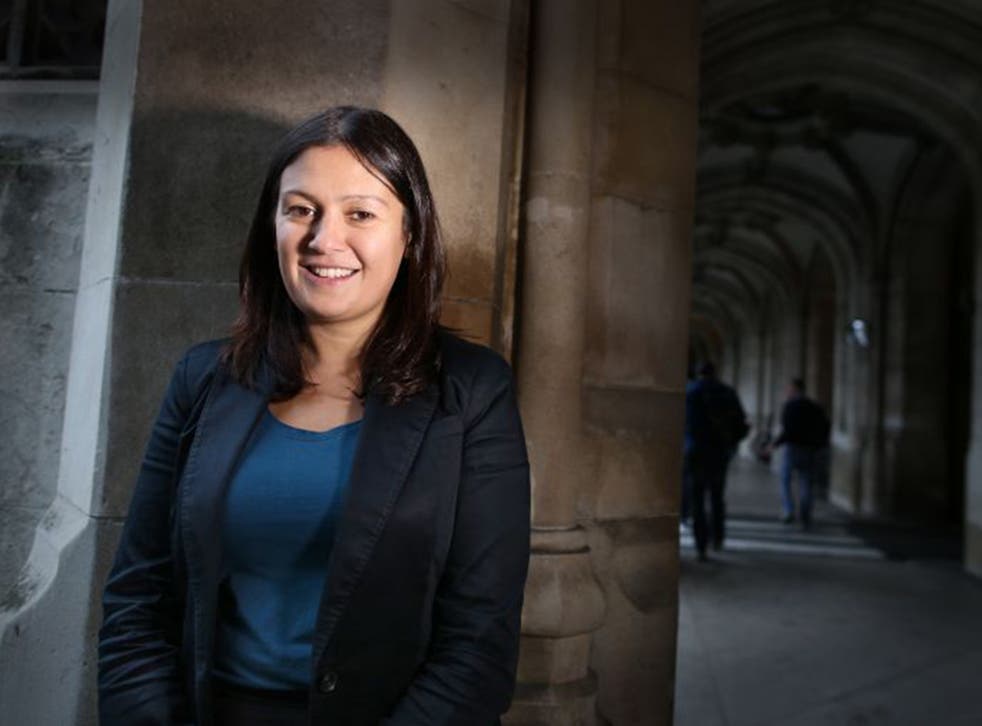 A week before the long awaited talks on climate change, a Labour frontbencher has expressed concerns that the Paris conference will provide a false dawn in Britain's contribution to combating global warming. Lisa Nandy, the shadow Secretary of State for Energy and Climate Change, told The Independent on Sunday: "I think David Cameron will be very conscious that he has to stand on the world stage and say the right things, but I'm really worried about what will happen after Paris." She said she believed a deal will be achieved, but that domestically the British government's policies are going in the wrong direction.
She cited the Department for Energy and Climate Change Secretary Amber Rudd's "reset" speech last week, which affirmed a commitment to closing coal-fired power stations, but also to cutting subsidies to onshore wind power. "I think Amber Rudd is a sincere person and is committed to this area, but it's pretty clear she is not winning. This is Treasury-driven. It doesn't make sense to rule out cheaper forms of renewables, by pushing for offshore wind but not onshore wind. It is pandering to Tory backbenchers. The language is pretty stark, and this looks like an agenda that will only accelerate after Paris. There are huge government subsidies going into energy. They're just not going into the forms that will keep the lights on and get us towards climate safety."
Nandy says there is a false dichotomy in Tory thinking – "they seem to have decided you can't cut energy bills and take on climate change, you either look after the poorest people here or on the other side of the world" – and says the Government should be taking advantage of local initiatives. Citing a number of small-scale projects, some of which have fallen victim to recent cuts, she sees great possibilities in "democratising energy" schemes, as developed in Oldham, Nottingham, Plymouth and Brixton, whether under the auspices of local authorities or entrepreneurs or crowdsourcing, or all of them.
"To many people climate change feels remote, a long way in the future and far away," she says. Taking it on is about involving people, giving them a stake and putting them in control, not by frightening them. She thinks the Tories are missing a trick here, and compounding the shortcoming by chopping and changing, introducing uncertainty and discouraging investment. She also has some innovative ideas for green taxes which would lighten the load on Britain's poorest and share the costs of harnessing green energy with later generations.
Nandy, 36 and MP for Wigan since 2010, is one of the most highly regarded of the new guard, touted as a possible party leader of the future. She had her first child, Otis, a week before the election, and was back out canvassing a couple of days before polling day. Her mother was a Granada TV producer and her father was a Marxist political scientist (specialising in race relations), with whose work, you suspect, Jeremy Corbyn must be familiar. She graduated in politics from Newcastle University and Birkbeck College London before working at Centrepoint and then the Children's Society, while also a councillor in west London.
Although she backed Andy Burnham for the leadership, she certainly speaks the language of Corbynism. In our conversation, words such as "debate ... exciting ... communities … co-operation … go into the chamber and listen … deliberation … politics is changing ... have that conversation ... sustainable ... different way of doing things ... open discussion … politics as a collective enterprise ... involve people in decisions" crop up frequently. But she defies labelling.
There is a determination to "understand people's concerns", which is gently challenging code for taking on board Labour's failure to win confidence on what she elides into a single term: "economymigrationwelfare". The risk of the new politics, manifested in Corbyn's election, is that "we turn inwards and conduct our conversation just with ourselves" (in the party) on those "really important issues".
"We have to face up to the difficult truth that we are far apart from the electorate, and we haven't had that conversation with the electorate for some considerable time."
She insists that those on benefits should not be better off than those who are working; she went against her leader's previous position in ruling out energy sector nationalisation, berates the Tories for their wastefulness in supporting the Hinkley C plan (though endorsing nuclear power), takes a non-ideological position on fracking if backed locally (but demands a return of the environmental safeguards that the Tories ditched after the election), says electoral reform should "not be off the table" and talks sunnily, almost Liberal-Democratically, about cross-party co-operation "where we agree".
UK news in pictures

Show all 50
She has denied having any interest in being leader, and talks warmly of her relationship with Corbyn, "who really does see politics as a collective enterprise". Politics has changed, and a great many people, including much of the media and the Tory party, haven't got used to it. Clearly there is optimism and change in the way politics is conducted, but are there not also basic issues of competence, perhaps born of unworldliness? Did she not wince when Corbyn handed a hostage to the media by being ambivalent on shooting a terrorist about to kill civilians? She skilfully ducks the question, citing a clash between candid answers and old-fashioned media reporting. On the renewal of Trident she has an open mind, and looks forward to the party's deliberations, but struggles convincingly to surmount the idea that if you have a nuclear deterrent, it is worthless unless, in extremis, you are prepared to use it.
On Syria, too, she wants to look at what's on offer and weigh up the arguments. Will the party allow a free vote, if Cameron comes up with a plan? "We haven't decided." That, it seems, will be a collective decision. As with many aspects of the Corbyn leadership, all in good time.
Join our new commenting forum
Join thought-provoking conversations, follow other Independent readers and see their replies