Scottish tidal power station breaks world record for electricity generation
'We expect to continue to break records throughout the rest of the year'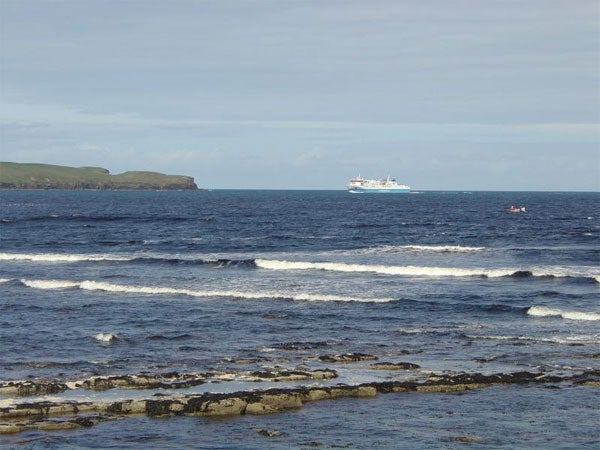 A tidal power station in the Pentland Firth between mainland Scotland and Orkney has broken the world record for electricity generation, the company behind it has announced.
The tidal flows between the Atlantic and the North Sea could potentially power nearly half of Scotland's entire electricity needs, according to a study by engineers from Oxford and Edinburgh universities.
However the exploitation of this extraordinary power source has only just begun.
In an update on the progress of the MeyGen project, by Atlantis Resources, the company said it had generated 700 megawatt-hours of electricity in August, a world record amount.
David Taaffe, the project delivery director, said in a statement: "The production performance from the installed turbines on the MeyGen project has been very good.
"August proved to be a world record month, providing enough energy to power 2,000 Scottish homes from just two turbines. "
And he said the performance of the station was likely to improve.
"We expect to continue to break records throughout the rest of the year generating both predictable power and revenue," he said.
In 2014, engineers calculated that about 1.9 gigawatts of electricity could be harnessed by tidal power plants in the Pentland Firth, equivalent to about 43 per cent of the total used in Scotland. Previous estimates had varied between one and 18 gigawatts.
Dr Sam Gardner, acting director of WWF Scotland, said: "News of this world record for monthly production is a really exciting moment. This is a sign that Scotland is really making progress in harnessing the power of our seas and that we're on our way to securing a low-carbon future.
"By supporting projects like this one, which provide clean, predictable, homegrown power, the Scottish Government can help fight climate change, strengthen our energy security and drive further job creation in sustainable industries."
Join our commenting forum
Join thought-provoking conversations, follow other Independent readers and see their replies