People who live near fracking sites suffer higher rates of heart conditions and neurological illnesses, says research
Although the US study was unable to determine a specific reason, it suggests there may be a link between drilling and ill health, scientists said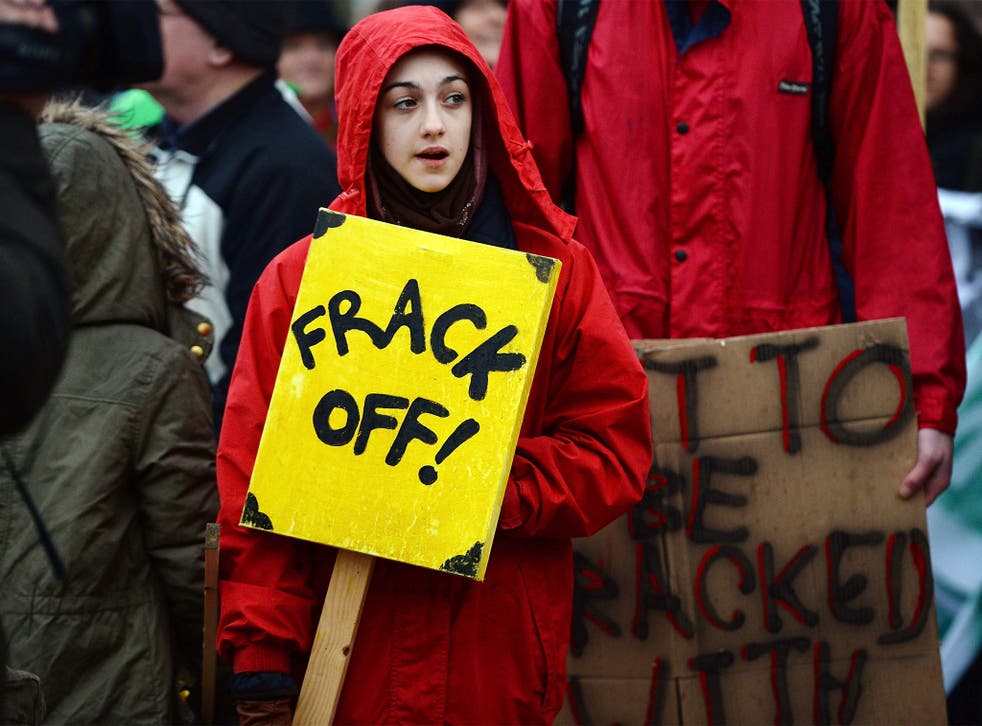 People who live in fracking zones appear to suffer a higher rate of heart conditions and neurological illnesses, according to new research.
Although the US study was unable to determine a specific reason, it suggests there may be a link between drilling and ill health, scientists said.
Residents in high-density areas of fracking made 27 per cent more hospital visits for treatment for heart conditions than those from locations where no fracking took place, according to a new study of drilling in Pennsylvania between 2007 and 2011.
"This study captured the collective response of residents to hydraulic fracturing in zip codes within counties with higher well densities," said Reynold Panettieri, professor of medicine at Penn University.
"At this point, we suspect that residents are exposed to many toxicants, noise and social stressors due to hydraulic fracturing near their homes and this may add to the increased number of hospitalisations."
The findings revealed that cardiology and neurological in-patient prevalence rates were significantly higher in areas closer to active wells. Hospitalisations for skin conditions, cancer and urological problems also increased with proximity to wells.
Prof Panettieri cautioned that the study did not prove that fracking actually caused the health problems and said more research was needed to determine exactly what effect any pollution associated with the technique may be contributing to heart conditions or neurological illnesses.
But the significant increase in hospital visits observed relatively quickly after fracking began in an area "suggests that healthcare costs of hydraulic fracturing must be factored into the economic benefits of unconventional gas and drilling", said the report, which is published in the journal PLOS One and also involved Columbia University in New York.
The highly controversial technique of fracking, that releases oil or gas from shale by blasting a mixture of water, chemicals and sand into rock, is yet to be employed in the UK on a commercial scale. It is widespread in the US, however, where it has frequently been linked to groundwater and air pollution.
Yet a series of reports in the UK have concluded that the problems arising from fracking in the US are down to weak regulations and poor techniques. Advocates say that any fracking in the UK would be done safely, meaning residents will be shielded from the difficulties experienced by locals in the US.
But opponents of fracking – including the Scottish and Welsh Governments – argue that still far too little is known about the effects of the technique, and say more research needs to be done before it is deployed in the UK.
This latest report will be seen as further evidence that more research needs to be conducted before fracking is allowed in the UK – even though it does not get to the bottom of the causes of the health problems.
Register for free to continue reading
Registration is a free and easy way to support our truly independent journalism
By registering, you will also enjoy limited access to Premium articles, exclusive newsletters, commenting, and virtual events with our leading journalists
Already have an account? sign in
Register for free to continue reading
Registration is a free and easy way to support our truly independent journalism
By registering, you will also enjoy limited access to Premium articles, exclusive newsletters, commenting, and virtual events with our leading journalists
Already have an account? sign in
Join our new commenting forum
Join thought-provoking conversations, follow other Independent readers and see their replies