Plans to burn coal under the Firth of Forth in UK's spark environmental uproar
Plans to build UK's first underground coal gasification plant are under fire
Cahal Milmo
Monday 10 November 2014 20:00 Comments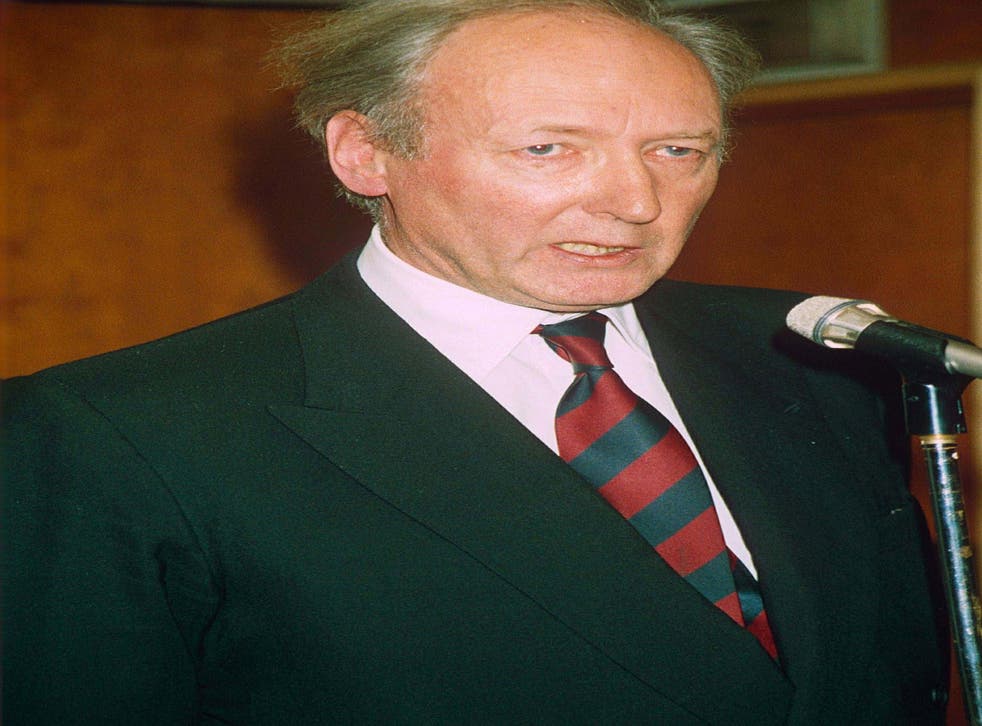 Environmental groups have described plans by an energy firm to extract enough gas to power millions of homes from a massive new coal find off the Scottish coast as "irresponsible".
Cluff Natural Resources said an independent survey had estimated there are up to 335m tonnes of coal beneath the Firth of Forth, which it said could be used to provide cleaner energy and improve Britain's energy security.
The company, whose chairman and chief executive Algy Cluff made his fortune from North Sea oil and mines in Africa, announced that it plans to build the first plant in Britain that would use a controversial process to extract gas from offshore coal.
Environmentalists condemned the proposals, saying that the technique, called underground coal gasification (UCG), which has existed for decades and involves partially combusting the coal in situ, would only increase Britain's reliance on fossil fuels.
Lang Banks, director of WWF Scotland, said: "We need to see Scotland and the rest of the UK move toward an electricity system that is largely free of polluting fossil fuels.
"Plans to 'burn' coal under the Firth of Forth will not deliver that aim and should therefore be a complete non-starter. From a climate change perspective, this scheme is nothing short of irresponsible."
Opponents of UCG argue it poses a significant risk of groundwater pollution and can only be used for energy production in conjunction with carbon capture technology to remove polluting carbon dioxide, which remains unproven.
But Cluff Natural Resources, one of five companies which hold 12 licences to explore for UCG-exploitable coal in locations from the Thames Estuary to Swansea Bay and Newcastle, insisted the technology had the potential to play a significant role in providing Britain's energy needs.
The process of gasification, which has not been previously used offshore in Britain, involves injecting oxygen into a coal seam to convert it at high temperatures into "syngas" - a mixture of combustible gases including methane, hydrogen and carbon monoxide.
Advocates of UCG say the resulting gas produces 20 per cent less CO2 than a coal-fired power station and Cluff said it would be exploring carbon capture technology as part of its proposals for the Firth of Forth.
It said its proposed plant would initially exploit two seams containing 43m tonnes of coal, enough to power 150,000 homes for up to 20 years. The installation, which it said would be placed on an existing industrial land or a brownfield site, could also be used to supply base chemicals such as hydrogen to the chemicals industry without having to meet carbon capture requirements.
In a statement, Algy Cluff, a former Grenadier Guard whose previous ventures include gold mining in West Africa, said: "The emerging UCG industry has a significant role to play in unlocking the UK's most abundant indigenous energy resource which, with the imminent closure of the last deep coal mines, is now otherwise effectively beyond reach."
He added: "We believe that UGC will help provide cleaner energy, diversity of supply and energy security for the UK."
Lawrence Carter, an energy campaigner for Greenpeace UK, said: "The world's leading climate scientists have issued their strongest warning yet about the danger of fossil fuels, yet we're allowing energy companies to pursue ever more harebrained and costly ways of digging up new oil and gas."
Register for free to continue reading
Registration is a free and easy way to support our truly independent journalism
By registering, you will also enjoy limited access to Premium articles, exclusive newsletters, commenting, and virtual events with our leading journalists
Already have an account? sign in
Join our new commenting forum
Join thought-provoking conversations, follow other Independent readers and see their replies