Government considering plastic bottle deposit scheme to increase recycling and reduce litter
'Reverse vending machines' could be introduced to exchange waste products for cash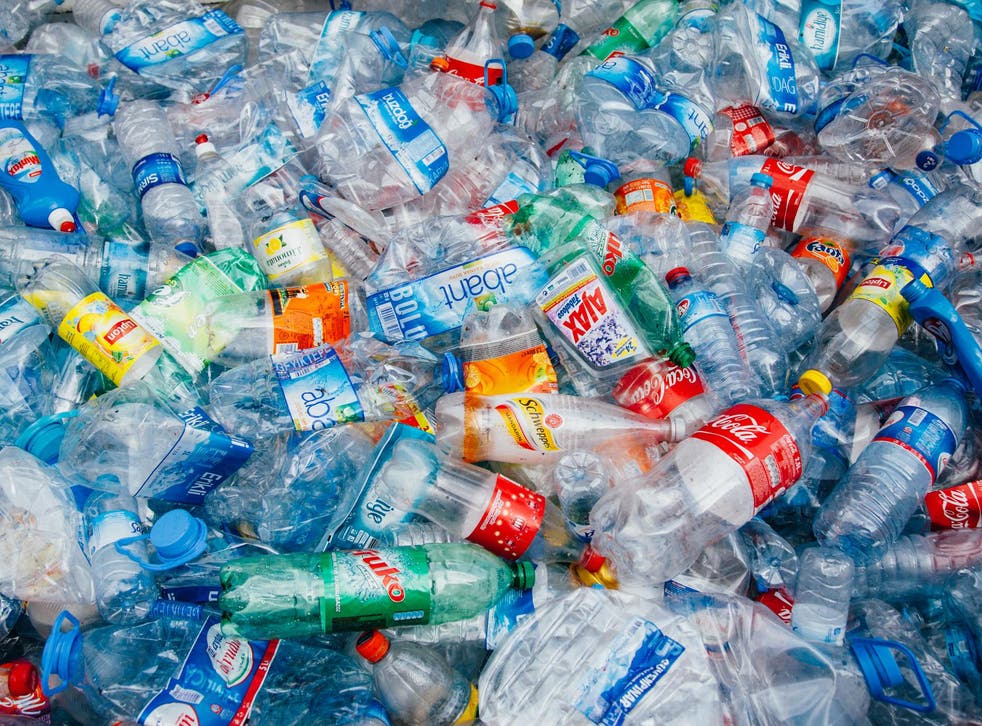 The Government is considering a deposit scheme for plastic bottles, with an announcement expected next week.
Such a scheme would see a small, refundable charge added to products that could be recouped by taking empties to "reverse vending machines".
As well as plastic drinks bottles, this charge could also be applied to glass bottles and aluminium cans.
The Environment Secretary, Michael Gove, commissioned research into introducing a levy on bottles and cans as a means to cut waste, increase recycling and reduce litter, according to the Daily Mail.
Ways to reduce your single-use plastic

Show all 6
A Government source said a deposit scheme was being looked at, although nothing has been decided.
It comes as the World Wildlife Fund (WWF) warned the amount of plastic waste the UK produces is set to rise by a fifth by the end of the next decade – with a 9 per cent rise in drinks bottles.
Another report for the Government predicted the amount of plastic in the world's oceans would treble within a decade unless action is taken.
These findings led campaigners to call for action on plastic waste, not just from individuals but from businesses and the Government.
Tanya Steele, chief executive of WWF, said there was a need for "incentives to help people and businesses make the right choices to reduce, reuse and recycle".
According to the Mail, a leaked report says a deposit scheme would increase collection rates for plastic bottles from around 60 per cent to more than 85 per cent.
Plastic waste across the world: in pictures

Show all 15
It could also reduce littering from bottles and cans by at least 70 per cent, the report says.
Experts say the deposit would have to be at least 15p for it to encourage consumers to return their empties.
The US and Norway are among the countries to have deposit schemes in place already for drinks bottles and cans.
In some nations where these measures are underway, recycling rates of plastic bottles are over 90 per cent.
In a report calling for the introduction of a nationwide bottle deposit charge last year, the Environmental Audit Committee said the UK's recycling rate for plastic bottles had stalled in recent years.
News that the Government was considering the introduction of a deposit return scheme was welcomed by environmental organisations.
"Michael Gove has a golden opportunity to introduce an effective deposit return system to help reduce the amount of plastic ending up in our environment," said Elena Polisano, oceans campaigner at Greenpeace UK.
"But for deposit return schemes to work well, it can't be a token effort.
"It must include all plastic bottles, glass bottles and drinks cans, and be rolled out in shops all across the UK. The public want it, businesses are keen, and it's already happening in Scotland, so our Government should be ready to make this happen."
Additional reporting by PA.
Join our new commenting forum
Join thought-provoking conversations, follow other Independent readers and see their replies