All plastic packaging to be recyclable by 2030 as part of new EU strategy
European strategy is stronger than UK's 'lacklustre approach', according to environmental groups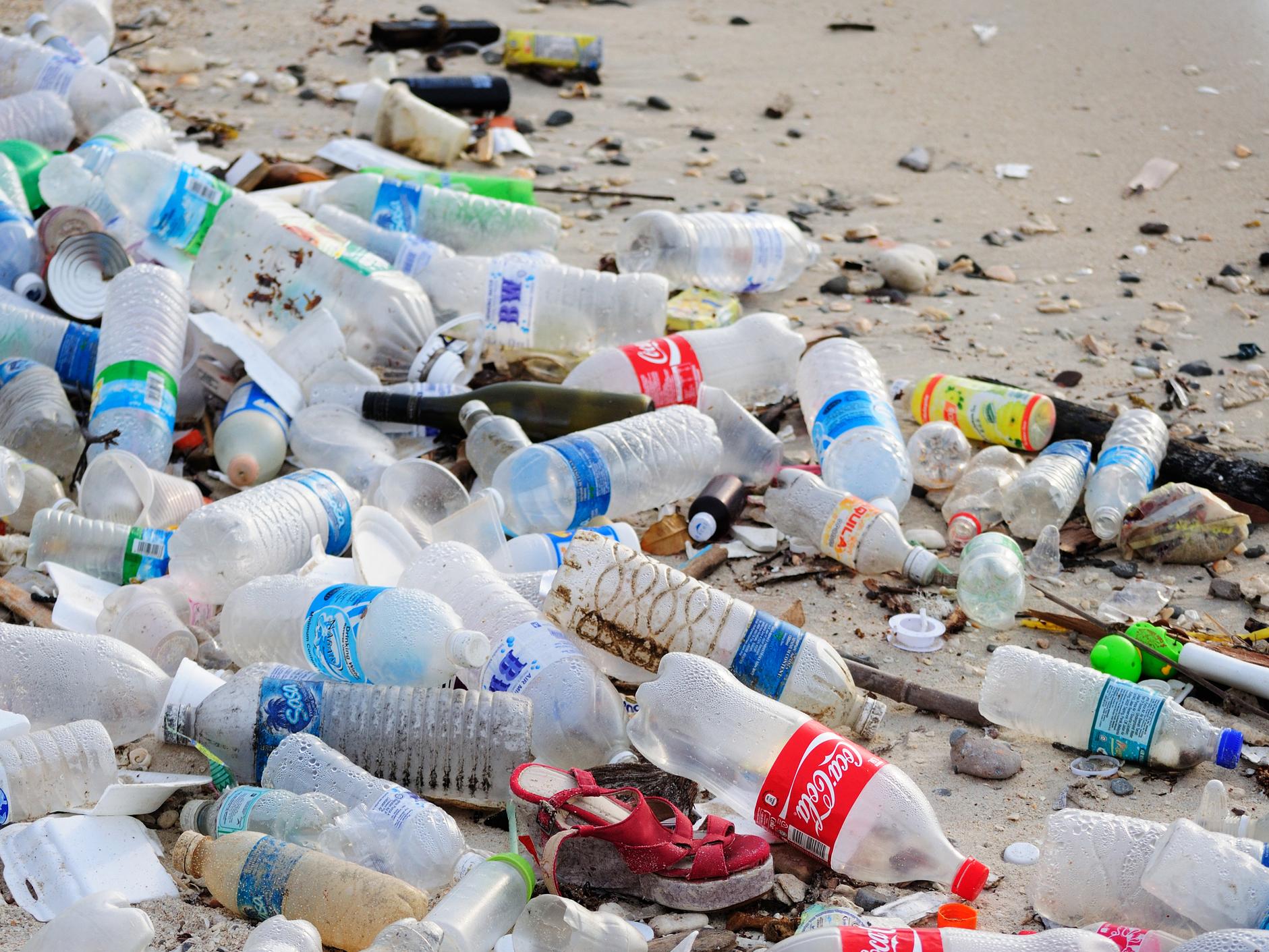 The EU plans to make all plastic packaging across Europe recyclable or reusable by 2030.
The pledge forms part of a wider plastic strategy to tackle the issue of plastic waste.
Other commitments include a reduction in consumption of single-use plastics and restrictions on the use of microplastics, such as microbeads found in some cosmetics.
"If we don't change the way we produce and use plastics, there will be more plastics than fish in our oceans by 2050," said the European Commission's first vice-president, Frans Timmermans, who is responsible for sustainable development.
Latte levy: The plastic problem inside your coffee cup
"We must stop plastics getting into our water, our food and even our bodies."
The solution to this problem is to reduce plastic waste by recycling and reusing more as part of a circular approach to waste management, the strategy states.
As it stands, Europeans produce 25 million tons of plastic waste every year, but less than 30 per cent of this is recycled.
To aid the increase in recycling rates, the European Commission will provide €100m (£89m) to finance the development of "smarter and more recyclable plastics materials".
"This is a great opportunity for European industry to develop global leadership in new technology and materials," said vice-president Jyrki Katainen.
Environmental groups have welcomed the proposals laid out in the new strategy, comparing them to the goals for plastic waste reduction put forward in the UK Government's recent 25-year environment plan.
Environment Secretary Michael Gove has made tackling plastic waste a priority, and recent reports from the Government's environmental audit committee have outlined plans to deal with plastic bottles and disposable coffee cups in the UK.
However, some experts feel the action taken so far has not been firm enough to make a real difference.
"Mr Gove has been speaking passionately about the opportunity for the UK to be a green global leader," said Julian Kirby, plastic and waste campaigner at Friends of the Earth.
"Whatever anyone thinks of Brexit, the stronger commitments made in the European Commission's new plastics strategy make an embarrassing comparison for the UK's target-light, regulation-free, lacklustre approach."
Dr Lyndsey Dodds, head of marine policy at WWF, said while any steps by the EU towards making packaging reusable or recyclable is a welcome step forward, tougher targets are required that involve eradicating single-use plastics entirely by 2025.
"Hot on the heels of the UK Government's announcement to end single-use plastic in the next 25 years, this European Commission target is stronger, but still lacks the ambition we want to see," she said.
The Commission intends to present a proposal on how to deal with single-use plastics later this year.
"Europe has thrown down the low-plastic gauntlet for Mr Gove to show if a post-Brexit UK really will be an environmental leader," said Mr Kirby.
A spokesperson from Defra said the EU's strategy was behind the UK in some regards.
"While it's welcome the EU is now looking at restrictions on microplastics, we have already banned plastic microbeads in personal care products – the first European country to do so," they said.
"Additionally, we don't just want to ensure plastic packaging is recyclable, we want to eliminate avoidable plastic waste altogether.
"Tackling the scourge of plastic is a critical part of our Green Brexit plans."
Join our commenting forum
Join thought-provoking conversations, follow other Independent readers and see their replies