Plastic pollution: Businesses underestimate amount of packaging waste they produce by 50%, report finds
Recycling rate far lower than official figures suggest because of fundamental flaw in way it is worked out, meaning Britain may have missed EU targets for years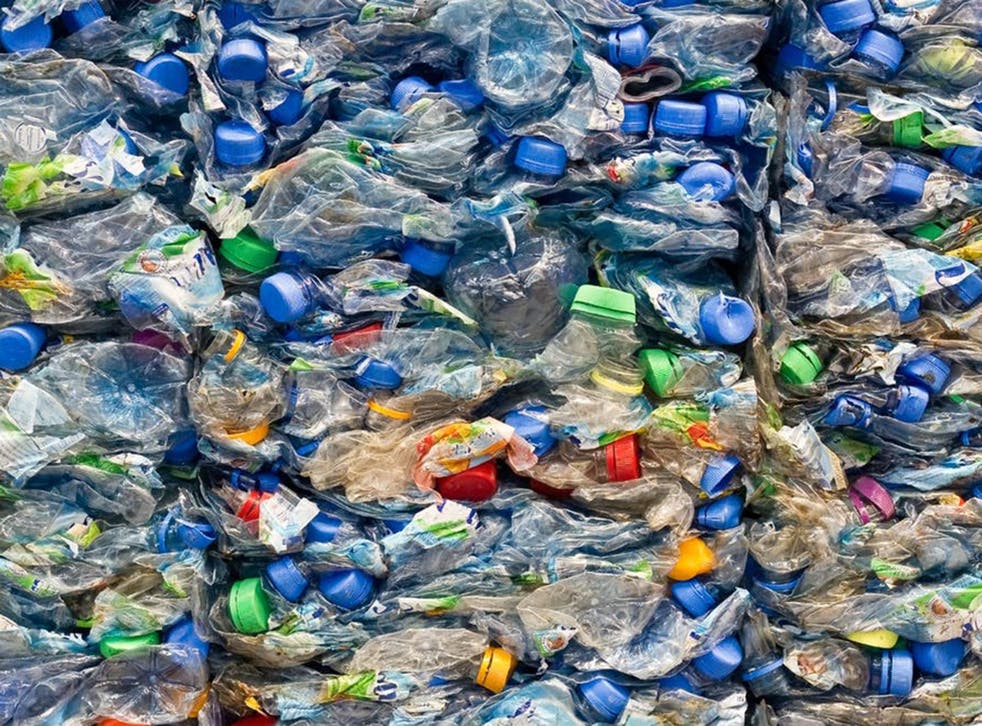 UK businesses are drastically underestimating the amount of plastic packaging waste they produce while paying "barely anything" to deal with the problem, new research claims.
Britain generated 2.26 million tonnes of plastic packaging waste in 2015, according to the latest available Government figures. But the true figure is likely to be more than 50 per cent higher – 3.5 million tonnes – according to sustainability consultancy Eunomia.
It analysed the composition of UK waste and found that the system for calculating recycling rates is "structurally inclined to over-estimate" success.
Official figures state that 39 per cent of plastic packaging produced is recycled but the true figure could be just 23 to 29 per cent because of fundamental flaws in the way waste is measured, according to the report published on Tuesday.
Even the highest rate that the researchers consider plausible would have meant the UK missed its EU plastic packaging recycling targets in every year from 2008 to 2012.
The official estimate of the total amount of plastic packaging is based on a study conducted for the Department for Environment, Food and Rural Affairs by Valpak, the UK's largest recycling compliance scheme.
The key issue is that the quantity reported as recycled often reflects a measurement of waste which includes moisture and other contaminants. The amount that companies say they produce, on the other hand, is reported when it is clean, dry and free from extraneous material and contaminants, according to Eunomia.
This tendency to overestimate the amount recycled is especially prevalent when waste is exported for processing which most of the UK's plastic refuse is, the consultancy added.
UK businesses that are required by law to pay for recycling generally pay into compliance schemes to discharge their legal obligations: the more packaging they produce, the more they pay.
Critics, including MPs on the Commons Environmental Audit Committee, have said that the cost of compliance to businesses is too low and that they should be charged more under a "polluter pays" principle.
Eunomia recommends if companies use unadjusted figures for what is produced – as a measure of the waste generated – then the quantity recycled should reflect only what ends up in the final recycling process.
Blue Planet shows mourning whales whose newborn may have been killed by plastic
Alternatively, if recycling is assessed based on data regarding packaging waste as received, then the figure for packaging generated should be the quantity – including moisture and contaminants – found in the waste stream, not what is placed on the market.
Sian Sutherland, co-founder of campaign group A Plastic Planet, said a new approach to the problem was needed.
"For years the onus has been placed on recycling to solve the plastic crisis we are facing but it simply isn't a viable solution," she said.
"Plastic is down-cycled and will eventually end up in a landfill or in our oceans. If we look at what is recycled compared to what is collected for recycling every European country is way out in terms of their calculations. This is further evidence that we need to turn off the plastic tap."
Join our new commenting forum
Join thought-provoking conversations, follow other Independent readers and see their replies