Recycled plastic could supply nearly three quarters of UK demand
Experts say short-term subsidies and funding to stabilise prices could help develop effective system
Emily Beament
Thursday 14 June 2018 00:00 Comments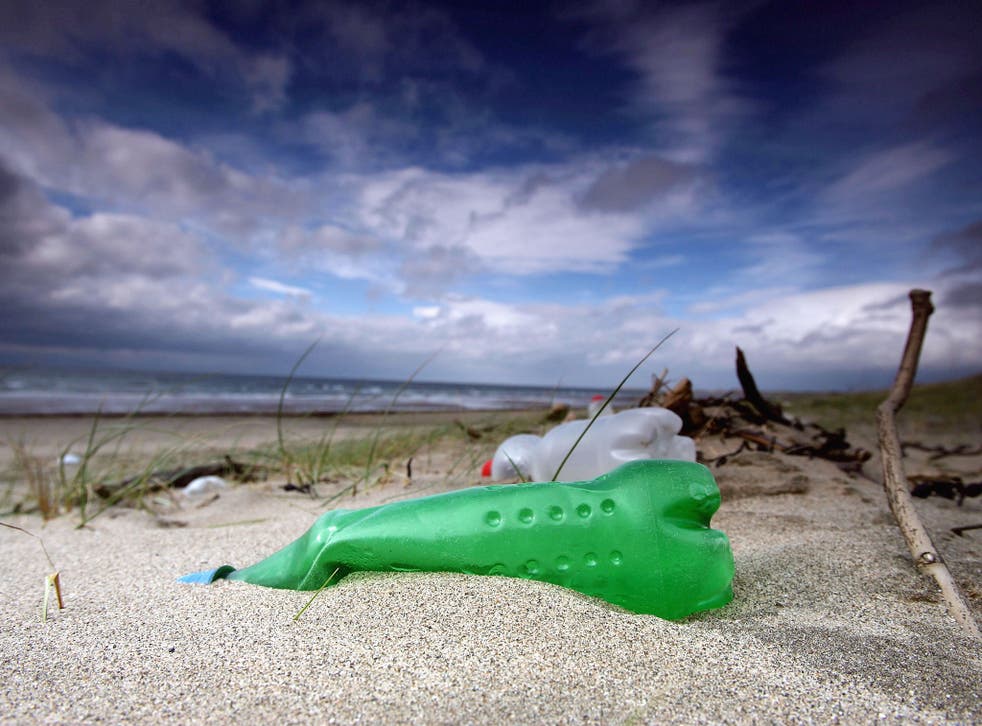 Recycled plastic could supply nearly three-quarters of the raw materials needed by UK manufacturers for products and packaging, according to a report.
Steps such as bringing in mandatory targets for recycled content in products, short-term subsidies and funding to stabilise prices could help develop a system that sees waste plastic collected and reused in the UK, it said.
The UK, where government policy focuses just on recycling targets, currently only collects a third of its plastic waste for recycling and sends two-thirds of that abroad to be processed, with no guarantee they will be recycled.
China's decision to close its doors to low value waste including plastic is also causing problems for the UK system.
In total, only 9 per cent of all plastics are recycled domestically, according to a report by Green Alliance for leading business group the Circular Economy Task Force.
But developing a stronger market in the UK for the plastic that is collected could encourage an additional two million tonnes of plastic to be recycled here.
That could provide 71 per cent of the raw material needed by UK manufacturers for plastic packaging and products, with benefits for the environment and the economy, the report said.
Michael Gove caught using plastic coffee cup after campaigning for reduced use in order to save the planet
Libby Peake, senior policy adviser on resources at Green Alliance, said: "If the UK wants to lead the world in addressing the global scourge of plastic pollution, that means creating a circular economy at home that allows us to turn discarded plastics back into new products.
"Just collecting plastic and shipping it abroad doesn't solve the problem."
The report also warned that while the UK wanted to be a world leader in electric vehicles and renewables, the country was 100 per cent dependent on imports for key components of the technologies, such as cobalt and rare earth elements.
Standards for recycled content, using public procurement to favour manufacturers which use recovered materials and ensuring car batteries are reused for static battery storage could help with the problem.
Ways to reduce your single-use plastic

Show all 6
Reclaiming these important materials in discarded products which would otherwise be wasted could supply over a third of the domestic rare earth elements and half of the cobalt needed by 2035.
And a market to create high value products from more than seven million tonnes of low value steel scrap could reduce iron ore imports by 40 per cent and cut carbon emissions from steel production by 30 per cent, the report said.
Dr Colin Church, chair of the Circular Economy Task Force, said: "There are currently some significant failures, in resource terms, in the way plastics are used and managed at the end of life stage. Tackling this will require action from all of us – designers, manufacturers, retailers, consumers and resource managers.
"The resource and waste management sector is more than ready to play its part, but it cannot act alone. It needs the right policy framework and the right partnerships to allow it to bring its skills, energy and imagination to bear."
Press Association
Register for free to continue reading
Registration is a free and easy way to support our truly independent journalism
By registering, you will also enjoy limited access to Premium articles, exclusive newsletters, commenting, and virtual events with our leading journalists
Already have an account? sign in
Join our new commenting forum
Join thought-provoking conversations, follow other Independent readers and see their replies