Wildlife poachers in Kenya 'to face death penalty'
'Life sentence or fines are insufficient deterrents'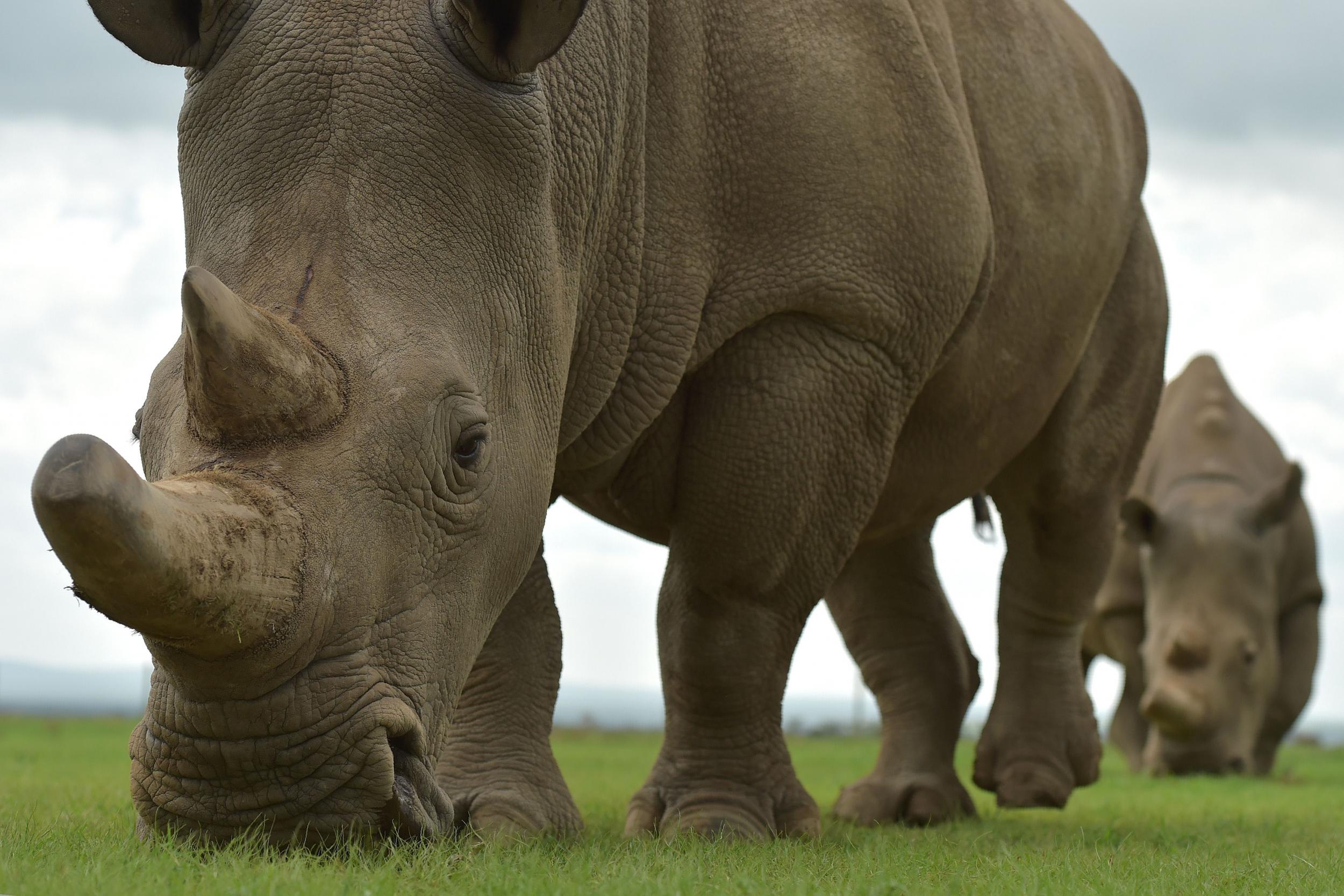 This article has been updated, see note below.*
Wildlife poachers in Kenya will face the death penalty, the country's tourism and wildlife minister has reportedly announced.
Najib Balala warned the tough new measure would be fast-tracked into law.
Existing deterrents against killing wild animals in the east African nation are insufficient, Mr Balala said, according to China's Xinhua news agency.
So in an effort to conserve Kenya's wildlife populations, poachers will reportedly face capital punishment once the new law is passed.
Kenya is home to a wide variety of treasured species in national parks and reserves, including lions, black rhinos, ostriches, hippos, buffalos, giraffe and zebra.
Last year in the country 69 elephants – out of a population of 34,000 - and nine rhinos – from a population of under 1,000 - were killed.
"We have in place the Wildlife Conservation Act that was enacted in 2013 and which fetches offenders a life sentence or a fine of US$200,000," Mr Balala reportedly said. "However, this has not been deterrence enough to curb poaching, hence the proposed stiffer sentence."
The move could put Kenya in conflict with the UN, which opposes the death penalty for all crimes worldwide.
UN General Assembly resolutions have called for a phasing-out of capital punishment, and the Office of the High Commissioner for Human Rights advocates its universal abolition.
Kenya's tourism chiefs say poaching has been on a downward trend largely thanks to enhanced wildlife law-enforcement efforts and investment in conservation.
"These efforts led to an 85 per cent reduction in rhino poaching and a 78 per cent reduction in elephant poaching, respectively, in 2017 compared to when poaching was at its peak in 2013 and 2012 respectively," the ministry said.
Nevertheless, earlier this month two black rhinos and a calf were poached at Meru national park.
Western Black Rhino declared extinct
Show all 12
And the losses are still extremely high, virtually cancelling out the overall population's growth rate, according to the Save the Rhino organisation. The charity points out many other African nations also suffer high rates of poaching.
The report of plans for capital punishment prompted sharply diverging reactions, with some social-media users applauding Kenya and calling it "fantastic news", and others insisting it should never happen.
Some said authorities should go after kingpin traffickers rather than the "smallest animals in the criminal food chain".
For years, many people angry at high levels of poaching, linked with lucrative organised crime, have called for the death sentence as a deterrent.
Gangs sell elephant tusks for ivory in the far East, where it is turned into trinkets; rhino horn is believed by some wealthy buyers there to serve as a medicine – even though it is made of keratin, the same substance as human fingernails, so has no health-giving properties.
The Convention on International Trade in Endangered Species, reposted the Xinhua report, saying "#SeriousAboutWildlifeCrime".
The Independent has contacted the Kenya Wildlife Service to confirm Mr Balala's plans and is awaiting a response.
Richard Vigne, head of Kenya's Ol Pejeta Conservancy that was home to Sudan, the world's last male northern rhino which was put down in March, said the animal would be remembered for ever as a signal to the world. While Kenya was a global leader in conservation, there are still many species across the planet that faced a similar plight, he said.
* Update: It has come to our attention through an AFP article that the Xinhua news agency was mistaken in its report last year that Kenya's tourism and wildlife minister had announced plans to introduce the death penalty for wildlife poachers. It appears the minister was not at the meeting on which Xinhua reported. And while a statement was read on his behalf by a colleague, he has told AFP that "nothing I spoke on behalf of the minister was related to the death penalty for poachers". He went on to say to AFP that "I think in that meeting one of the local leaders casually said that poachers should be killed but nothing official came from the ministry". The Independent has once again contacted the Kenya Wildlife Service, as well as the Kenyan Ministry of Tourism and Wildlife, for further information. 12/04/19
Join our commenting forum
Join thought-provoking conversations, follow other Independent readers and see their replies