Poaching and wildlife trafficking placed in same category as drug and weapons smuggling by new US law
Exclusive: News welcomed by wildlife groups as a 'real game changer for the conservation of elephants, rhinos and countless other species'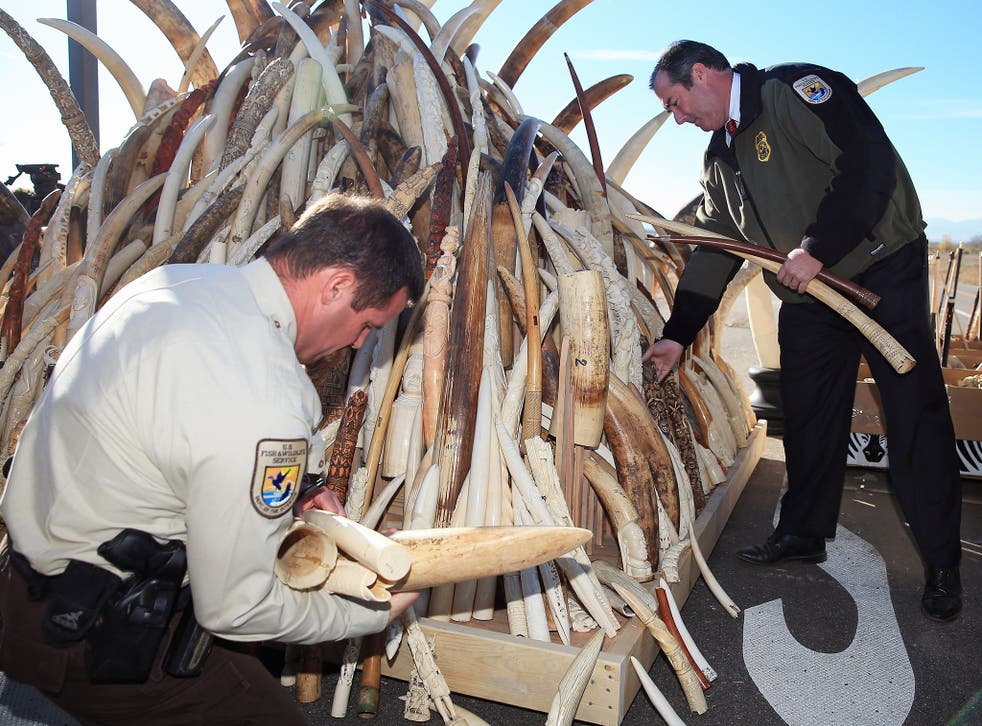 Poaching and the trade in illegal animal goods have been placed in the same category as drug and weapons smuggling by a new law passed in the US.
The Global Anti-Poaching Act passed by the US House of Representatives aims to "support global anti-poaching efforts, strengthen the capacity of partner countries to counter wildlife trafficking, and designate major wildlife trafficking countries," it says.
Noting that the same international criminal gangs smuggle weapons and drugs are often involved in poaching and trafficking wildlife, so the law puts them in the same category, "making it a liable offense for money laundering and racketeering."
Co-sponsored by 43 Republicans and 64 Democrats, the act also proposes to use money seized from wildlife trafficking to help combat poaching in Africa and aims to hold countries accountable for failure to observe international anti-trafficking laws.
The news was welcomed by wildlife groups.
Ginette Hemley, Senior Vice President of Wildlife Conservation at World Wildlife Fund said it "could be a real game changer for the conservation of elephants, rhinos, and countless species illegally killed and traded around the world."
"This legislation is a significant step forward in the fight against wildlife crime and demonstrates the continued leadership that the US Congress is taking on this issue," she said in a statement.
"Wildlife crime has traditionally been extremely high profit and very low risk. By officially designating wildlife trafficking as a serious crime, the risk may finally outweigh the potential reward," she added.
The Independent has long campaigned against poaching and animal trafficking. The 2013 Elephant Appeal was the most successful in this newspaper's history. More than £500,000 was raised to combat the poaching crisis that was resulting in around 100 elephants being killed every day for their ivory.
The money helped finance new teams of wildlife rangers and run community education projects, as well as help establish a new 65,000-acre wildlife conservancy in central Kenya.
However, Dr Pieter Kat, a director at Lion Aid called for more to be done about the "legal wildlife trade," which he said "contributes as much if not more to the decline of selected wildlife species as the illegal trade."
"Whilst we certainly applaud this new initiative, we would strongly urge that the "legal" trade is much more closely scrutinized in terms of its contribution to the overall decline in lions and other trophy hunted species," he said.
Register for free to continue reading
Registration is a free and easy way to support our truly independent journalism
By registering, you will also enjoy limited access to Premium articles, exclusive newsletters, commenting, and virtual events with our leading journalists
Already have an account? sign in
Register for free to continue reading
Registration is a free and easy way to support our truly independent journalism
By registering, you will also enjoy limited access to Premium articles, exclusive newsletters, commenting, and virtual events with our leading journalists
Already have an account? sign in
Join our new commenting forum
Join thought-provoking conversations, follow other Independent readers and see their replies