Polar bear birthday party becomes traffic cone rave at Munich zoo
Nela and Nobby celebrated their first birthday yesterday
Roisin O'Connor
Wednesday 10 December 2014 12:48 Comments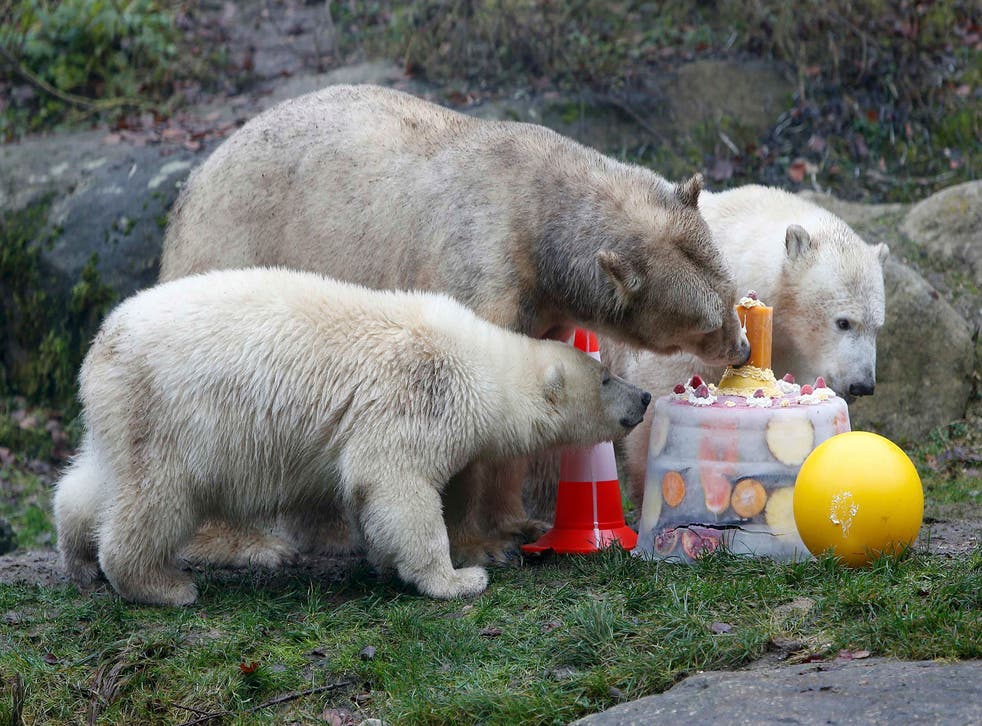 Polar bears know how to have a good time.
Birthdays are always a cause for celebration, but even more so if it's the first birthday of adorable polar bear twins Nela and Nobby, who live at the Tierpark Hellabrynn zoo in Munich.
Their mother Giovanna was supposed to be keeping an eye on things in case the cubs got out of hand, but seeing the traffic cones that the keepers had given as presents was clearly too overwhelming.
Nela and Nobby became famous when they made headlines for being thought to be the first polar bear cubs to be caught on camera during birth. Seven-year-old polar bear Giovanna gave birth to her twins in the birthing den at the Hellabrunn Zoo in Munich, Germany. They were the only polar bear cubs to be born in captivity in Europe in 2013.
Register for free to continue reading
Registration is a free and easy way to support our truly independent journalism
By registering, you will also enjoy limited access to Premium articles, exclusive newsletters, commenting, and virtual events with our leading journalists
Already have an account? sign in
Join our new commenting forum
Join thought-provoking conversations, follow other Independent readers and see their replies