Polar vortex: Beautiful map illustrates America's record-breaking winter
Real-time wind and temperature map shows extreme weather in the US
Zachary Davies Boren
Friday 20 February 2015 15:48 Comments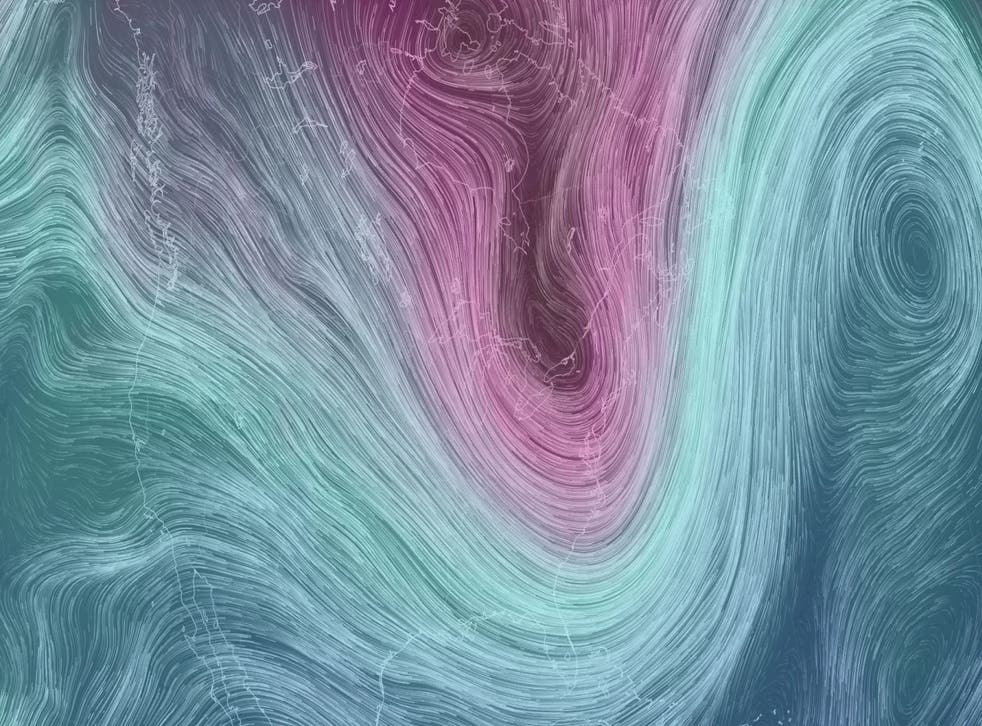 Parts of the United States are experiencing historic winter weather, with the polar vortex pulling Arctic winds into eastern parts of the country.
This phenomenon is being tracked and illustrated by an astounding interactive graphic from the website Earth.
Designed by Cameron Beccario, the map uses real-time data provided by the government to show how and where the wind moves, colour-coding the temperatures it brings with it.
As you can see, the super cold purple air usually the preserve of the Arctic is being dragged further and further south by the polar vortex cyclone just north-east of the American east coast.
These Arctic winds, which are hitting Canada even worse that the States, can be traced all the way back to Siberia.
Record low temperatures are being reported in the eastern US, from Michigan where it's at -31C to Ohio where recently reached -27C.
For Florida, the National Weather Service has warned that the freeze on its way "will kill crops and other sensitive vegetation".
The last time cold like this was reported was decades ago, and in some places - like Cleveland - it goes back more than a century.
US winter weather

Show all 30
What's even stranger is that as the US east has been plunged into a winter of Game of Thrones proportions, the west coast is experiencing an abnormally warm season.
Register for free to continue reading
Registration is a free and easy way to support our truly independent journalism
By registering, you will also enjoy limited access to Premium articles, exclusive newsletters, commenting, and virtual events with our leading journalists
Already have an account? sign in
Join our new commenting forum
Join thought-provoking conversations, follow other Independent readers and see their replies