Pope Francis calls for a new system of global government to tackle climate change
In his eagerly awaited encyclical, the Pope made a frank plea to world leaders to ignore the short-term outlook that has always dominated politics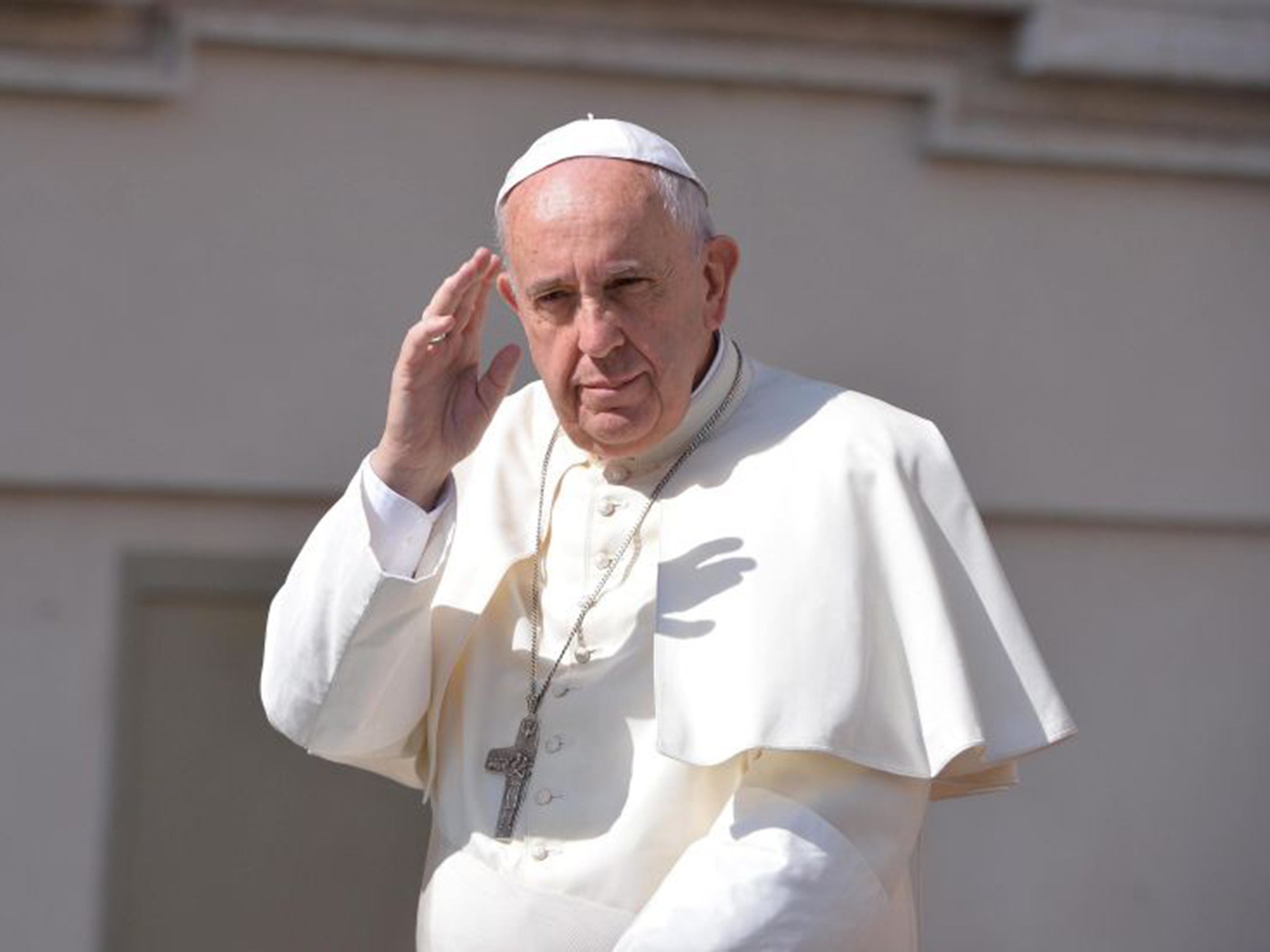 The Pope has been hailed for making a profoundly important intervention to the debate on global warming after making clear that climate change is real, dangerous and manmade – as he called for a new system of global government to tackle this unprecedented worldwide threat.
In his eagerly awaited encyclical, Pope Francis made a frank plea to world leaders to ignore the short-term outlook that has always dominated politics and look to the long-term instead. It is essential to root out widespread corruption which means environmental concerns often take a back seat, he added.
"Recent world summits on the environment have failed to live up to expectations because, due to a lack of political will, they were unable to reach truly meaningful and effective global agreements on the environment," the Pope wrote in his letter, which was formally released in full after parts of it were leaked on 15 June.
He called on leaders to avoid a "mentality of efficiency and immediacy" that he said was so prevalent today, asking: "What would induce anyone, at this stage, to hold on to power only to be remembered for their inability to take action when it was urgent and necessary to do so?"
The pontiff asked leaders to clamp down on corruption, which he warned was frequently allowing environmental dangers to be ignored.
"The forms of corruption which conceal the actual environmental impact of a given project in exchange for favours usually produce specious agreements which fail to inform adequately and do not allow for full debate," the Pope wrote in his 192-page missive.
Pope Francis gives life advice: in pictures
Show all 10
A series of frank statements was also posted on his Twitter account, including: "The earth, our home, is beginning to look more and more like an immense pile of filth."
The letter was widely welcomed by scientists who saw it as a crucial moment in the battle to take the climate change debate out of the laboratory and into the moral realm, now the science has been proven beyond all reasonable doubt.
It was also dismissed by some climate sceptics, who said a religious figure such as the Pope should steer clear of making scientific statements.
But Professor Myles Allen of Oxford University said: "What I find most puzzling is the suggestion the Pope has 'no business' to talk about climate change. Critics now largely agree with mainstream climate science [so] if Pope Francis can't speak up for our unborn grandchildren, then God help us all."
Prof Chris Rapley, of University College London, added: "The Pope's message underscores a profoundly important insight, all too often missed or obfuscated – that despite having been revealed by science, climate change is not really an issue about science. It's an issue about what sort of a world we want to live in."
Pope Francis said that although the document is primarily aimed at Catholics, he is keen for others to read it too – the first time an encyclical has been targeted at the entire world – and members of other faiths rallied around the message. "I'm inspired and grateful for the Pope's high profile leadership and commitment to environmental justice," said Rabbi Marvin Goodman from San Francisco.
Join our commenting forum
Join thought-provoking conversations, follow other Independent readers and see their replies