Quagga mussels: 'Most dangerous alien species' are found in reservoir near Heathrow Airport
Experts warn mussels could cause 'suffering and death for hundreds of thousands of native animals, fish and plants'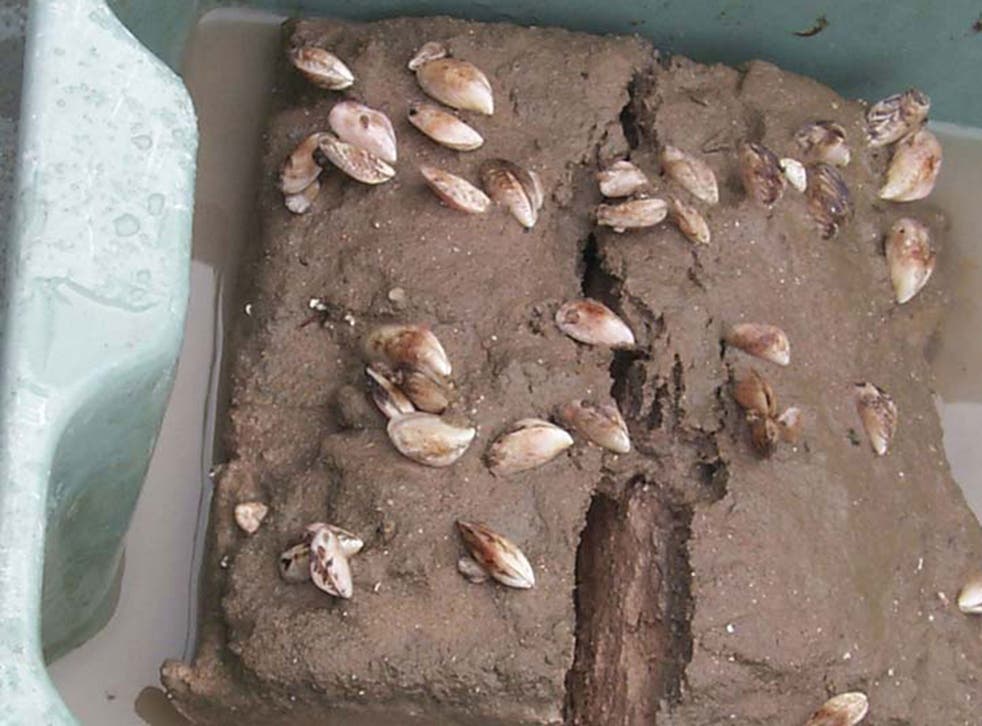 A species of mussel which threatens to wipe out thousands of native animals and fish has been discovered in a reservoir near London Heathrow Airport.
Quagga mussels are less than 5cm long but breed so prolifically their vast colonies, which attach on to hard surfaces, can smother boat hulls, block pipes and potentially cause flooding.
The species was unanimously identified as the greatest single threat to Britain's wildlife of any alien species by scientists earlier this year.
The Wildfowl and Wetland Trust (WWT) described the mussel as "the number one most dangerous alien species" and warned their arrival in the UK could be devastating to British wetlands.
Jeff Knott, WWT's head of conservation policy, said the creatures are likely to indirectly cause "suffering and death for hundreds of thousands of native animals, fish and plants" and cost millions of pounds in tax and water bills to protect drinking water supplies.
Research by the Centre for Ecology and Hydrology in June described the molluscs as "the top ranking threat to our natural biodiversity".
It predicted the Quagga mussels would arrive in the UK within the next five years.
Alien attacks: The invasive species damaging the UK

Show all 5
Mr Knott said their spread is often because of human activity as adult Quagga mussels, who can produce one million eggs a season, attach themselves to boats.
"That's why it's so important for all water users to remember the motto 'clean, check, dry' when they pack up their equipment to help slow the spread," he explained.
"Quagga mussels are a prime example of why we need stronger controls on invasive species being brought into this country. Prevention is far cheaper and more effective than trying to control an infestation that's already established."
The mussels are believed to have originated in Ukraine. There is no effective way of completely removing their presence after they have been established in a resevoir.
A Defra spokesman said: "It is important that we take action to address the threats posed by invasive non-native species. They threaten the survival of our own plants and animals and cost the economy at least £1.8 billion a year.
"We will be working closely with interested parties and our agencies to reduce the risk of the Quagga mussel spreading any further. Users of our waterways can help with this by checking their equipment and keeping it clean and dry."
Additional reporting by PA
Join our new commenting forum
Join thought-provoking conversations, follow other Independent readers and see their replies