'Devil is in the detail': Criticism of 'tokenistic' environmental policies in Queen's Speech
Proposed actions are welcome but do not go far enough to address environmental challenges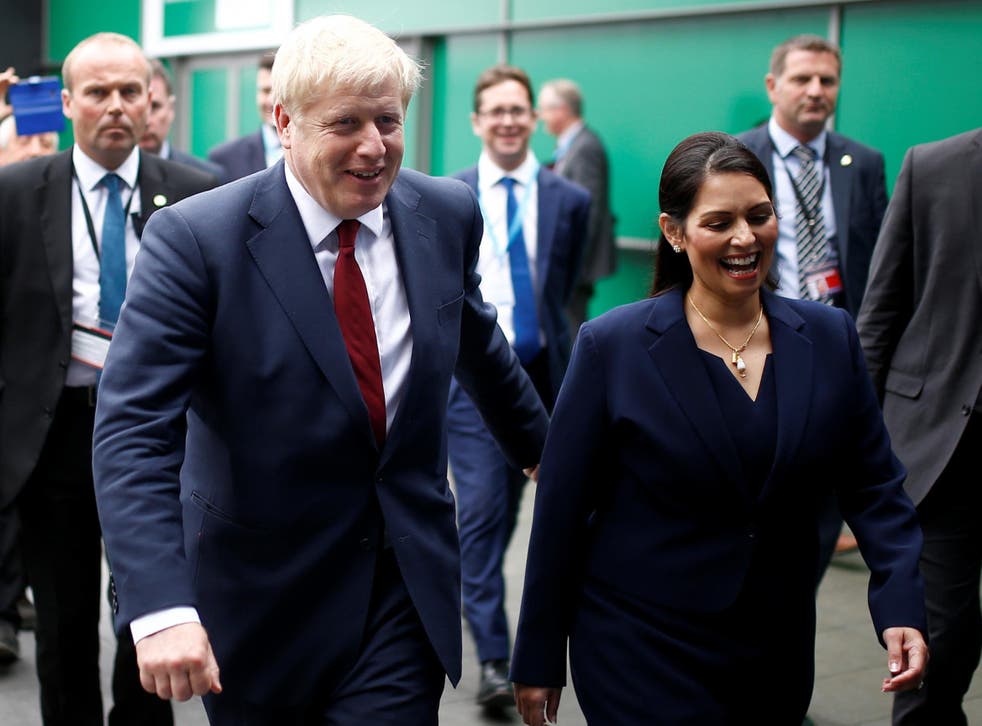 The government has announced measures to improve air quality, household recycling services and protect nature, but campaigners have warned although policies look encouraging the "devil will be in the detail".
The Conservatives set out their green credentials in the Queen's Speech as part of a legislative programme widely seen as an election pitch to the country.
It follows growing public concern over climate change and wildlife losses, and included new rules to protect the environment as part of the long-awaited Environment Bill.
The new bill will bring in a deposit return scheme for drinks containers, and charges will be introduced for specific single-use plastic items, building on the carrier bag levy.
Dr Claire Burke, a research fellow at Liverpool John Moores University, said that the proposals were welcome, but did not go far enough to address the environmental challenges we face.
She said: "These are indeed necessary measures but are not sufficient, and this lukewarm response from the government comes across as somewhat tokenistic.
Extinction Rebellion protesters shut down London roads

Show all 59
"To make the most meaningful impact on ensuring a future for our children and the planet the government must cease its subsidy of the fossil fuel industry and make a more concerted effort for the UK to generate its electricity from renewable sources."
Ali Plummer, senior policy officer at the RSPB, said government commitments for legally binding environmental targets, an independent regulator and habitat restoration were encouraging.
However, she added: "The devil will be in the detail. We are in a climate and nature emergency and if the government is serious about averting catastrophe these bills must be ambitious and trailblazing."
As the Queen's Speech was taking place, Extinction Rebellion activists were blockading the road outside the Bank of England in London over fossil fuel funding.
By this summer, climate change had risen to among the three most important issues facing this country, behind only Brexit and healthcare, according to polling by YouGov, and parties are vying to set out their green agendas.
Amelia Womack, Green Party deputy leader, said: "This Queen's Speech does nothing to tackle the climate chaos we are living in.
"As currently proposed, the Environment Bill will be an unambiguous weakening of the current protections. This bill should include policies such as clean air as a human right, new housing being carbon neutral and planting 30,000 hectares of new forest a year."
The bill also sets out a system for legally binding targets on environmental protection – much of which is currently governed by EU directives – and promises a new independent regulator to enforce the laws.
Professor Dave Goulson, from the University of Sussex, said: "Tackling the ongoing declines in wildlife is unlikely to succeed unless the government sets clear targets for reduction in pesticide use, with 16,900 tons of toxins currently applied to farmland each year, and every arable field receiving at average of 17 pesticide applications.
"This would require support and advice for farmers to help them adopt alternative, sustainable schemes for pest management."
The speech also reintroduces the fisheries and agriculture bills, which will govern those sectors post-Brexit, and an Animal Welfare Bill to increase sentences for cruelty and recognise that animals are sentient.
Extinction Rebellion 'shuts down' London's financial hub
The Agriculture Bill sets out plans to shift the current EU farming subsidy regime to a scheme where land managers will be paid to deliver "public goods" including better water quality, increased wildlife, access to the countryside, and flood protection.
Friends of the Earth warned that the absence of a strong trade bill was a threat to people and the planet.
Dave Timms, head of political affairs at the campaign group, said: "MPs have declared a climate emergency, and our planet is facing an ecological crisis, so the government should put our environment at the heart of policymaking – including new post-Brexit trade deals.
"New trade deals must also be subject to parliamentary scrutiny. With climate-denier-in-chief, Donald Trump, and US corporations waiting eagerly with a list of toxic trade demands – the public should be very concerned that deals could be done without us, or even parliament, knowing what's going on."
Additional reporting by PA
Join our new commenting forum
Join thought-provoking conversations, follow other Independent readers and see their replies