England outside world top 10 for proportion of waste recycled, figures show
The survey found only Poland, Northern Ireland and France performed worse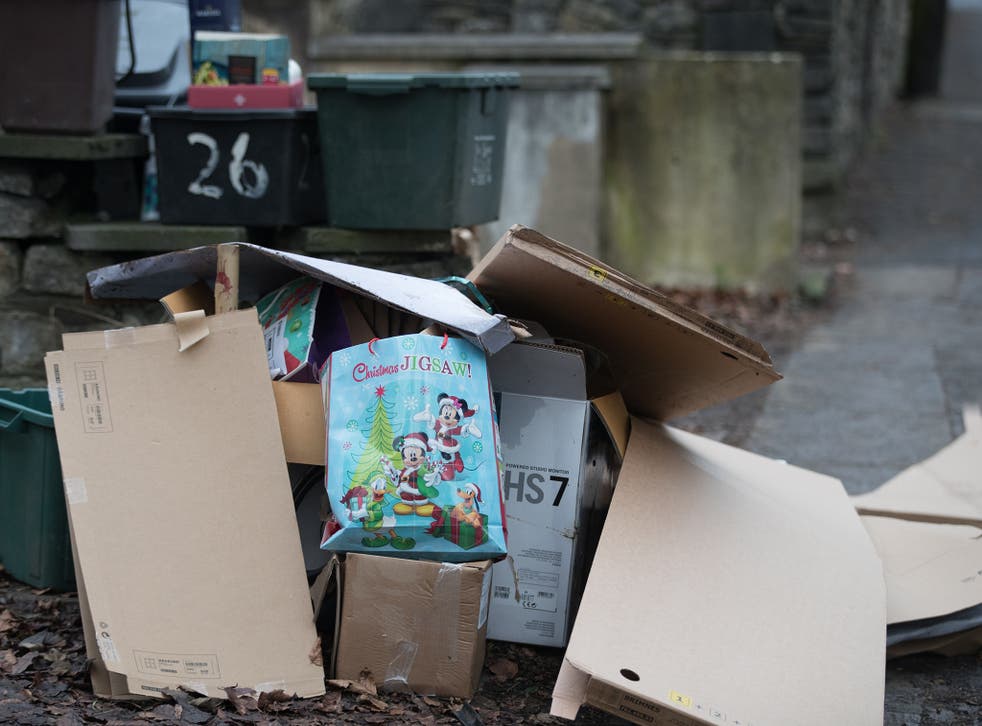 England is languishing behind other parts of the UK and several Asian and Eastern European nations for the proportion of waste recycled.
A global league table puts England in 18th place out 24 developed nations – behind countries such as Slovenia, Taiwan, South Korea, Scotland and Wales.
Germany came out on top with 57 per cent of waste recycled followed by Taiwan on 55.4 per cent and Wales on 53.9 per cent.
Ten years ago England and Wales had similar rates of recycling at 35 per cent of waste but while Wales has made huge progress over the past decade England's progress has stalled at 43 per cent.
The survey, an independent study produced by the Eunomia consultancy taking some data from the Department for Environment, Food and Rural Affairs (Defra), found that only Poland, Northern Ireland and France performed worse among European countries.
The recycling rate in England actually fell for the first time since records began between 2014 and 2015 and only rose by 0.6 per cent between 2015 and 2016.
The disappointing figures come following years of cuts to council funding which has seen local authorities cutting back on public services.
Data from recycling charity Wrap found 27 per cent of councils were refusing to take "rigid plastics", which include yoghurt pots, margarine tubs and trays, in 2016-17.
The report found one council was refusing to accept any plastic at all due to budget cuts five years ago.
UK news in pictures

Show all 50
But other councils which have prioritised recycling, such as the formerly Green-dominated Brighton & Hove, have also seen their recycling rates slashed.
Brighton's recycling rate slipped to 25.8 per cent in 2014 despite the council promising the rate would be 70 per cent by May 2015, the Brighton Argus reported.
Many blamed what they saw as overly strict and confusing rules which led to many households giving up on recycling altogether.
Conservative blogger and Brighton resident Tim Stanley, writing in The Spectator, said he had been "staggered" to find he was facing an up to £50,000 fine for putting plastic in the paper recycling.
Register for free to continue reading
Registration is a free and easy way to support our truly independent journalism
By registering, you will also enjoy limited access to Premium articles, exclusive newsletters, commenting, and virtual events with our leading journalists
Already have an account? sign in
Register for free to continue reading
Registration is a free and easy way to support our truly independent journalism
By registering, you will also enjoy limited access to Premium articles, exclusive newsletters, commenting, and virtual events with our leading journalists
Already have an account? sign in
Join our new commenting forum
Join thought-provoking conversations, follow other Independent readers and see their replies