Red squirrels being killed by form of leprosy in Scotland in latest threat to declining species
The native British animals are already threatened by greys and 'squirrelpox'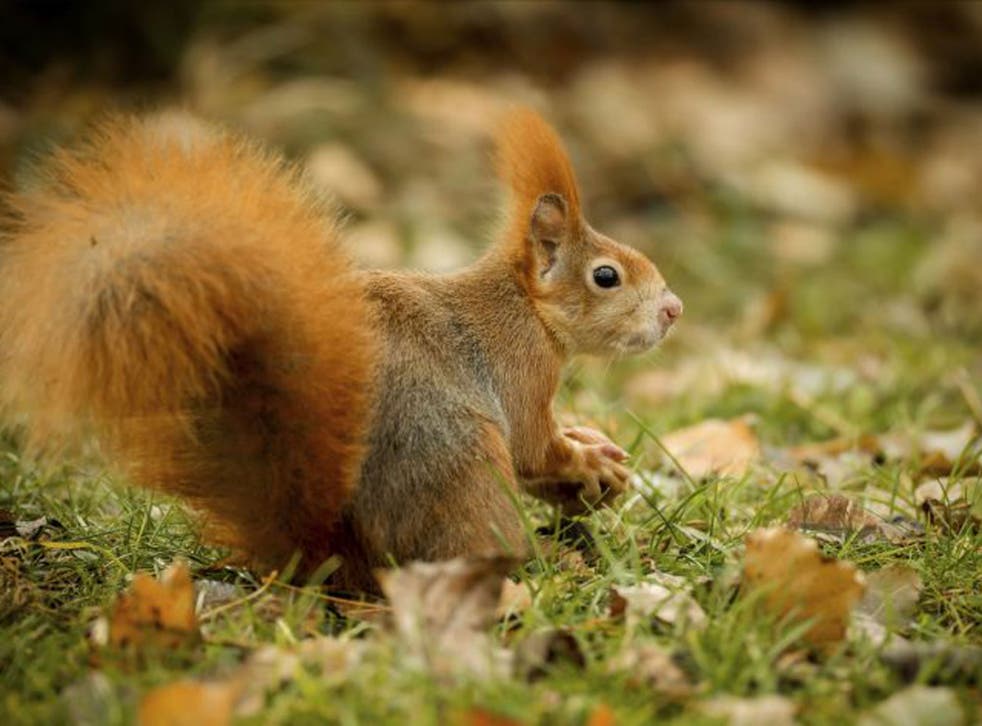 Red squirrels in Scotland are being killed by a form of leprosy that makes them lose their fur and die after causing painful swelling to their noses, ears and feet.
The new infection is the latest threat to the rare animals that have been in decline for years due to competition from invasive grey squirrels and the deadly "squirrelpox" virus.
Researchers at the University of Edinburgh have discovered six cases caused by bacteria similar to Mycobacterium lepromatosis, which causes leprosy, since 2006.
Little is known about how the disease spreads and it has never before been seen in red squirrels.
Professor Anna Meredith, from Edinburgh's Royal Dick School of Veterinary Studies, urged members of the public to report sightings of infected animals.
"We suspect this disease is more widespread than the six cases we have confirmed," she told the BBC.
"Red squirrels are in decline. They are threatened by the grey squirrel and already face the major threat of the squirrelpox virus.
"This is the last thing that they need - another disease which could potentially threaten the population."
The leprosy is not believed to pose a threat to humans and has only so far been found in Scotland, from Dumfries and Galloway to the Moray Firth.
The red squirrel is the UK's only native squirrel and numbers have declined rapidly since the introduction of grey squirrels from North America in the 19th Century, according to the Saving Scotland's Red Squirrels project.
Around 95 per cent of red squirrels in England and Wales have been wiped out since 1952 and three quarters of the remaining population is found in Scotland.
Greys have replaced the native reds in much of Britain because they compete more successfully for food and habitat and transmit the deadly squirrelpox virus.
Conservationists emphasised that squirrelpox, which is carried by greys but does not affect them, was still a greater threat than leprosy.
The pox is often mistaken for myxomatosis and causes swelling, scabs and blindness that stops the squirrels feeding and kills them within 15 days.
Researchers in Edinburgh said dead red squirrels found by members of the public could be sent to them by post for research on squirrelpox and leprosy.
People are advised to follow basic hygiene rules before and after handling dead squirrels.
Join our new commenting forum
Join thought-provoking conversations, follow other Independent readers and see their replies