Renewable energy sets new record by producing nearly a third of UK electricity
'Onshore wind is the cheapest form of new power plant ... it plays an absolutely crucial role in keeping consumer bills down'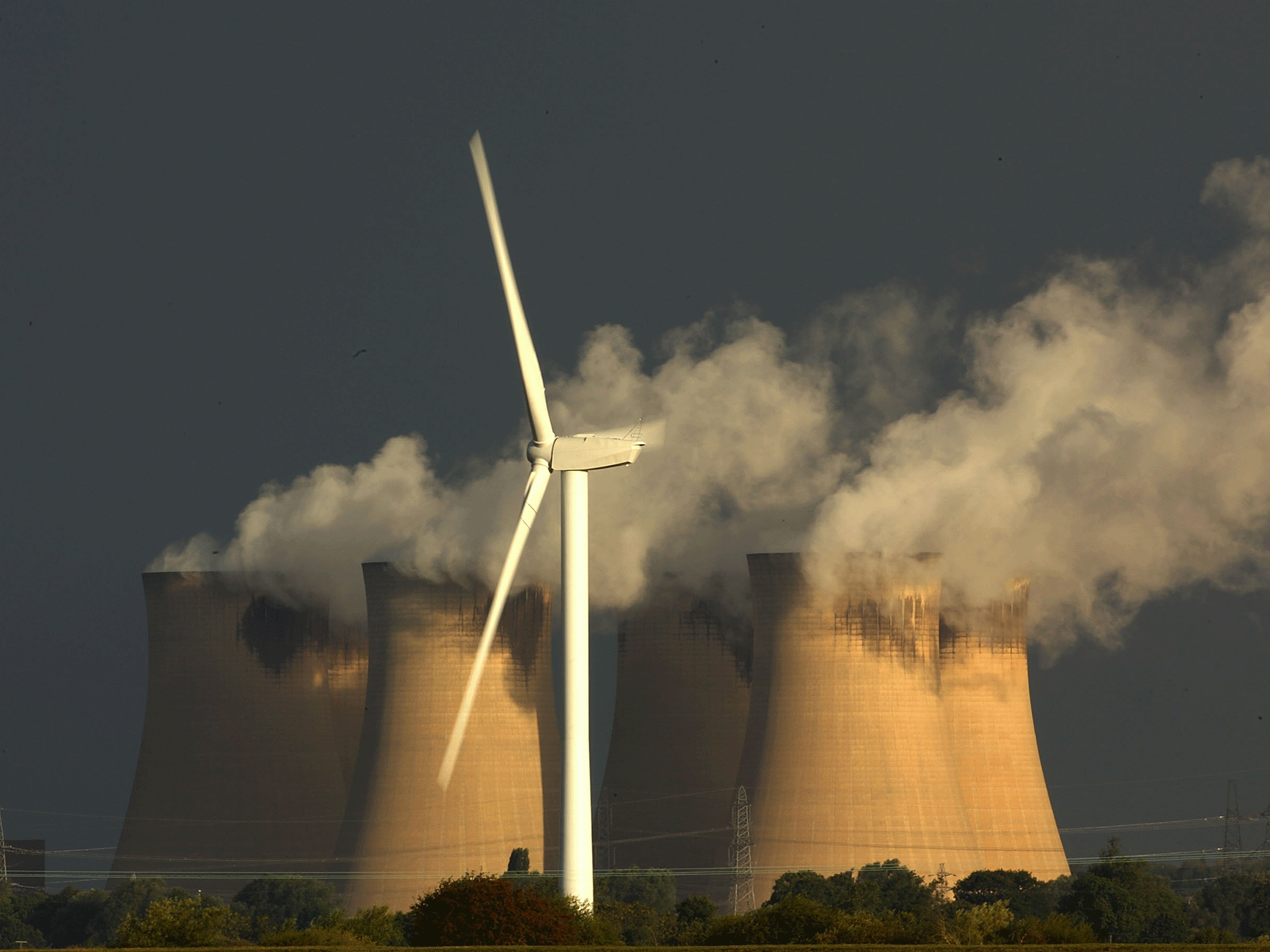 Nearly a third of all UK electricity came from renewable sources in the second three months of this year, setting a new record for clean energy generation, the Government has revealed.
Wind, solar and other forms of low-carbon power were responsible for 29.8 per cent of the total amount of electricity generated in the UK, beating the previous record of 26.9 per cent set in the first three months of 2017.
In a statement, the Government said: "Renewables' share of electricity generation was a record 29.8 per cent in [the second quarter of] 2017, up 4.4 percentage points on the share in [the second quarter of] 2016, reflecting both increased wind capacity and wind speeds, as well as lower overall electricity generation.
"Onshore wind generation increased by 50 per cent, the highest increase across the technologies, ... while offshore wind rose by 22 per cent.
"Generation from biodegradable waste was up 30 per cent, due to much increased capacity."
Total renewable electricity capacity was 38 gigawatts at the end of June, a 13 per cent increase on a year earlier, with over half of the annual increase coming from onshore wind, and around one quarter from solar photovoltaics.
Responding to the news, Emma Pinchbeck, director of industry body RenewableUK, said: "It's terrific to see that nearly a third of the UK's electricity is now being generated by renewables, with wind power leading the way.
"The UK's renewable energy sector is an industrial success story, attracting investment, creating new jobs, and powering our economy.
"Onshore wind performed particularly well, with generation increasing by 50 per cent compared to the same period last year.
"Onshore wind is the cheapest form of new power plant, so it plays an absolutely crucial role in keeping consumer bills down. When the Government holds the next set of competitive auctions for contracts to generate electricity, low-cost onshore wind deserves the chance to compete."
The Conservatives have a manifesto commitment not to support onshore wind farms and have been accused to damaging the solar industry with a series of policies, including tax rises on roof-top solar schemes.
Currently almost every form of electricity generation requires a subsidy, although Claire Perry, the Climate Change Minister, recently opened a solar farm that was created without any state support.
Join our commenting forum
Join thought-provoking conversations, follow other Independent readers and see their replies