Scotland produces record amount of energy from renewables as green schemes generate two-thirds of electricity
Nation beats rest of UK with 68.1 per cent of energy needs met without fossil fuels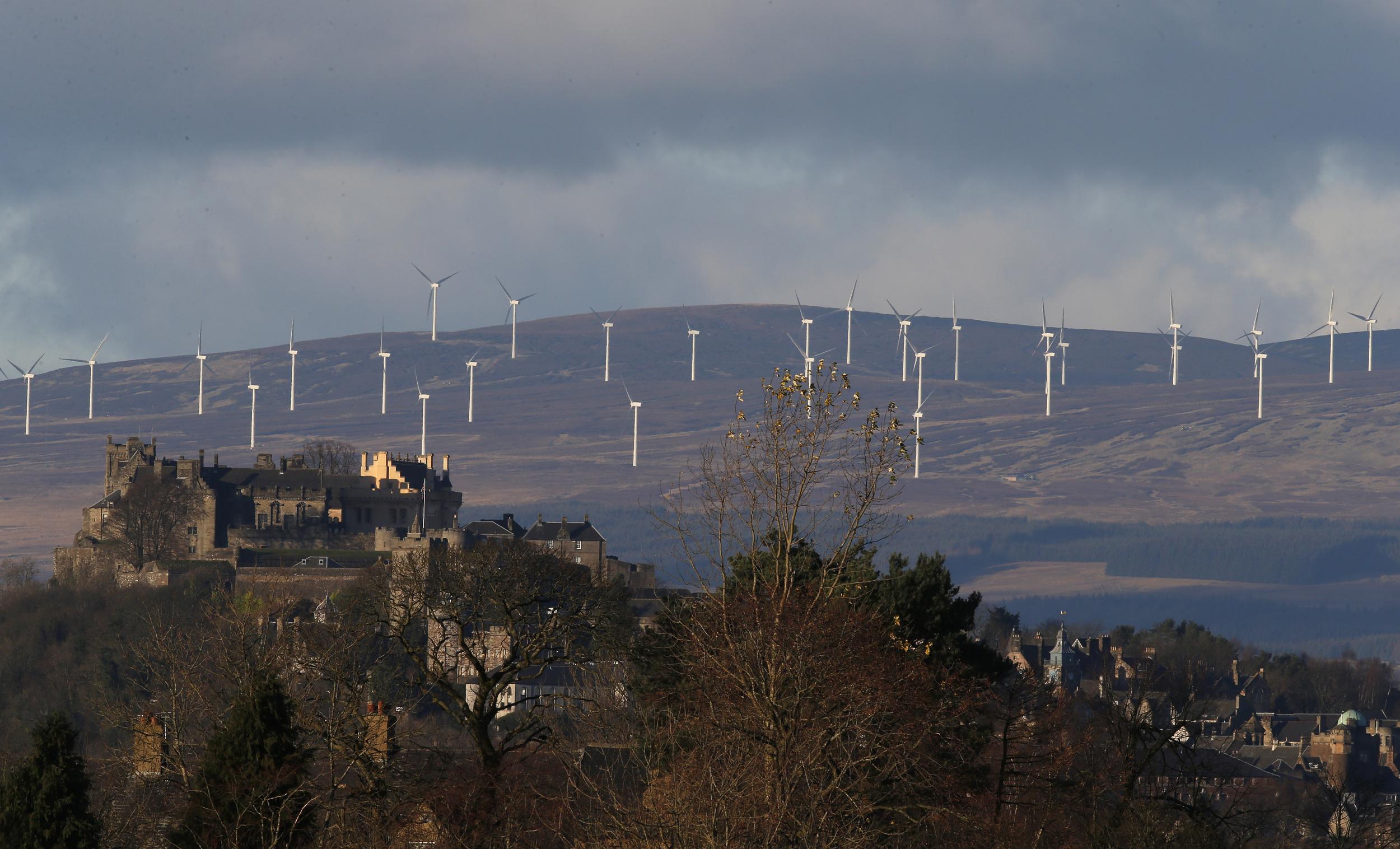 Scotland has become a world leader in sourcing its electricity from renewables, after a record year in 2017 for creating eco-friendly energy, figures show.
The nation got more than two-thirds – 68.1 per cent – of its electricity from green schemes last year – an increase of 26 per cent on the year before.
The figure was a rise of 14.1 percentage points from the 54 per cent reached in 2016.
Scottish government officials said it was 45 percentage points higher than the equivalent figure for the rest of the UK.
Wind generation increased by 34 per cent and hydro by 9 per cent last year.
Energy minister Paul Wheelhouse said: "These figures show that Scotland's renewable energy sector is stronger than ever." Scotland has a number of projects still to be constructed, he added.
It is believed the new statistics make Scotland one of the world's top countries for providing its own electricity by sources avoiding fossil fuels, which accelerate climate change when burnt.
There is a difference between the amount of renewable electricity a country generates and the percentage of renewables it consumes, because many governments export and import energy.
Although few detailed comparisons by countries worldwide for home-generated and consumed eco-fuels last year have been released, in 2016, for example, US renewable electricity was 15.6 per cent of the country's total electricity generation, according to the US Department of Energy.
Figures from the European Environment Agency last year show that in 2016 Iceland and Norway were far outstripping other EU countries in their share of renewable energy in gross energy consumption, at more than 68 per cent. The UK and Ireland were ranked in the bottom seven EU countries, with less than 9 per cent.
The European Union as a whole has set itself the target of producing 20 per cent of its energy from renewable sources by 2020.
Eurostat, the statistical office of the European Union, says that Sweden had by far the highest share in 2016, with more than half (53.8 per cent) of its energy consumed coming from renewable sources.
It was ahead of Finland (on 38.7 per cent), Latvia (37.2 per cent), Austria (33.5 per cent) and Denmark (32.2 per cent). At the opposite end of the scale, the lowest proportions of renewables were registered in Luxembourg (5.4 per cent), Malta and the Netherlands (both 6.0 per cent).
Worldwide, the REN21 Renewables 2017 report said: "By the end of 2016, the top countries for total installed renewable electric capacity continued to be China, the United States, Brazil, Germany and Canada."
According to Australian energy company Click Energy, Iceland generates the most clean electricity per person on earth, with almost all of its energy coming from renewable sources that make the most of its unique landscape. "It now derives all of its energy for electricity and home heating from geothermal and hydroelectric power plants," Click said.
Sweden is second, aiming to become 100 per cent renewable.
China had the world's highest overall consumption of renewable energy in 2016 – equal to 86.1m metric tonnes of oil – according to statistics portal Statista.
Join our commenting forum
Join thought-provoking conversations, follow other Independent readers and see their replies