Renewable energy sets new record for UK electricity generation
'Renewable energy is a mainstream technology, which is cheaper and more advanced than ever'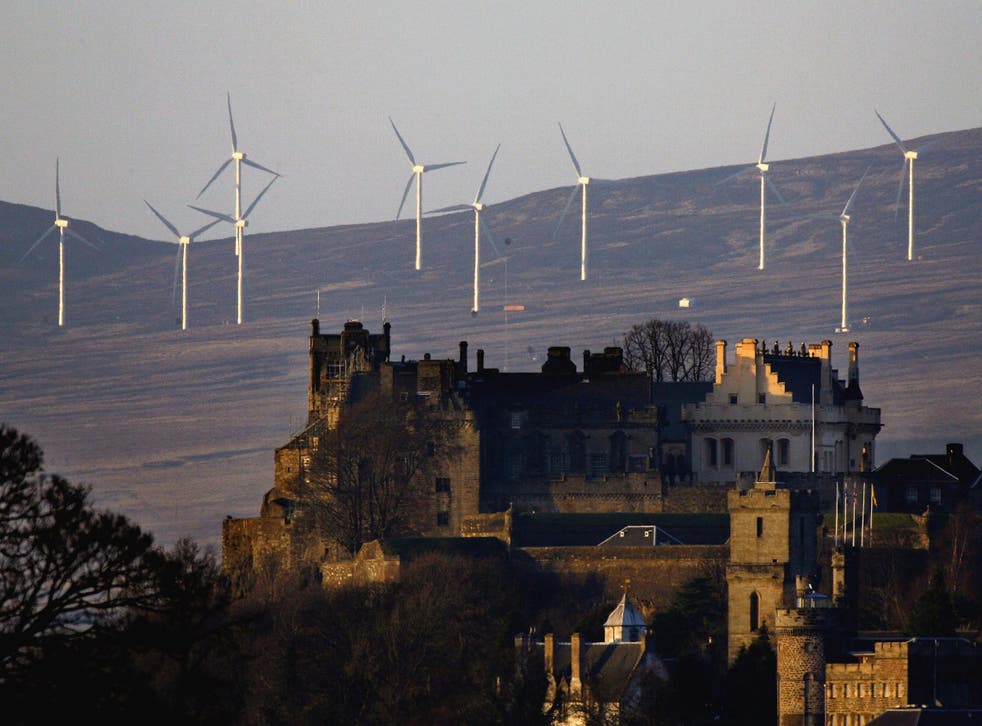 Renewable energy generated a record amount of electricity in the first three months of this year, making up more than 26 per cent of the total produced in the UK, according to new government figures.
In total, some 24.8 terawatt-hours (TWh) of electricity came from wind, solar, hydro and other forms of clean energy, up by more than five per cent on the same period last year.
Onshore wind set a new record for a three-month period, providing 8.3 per cent of the UK's electricity.
​Renewables provided 26.6 per cent of the total and, including nuclear, low-carbon sources made up 45.6 per cent.
Emma Pinchbeck, executive director of industry body RenewableUK, said in a statement: "Renewable energy is a mainstream technology, which is cheaper and more advanced than ever.
"Our innovative industries have matured to the point where we now reliably provide over 25 per cent of the UK with clean, sustainable power.
"It's great to see that onshore wind has set a new record, producing more electricity than ever at a time of year when we need it most."
The record figures were produced despite lower wind speeds than last year, with the increase in renewable capacity more than making up for the shortfall.
First commercial flight powered by renewable energy takes to skies
The Government report said: "Onshore wind increased by 1.3 TWh (20 per cent) to 7.7 TWh in 2017 quarter one, the highest increase across the technologies.
"Total wind generation increased by 10 per cent to 12.7 TWh; the increase in capacity was partially offset by lower wind speeds.
"Solar increased by 16 per cent, from 1.5 TWh in 2016 quarter one to 1.7 TWh in 2017 quarter one due to increased capacity."
Decarbonising the UK economy is required to meet its international commitments as part of the attempt to reduce the effects of global warming.
10 photographs to show to anyone who doesn't believe in climate change

Show all 10
The UK has been doing relatively well in switching to low-carbon electricity, but has performed less well in the domestic heating and transport sectors.
The Government's own expert advisers, the Committee on Climate Change, chaired by former Conservative cabinet minister John Gummer, now Lord Deben, this week criticised ministers' lack of action, warning the problem was "happening, not waiting" and it was "neither justifiable nor wise to delay further".
Join our new commenting forum
Join thought-provoking conversations, follow other Independent readers and see their replies